Six Nations Wine Challenge 2014 results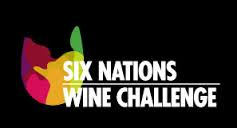 Results of this year's Six Nations Wine Challenge between Argentina, Australia, Chile, New Zealand, South Africa and the USA have been announced.
There are six judges, one from each participating country with Michael Fridjhon representing South Africa, and each judge is set the task of selecting 100 wines across 17 classes with a maximum of 10 in any one class. A trophy is awarded for the top scoring wine in each class.
SA won the following trophies:
Sparkling Wine, White Wine of Show, Overall Wine of Show (Shared) – Silverthorn The Green Man Blanc de Blancs 2011
Sauvignon Blanc – Tokara Reserve Collection Elgin 2014
Cabernet Sauvignon – Stark-Condé Three Pines 2011
Other Reds – KWV The Mentors Petit Verdot 2012
Red wine of show (and joint winner of Wine of Show) was the Dog Point Vineyards Pinot Noir 2012 (New Zealand) and nation of show was New Zealand.
SA won the Other White Wine Varieties, White Blends and Shiraz classes and was the Bordeaux Blends joint winner with Chile.
Double Golds for SA were as follows:
Aromatic Non Riesling – Altydgedacht Gewurztraminer 2014
Other White Varieties – The Foundry Roussanne 2013 (2nd overall)
Other White Varieties – Eagles' Nest Viognier 2013
Sauvignon Blanc – Mulderbosch 1000 Miles 2012
Chardonnay – Paul Cluver 2013
White Blends – Delaire Graff Reserve 2011
White Blends – Vergelegen GVB 2012
Shiraz – Cederberg CWG Teen die Hoog 2011
Shiraz – Mount Sutherland Syrah 2012
Other Red Varieties – Vriesenhof Grenache 2013
Bordeaux Blends – Eikendal Classique 2012
Bordeaux Blends – Tokara Director's Reserve 2010
Like our content?
Show your support.
Subscribe