Wine Enthusiast's Best of the Year 2018 lists – how SA features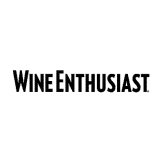 A few SA wines feature on the Best of the Year lists of US publication Wine Enthusiast. These are:
The Enthusiast 100 of 2018 ("Best of the best")
86th place: Stark-Condé Cabernet Sauvignon 2015 – 91 points
91st place: Tokara Sauvignon Blanc 2017 – 90 points
Top 100 Cellar Selections of 2018 ("Invest in today for enjoyment tomorrow")
60th place: MR de Compostella 2015 – 95 points
98th place: Alheit Magnetic North Mountain Makstok 2015 – 93 points
Top 100 Best Buys 2018 ("Most bang for your buck")
6th place: Spier Sauvignon Blanc 2017 – 89 points
43rd place: Indaba Sauvignon Blanc 2017 – 89 points
To read the lists in full, click here.
Like our content?
Show your support.
Subscribe