Wine Enthusiast's Best of the Year 2019 lists – how SA features
1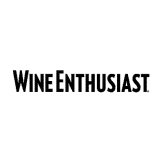 A few SA wines feature on the Best of the Year lists of US publication Wine Enthusiast. These are:
The Enthusiast 100 of 2019 ("Best of the best")
67th place: Raats Old Vine Chenin Blanc 2017 – 92 points
51st place: Storm Vrede Pinot Noir 2015 – 95 points
Top 100 Cellar Selections of 2019 ("Will stand the test of time")
84th place: Alheit Magnetic North Chenin Blanc 2017 – 94 points
Top 100 Best Buys 2019 ("Most bang for your buck")
82nd place: DeMorgenzon DMZ Rosé 2018 – 88 points
73rd place: MAN Family Wines Ou Kalant Cabernet Sauvignon 2017 – 88 points
8th place: Robertson Winery Pinotage 2017 – 89 points
To read the lists in full, click here.
Like our content?
Show your support.
Subscribe