Chenin Blanc is probably SA's signature variety but do we even need such a thing?
2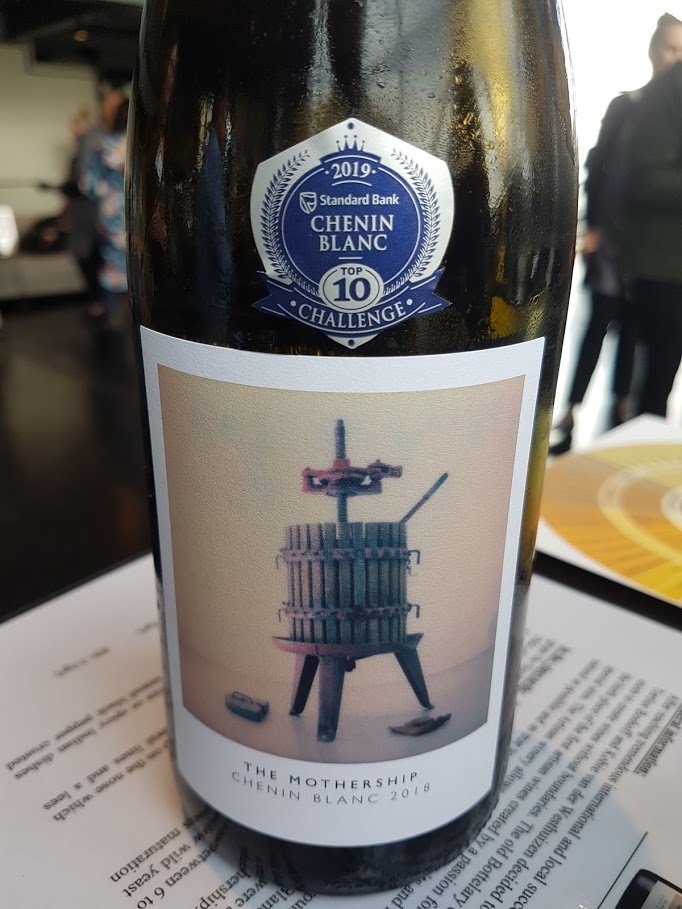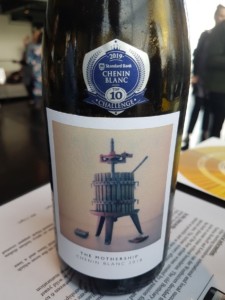 "What," asked a colleague attending today's announcement of this year's Standard Bank Chenin Blanc Top 10 Challenge winners, "would the outcome have been if the likes of AA Badenhorst Family Wines, Alheit Vineyards, David and Nadia Sadie and Ouwingerdreeks had entered?" There were 150 entries from 87 producers in this year's competition and we can't be sure that these big-name wineries didn't enter but it is unlikely that they did – the volumes that they make are typically too small to warrant entering such a competition while there's not much to gain in terms of their already very high reputations…
Suffice to say, though, the depth in Chenin Blanc is extraordinary. You can't very well discount a line-up that includes Cederberg, DeMorgenzon, Kleine Zalze (x2), Rijk's and Stellenrust while the second consecutive appearance of Slanghoek bears out the decision by regional body Breedekloof Makers to focus on this particular variety. Durbanville Hills and Flagstone, meanwhile, while not exactly known for Chenin Blanc, are cellars with well-established credentials (see results in detail here).
Earlier in the week, Anthony Hamilton Russell of Hamilton Russell Vineyards as well as Ashbourne and Southern Right drew the distinction between "wines of consequence" and "wines of relevance", the former being low volume and acclaimed among a small circle of highly-involved wine enthusiasts and the latter being produced in meaningful volumes and with a wide following among trade and consumers (see here) and clearly the Chenin Blanc category includes examples of both, which is very much to its benefit.
When it comes to Pinotage, traditionally billed as South Africa's signature variety, it might well be argued that it has plenty of wines of relevance but few of consequence. Beeslaar and Kanonkop Black Label (made by the same winemaker!) attract attention from international critics and then it is difficult to think of any other examples that are currently being billed as world class. It is also noteworthy and somewhat disappointing that scarcely any of the so-called new wave deign to work with the variety. Chenin also has so many champions – from Ken Forrester to Eben Sadie – and Pinotage so few. Chenin works fantastically well in a blend witness the likes of Mullineux Old Vines White and Sadie Palladius whereas the Cape Blend with Pinotage as a key component is for all intents and purposes a dead category notwithstanding the announcement of the ninth annual Absa Perold Cape Blend competition yesterday.
The point of all this is to say that if South Africa requires a signature variety, then it is surely Chenin rather than Pinotage. I would argue, however, that a "signature variety" is an outdated and not particularly useful concept. There's no denying the huge differences in soils and climatic conditions across the winelands, and if terroir is one of the key determinants of wine excellence, then producers should plant with this in mind rather than what might make sense in simplistic branding terms. Coming at the matter from a different angle, it is only sensible to note that the market is not monolithic and it can only serve the industry well to have a wider rather than narrower offering. Chenin Blanc is our most widely planted variety at 18.5% of the national vineyard (by happy accident rather than anything else), the uber-fashionable varieties that include Chardonnay, Sauvignon Blanc, Cabernet Sauvignon, Merlot and Shiraz a further 44% and then another 100 or so make up the remaining 37.5% and this is probably how it should be.
Like our content?
Show your support.
Subscribe