Daisy Knowles: Some thoughts on Merlot's place in the market
4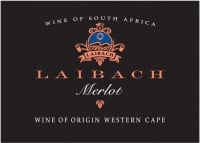 Merlot's popularity among consumers is well documented. And yet it is so often regarded as sub-standard by critics. Merlot has been seen as the whipping boy in the world of wine for a long time; a variety in the shadows to its more prominent counterparts; a step sibling. To use a metaphor from dance, it rarely takes the lead. Is this to its detriment?
Merlot is the No.1 selling single variety red wine in South Africa yet there is still an avid anti-Merlot following among wine geeks. Our terroir is diverse and there are highly suitable areas for plantings, although viticulturists will come to the table here and add that whilst this is so, Merlot has the ability to be more noteworthy via a bit more love and dedication – focusing on clonal selection and improved vineyard practices.
This 'problem child' wine has often confused me, as on paper it ticks all the boxes I look for in a red wine: it adds juicy red fruit and has soft-ish tannins. It can bring a chocolate element to the party, as well as a hint of mint. Then the 2004 film Sideways came along where Paul Giamatti's character Miles did an excellent job of slamming Merlot and falling at the feet of Pinot Noir. A pivotal moment when it came to wine fashion…
There can be some shoddy examples of Merlots out there but there can also be some spectacular ones. Is this not true for all varities? Perhaps the embodiment of South African table wine, it's a local that we know and are comfortable with, like Melrose cheese or Ouma Rusks. It typically doesn't necessarily challenge the palate, it's not very often multi-dimensional but it is rather easy drinking and enjoyable.
In some instances, it can show a green, under-ripe character. Leafroll virus in the vineyard may also render the unripe fruit attribute with a simultaneously overly alcoholic character. Maybe Merlot is somewhat fickle. Maybe it requires a tad more TLC in the vineyard and during harvest than sturdy Cab or Malbec or Petit Verdot that also originally hark from Bordeaux but surely this is OK? My guess is that the average South African won't be tucking into her evening meal whilst muttering that her Merlot is stalky and undrinkable at 15%.
We know and love Merlot as a blending partner. In the wine dance, Cabernet will more often take the lead. Longevity and structure are attractive words, but most of us don't have our own cellars and don't procure wine for consumption 10 or 20 years down the line. We consume it soon after purchase, to crack open at the weekend braai or to have with family Sunday lunch. What Merlot brings is accessibility and the descriptors it lends when at its best such as 'fruity' and 'round' are wholly appealing. It takes two tango, as they say…
There are more and more sound single-variety Merlots emerging at affordable prices, Laibach and Dombeya are examples. Shannon, Thelema and Vergelegen produce some noteworthy examples for those of you with deeper pockets to treat yourself to. Perhaps it's time to stop fretting over this variety and just accept that it is already loved by many.
Daisy Knowles is a part-time wine writer (she was runner-up in the 2014 Veritas Young Wine Writers Competition) and full-time wine drinker. She has been part of the Wine Extra magazine tasting panel since 2012 and is a member of the Wine & Spirits Board. She has dabbled in the theory of the grape through the Cape Wine Academy, WSET and Stellenbosch University. As much as she adores wine, she also has an interest in gin, whisky, film, travel and throwing dinner parties.
Like our content?
Show your support.
Subscribe