David Clarke: On wine listing fees
28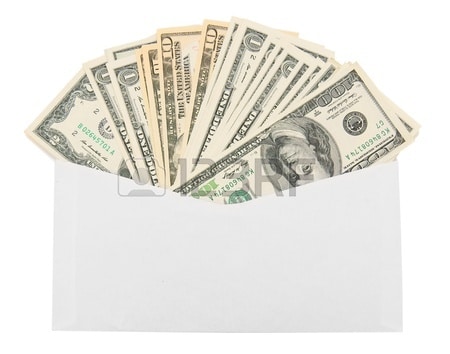 "The strong do what they can and the weak suffer as they must" wrote Thucydides, Athenian historian, philosopher and general, who lived between 460 and 395 BC. Welcome to the world of listing fees for restaurant wine lists.
Ever wondered why so many wine lists in South African restaurants have the same generic and uninteresting wines listed? It isn't because of a lack of choice. According to Platter's 2015 South African Wine Guide, there are more than 950 wine producers in South Africa producing 7,000 different wines. Why aren't they represented in the nation's wine lists? Because of the continual and unquestioning acquiescence of some wine companies, the practice of enforcing listing fees sadly results in many wine lists having a similar, banal feel to them.
It is not an uncommon practice in South Africa for restaurants to charge to stock their wines. A recent example presented to me was a request (actually an ultimatum) of R6 500 for an annual listing. For one wine. With no guarantee of subsequent orders.
Multiply this by 50, or even 100, wines on a list and revenue quickly mounts. These wines are then sold to (mostly) unsuspecting guests at normal restaurant prices. The subsidies are not passed on, in whole, or in part. I use the word "unsuspecting" as normal restaurant goers tend to assume that restaurants choose the wine they sell based on a combination of taste preference, suitability to the cuisine, value, service and personal relationships. It does not cross the minds of the vast majority of guests that some establishments' wine lists are decided by whether or not producers can afford (and are inclined to "buy") a spot.
Why is this a problem? Listing fees limit customer choice and create an obstacle to market for the majority of wine producers. The quality and diversity of the South African wine scene is at an all-time high – in  the over 350 years of production there has never been a more rewarding time to drink Cape wine. Restaurants can be (and many are) at the forefront of this shift towards wines of quality and uniqueness. And it is precisely this uniqueness, this South African-ness, impossible to replicate in other parts of the globe, that has captured the world's attention.
Yet, a great many restaurateurs are profiting from maintaining the highly unsatisfactory status quo of offering wines that are (usually) manufactured in industrial quantities, and produced in such a way to maximise profits for the producer. Not the grape grower, not the workers. These techniques minimise the effect origin has on the product, therefore the only necessary ingredient in wine, the grapes, could come from anywhere – and the wines produced as a result often taste bland and worse. Thus marketing the Brand with a capital "B" and not the intrinsic product becomes the number one aim.
The absurdity of it all is that while the investment of energy, money and time is spent on increasing market visibility and devising plans to convince the public that the brand represents such qualities and virtues as a long ancestry, a timeless elegance, permanent class, unbounded quality, a superior location and so on; it is these exact elements (among others) that are removed, or at least compromised, in order to cut costs. I don't want to drink those wines; I don't want others to drink those wines.
That being said, not all wine producers who pay listing fees are making generic, soulless product; many feel they have no option but to pay. This puts increased financial pressure on the farm and diverts funds from other types of investment. This predatory practice also creates upward pressure on the price of wine, as producers need a higher margin to help subsidise the restaurateurs.
Let restaurants choose their lists on a combination of quality, value, taste, suitability and service. If restaurants are willing to sell off their wine lists for a price, one can only imagine the formula used to create the food menu and the criteria used to choose the ingredients and suppliers.
What's the solution? Another quotation: "I am not worth purchasing, but such as I am, the King of Great Britain is not rich enough to do it" observed Joseph Reed, a lawyer, military officer and statesman of the Revolutionary Era in the United States and here lies the key.
If wine producers, collectively, agreed to not pay listing fees, the practice would cease to exist. Imagine what could be achieved if that capital was rather invested in the industry via training or mentorship programs.
Until all wine producers unite and become "the strong", most producers shall remain "the weak" – and suffer as they must. And everyone, especially the unsuspecting restaurant goer, will continue to lose. But not the restaurant owner, they have the producer's money, and they have the diner's money. And they are playing you for fools.
David Clarke hails from Australia. A qualified sommelier, he now runs a wine agency called Ex Animo, Part of his job involves trying to sell wine to restaurants.
Like our content?
Show your support.
Subscribe