Fintan Kerr: A love letter to Chardonnay
If you spend enough time on social media in the wine sphere, certain conversations have a tendency to repeat themselves. As we´re headed towards the festive season, there will inevitably be threads and articles about the perfect food and wine pairings for the holidays. Conversely, there will almost definitely be the same amount of words dedicated to how food and wine pairings are a complete waste of time. What does "natural" wine really mean? Why aren´t you drinking more of XY and Z? Which French insurance company has acquired which Chateau this week? It turns out, there really are only so many different ways to talk about fermented grape juice.

One question that pops up fairly regularly is the question of the desert island wine. "If you could only drink one grape for the rest of your life, what would it be?". The general responses to this usually focus around a grape like Chenin, or Riesling, that can produce a plethora of different wine styles at different sweetness levels, so you never get bored. I always found this to be an odd choice particularly as the grapes chosen are rarely the individual's favourite; it all feels like a bit of an academic game rather than a serious choice. For me, it´s a very easy option. I would drink Chardonnay forever.

In a world where much wine writing and posting is a thinly veiled advert of sorts, I believe it´s interesting to see what wine writers actually drink when it´s their own money on the line. According to the most useful piece of software in the wine world, Cellar Tracker, 21% of the bottles in my own, moderately sized, collection are made from Chardonnay. In terms of value it´s probably higher, as much of that focuses greatly around Burgundy and Champagne. Like many wine lovers I am well practiced at my own suspension of disbelief, but I´d be hard pressed to describe either as ideal locations for finding value. So given that I live in a country that produces very little Chardonnay and like my fellow millennials, missed the boat on sensible wine pricing, why am I spending so much of my money on it?

Simply put, I see Chardonnay as the grape with the ultimate level of transparency. It´s often described as a "malleable" variety but that does it something of a disservice. It´s actually fairer to say that, no matter what you do to Chardonnay it is still confidently itself. The same can´t be said for others; a lean, mean Viognier is a terrible thing to behold as much as a heavily oaked Sauvignon Blanc. If you´re trying to figure out why your Pinot Noir tastes more like Syrah, something has gone awry along the way. These are not grapes that are comfortable outside of certain parameters. Comparatively, Chardonnay effortlessly flows down the spectrum, claiming each style as inherently appropriate. From the butterscotch and tropical characters of Napa Valley to the flint and oyster shells of Chablis, Chardonnay has taken Bruce Lee´s famous "be water, my friend" to heart. This is not to suggest that all Chardonnay is good, but that it can be made into a delicious and occasionally brilliant wine, almost anywhere in the world. Importantly, it also seems to be capable at overperforming at almost every price point.
My own tastes err towards the understated tension and neutral pull of Burgundy. Everything in life is better with a glass of Chablis. No matter how many winemakers across the world feel they have the magic formula for replicating it, something about Burgundy just draws me back in. An increasingly warm climate and shared winemaking techniques has made it more difficult to easily distinguish between communes in a blind format, but the top producers are still making the greatest white wines in the world here.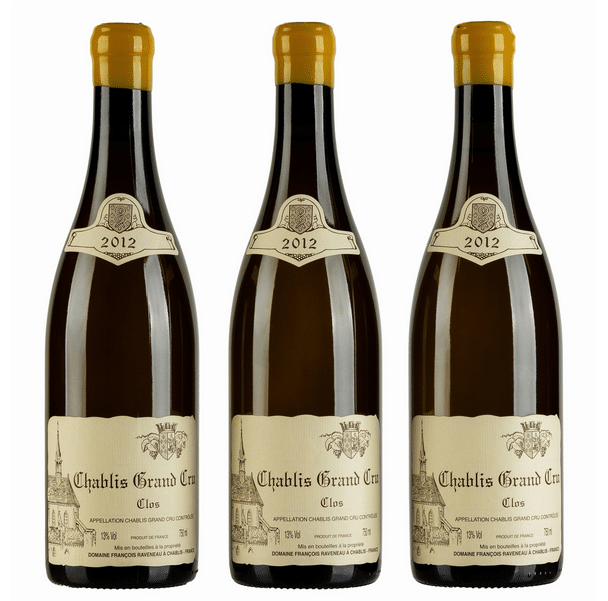 The purity and brilliance of Raveneau vs the broad-shoulder, persistence of Dauvissat will perhaps be the eternal dynamic at the highest echelons of Chablis, but dynamic producers like Thomas Pico, De Moor, JC. Bessin and Moreau-Naudet are pushing them all the way. The Cote d´Or is awash with the greatest names of them all: Coche-Dury, Ramonet, Roulot, Arnauld Ente, and the near mythical Domaine d'Auvenay. For those of us weren´t born into the Royal Family, producers such as Paul Pillot, Francois Mikulski, Hubert Lamy, Bachelet-Monnot and Pierre Yves Colin Morey are more likely to feature. In the south, Robert Denogent, Guyffens-Heynen, Dureuil-Janthial and Domaine Bongran make remarkably different wine to one another, whilst often rivalling the more famous vineyards of their northerly neighbours for quality. Yet to list these famous names only scratches the surface of white Burgundy and doesn´t explain it´s true allure. Sometimes the simplicity of a well made Bourgogne Blanc is exactly what the doctor ordered; the combination of cool flavours, nervy acidity and white spaces is an affordable luxury that only Chardonnay seems to truly own.
The original focus on planting predominantly more aromatic Chardonnay clones in the New World made for a key point of difference that has since started to settle into kaleidoscope of constantly shifting styles from region to region. More cynical producers used the flexible nature of Chardonnay to chase trends and styles as they ebbed and flowed, whilst those with the vision to do explored the regions and soils that would best suit wines of quality and verve. Unsurprisingly, the latter group of producers have now risen to the fore and are producing some of the most delicious Chardonnay in the world.
From the heights of the Uco Valley in Argentina, Catena Zapata produce two of the most remarkable white wines on the continent from single parcels of their famous Adrianna Vineyard; White Stones and White Bones. The latter in particular has a remarkable, distinctive spearmint character that invokes the great wines of Domaine Ramonet in Chassagne, yet complements it with the ripeness of Argentine fruit. Neighbouring Chile doesn´t quite reach the same heights, though the salty, driven Errazuriz Las Pizarras Chardonnay of Aconcagua Valley, and the creamier, richer Concha y Toro Amelia Chardonnay of Casablanca Valley are both stunning wines, worthy of seeking out.

New Zealand and Australia both made something of a hallmark style by chasing the reductive, smoky characters that so many love from Burgundy, occasionally pushing the envelope too far in the process. Kumeu River have found a sweet spot close to Auckland, producing arguably the country´s best Chardonnay from a number of single vineyard sites; the dense Maté's and chiselled Hunting Hill wines are a class above the rest. Trying to find the greatest Chardonnay in Australia, though, involves a number of journeys around this vast country, from Tasmania to Margaret River. Giaconda has my heart, however, with it´s superb, nutty intensity and effortless persistence.
The USA is still a good hunting ground for big, buttery, rich styles of Chardonnay, even though many producers have now found a more moderate approach. Arnot-Roberts Trout Gulch Chardonnay is a dead-ringer for a nervy Chablis, whilst Ridge continue to perform their magic in the Santa Cruz mountains, their Chardonnay more akin to old-school Meursault than the large-scaled wines of their neighbours. South Africa, by comparison, is a far more consistent home to world class Chardonnay, from the warmer reaches of Paarl and Stellenbosch to the cooler, coastal climates of Hemel-en-Aarde. Crystallum, Newton Johnson, Storm and Hamilton Russel are all standard bearers of top, cool-climate Chardonnay, whilst Oldenberg, Leeu Passant and Glen Carlou are all making superb wines in warmer, more inland vineyards.

I have exceeded the proposed length of my article by almost 50%, yet I´ve only managed to discuss a handful of producers from a few countries in my love letter to Chardonnay. In the very unlikely event that I´m banished to a desert island somewhere, having a few cases from each of the producers mentioned in this article and a way to cool them is likely to see me through the hardship. Until then, I will keep spending a disproportionate amount of my own money to make sure I´m well stocked on my favourite grape in the world.
Fintan Kerr, DipWSET, lives in Barcelona and is a wine writer, educator and founder of Wine Cuentista (Cuentista is Spanish for "storyteller".) Follow him on Twitter: @Wine_Cuentista
SA's best Chardonnay revealed! We tasted 80 wines blind for the annual category report sponsored by financial services company Prescient – full results here (subscribe to read).
Like our content?
Show your support.
Subscribe