Greg Sherwood MW: Fine wine in times of global crisis
I remember the financial crisis of September 2008 very clearly. Being ensconced in a fine wine shop in Holland Park in West London, otherwise known as London's banker belt, where the brains of London's financial establishment lived, allowed me to brush shoulders with some of the most influential financiers in Europe on a daily basis.
Back in the early noughties, many of these employees were North Americans posted over to London with enormous relocation packages, huge expense accounts, massive salaries and even bigger annual bonuses. Times were very fruitful for local residents who would stream in to shop for fine wine purchases every evening on their way home from the financial mile or from perhaps slightly further afield in Canary Wharf. This was still an era of excess, a time of hedonistic purchases and conspicuous consumption, when an eyelid would not be batted if someone purchased a £150 or £200 (R4,100) bottle of Bordeaux or Californian cult Cabernet Sauvignon on a Tuesday night to accompany their sausages and mash. Afterall, we were experiencing one of the longest bull runs the western world's financial markets had ever witnessed with almost 16 years of consecutive positive growth under the three big spending government terms of Labour's Tony Blair and his chancellor Gordon Brown. It really was cool Britannia!
The mid-2000s also happened to coincide with the true re-emergence of some genuinely high quality red wines from South Africa after a decidedly disappointing decade post-1994 for premium red wine quality from the Cape. But find their way out of the wilderness they did and by 2004 and 2006, some very impressive red wines were being bottled by producers in the Western Cape. Who could forget the iconic Kanonkop Cabernet Sauvignon 2004 that beat off the able-bodied challenge of the supposedly grander Paul Sauer 2004, to win the Platter South African Wine Guide Red Wine of the Year, or the exceptional 2006 De Toren Fusion V that was still only in its eighth vintage.
I, of course, have never been one to miss a golden opportunity and during this sunshine period, I set about converting droves of these primarily North American drinkers away from expensive Napa and Sonoma Valley reds to the pleasures of regal Stellenbosch Cabernet Sauvignon and premium Bordeaux-style blends. The time was right, the quality was just about right and the prices were most certainly right!
But all good things must come to an end, and this golden period of free spending and guiltless consumption ground to a shuddering halt after the true magnitude of the Lehmans crash started to sink in. Many of my best customers, it has to be said, were fortunately senior enough in their institutions to be the ones doing the firing as opposed to being the ones being fired. However, we did sadly lose a lot of very close and dear customers, many of whom had grown to become very good personal friends, to the job transfer market with countless families being returned back to the USA for the first time in over a decade or alternatively, many being reluctantly transferred to the more lucrative markets of Hong Kong, China or Singapore.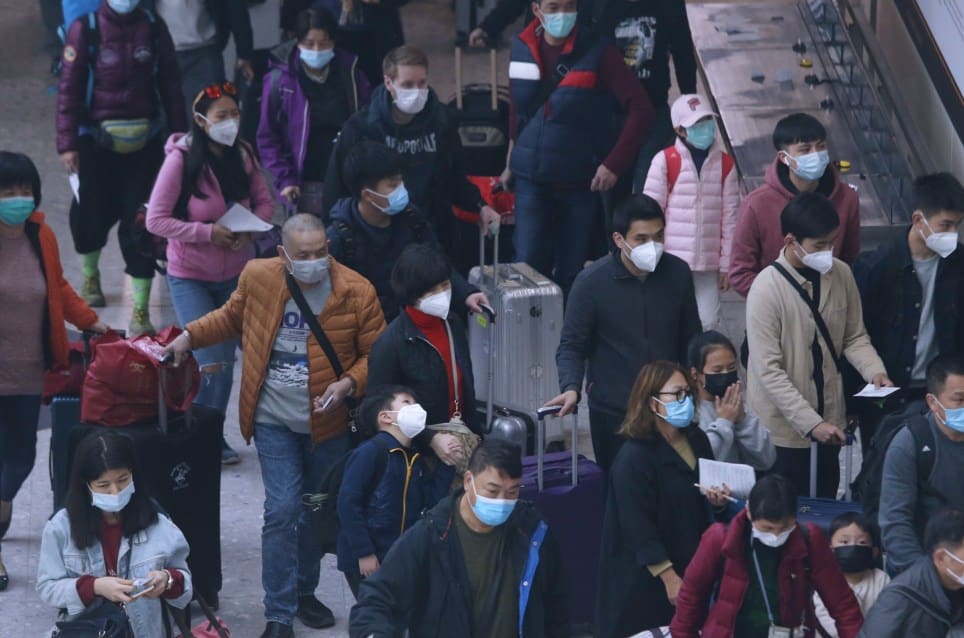 So a decade on, as we once again sit in the midst of one of the most serious social and economic periods of crisis and upheaval experienced in Europe since the second world war, it gently reminds me of some of the darker hours of 2008 when the UK banking system literally came within 24 hours of shutting down and imploding. Though I should add, that there are few truly dark moments in life that cannot be substantially brightened by the consumption of a few bottles of very fine red or white wine. With the coronavirus crisis starting to really make itself felt but thankfully also finally being taken seriously by all governments as Italy becomes the first European country to be placed under lock down and quarantine since World War Two, all of us in the UK wine trade look on with nervous trepidation. With Prowein cancelled until March 2021, Vinitaly postponed but more likely also cancelled for 2020, eyes are now starting to turn starkly to both Bordeaux En-primeur 2020 that is scheduled to kick off at the end of March and also the London Wine Trade Fair that is booked to commence for three days on the 18th of May. There is now a significant likelihood that both these events will also be either cancelled or else greatly curtailed.
Wondering around a large importer trade tasting yesterday in central London, wine trade attendance figures were as expected, very sparse and producer attendance figures almost non-existent. A sad sight to see considering the enormous cost and planning required to organise a successful event of this size. But the greater wine trade will survive and consumers will continue to buy and drink wine, lock down or no lock down. My real concern lies more acutely with the pressures that are mounting for restaurants, pubs and bars, that have already started to see their footfall and revenue decimated. Therefore, I for one plan to keep calm and carry on, continuing to frequent my local establishments as long as I am permitted to do so. As we batten down the hatches here in London over the coming weeks, spare a thought for our livers while we drink our way through yet another crisis.
Greg Sherwood was born in Pretoria, South Africa, and as the son of a career diplomat, spent his first 21 years travelling the globe with his parents. With a Business Management and Marketing degree from Webster University, St. Louis, Missouri, USA, Sherwood began his working career as a commodity trader. In 2000, he decided to make more of a long-held interest in wine taking a position at Handford Wines in South Kensington, London and is today Senior Wine Buyer. He became a Master of Wine in 2007.
Attention: Articles like this take time and effort to create. We need your support to make our work possible. To make a financial contribution, click here. Invoice available upon request – contact info@winemag.co.za
Like our content?
Show your support.
Subscribe