Greg Sherwood MW: A new way to champion SA wine
It is all actions stations once again in the UK wine trade. With half of the South African wine industry descending upon London either the week before or the week after the Prowein wine trade fair in Dusseldorf, Germany, it has certainly been a busy time for wine journalists and fine wine buyers the past couple of weeks. With everyone in attendance from Abrie Beeslaar of Kanonkop to Eben Sadie, Duncan Savage to Alex Starey of Keermont, there has been no shortage of rock star lunches and dinners tasting and profiling the latest and greatest fine wines from the Western Cape.
It's surely enough to make the local wine trade back home in South Africa green with envy. But with most of the Cape wineland's fine wine creations winging their way to the UK anyway, or else slightly further afield to other important markets in mainland Europe, it seems inevitable that more and more of the nation's top wines are now destined never to be consumed at home.
Prowein might have had its hour in the sunshine recently but this week it is London's turn, hot off a rich celebratory bank holiday weekend of the Queen's Platinum Jubilee street parties. With the return of the London Wine Trade Fair at Olympia, after a Covid-19 hiatus of several years, the attention is firmly back on London and the post-Brexit role the UK wine trade expects to play in a broader European context.
For all those predicting the demise of London and the broader UK fine wine industry, I suggest the pessimists park their theories and accept the simple fact that as long as most wine producing nations around mainland Europe retain a fairly protectionist, conservative and generally circumspect attitude towards other international fine wines from around the world, the UK will always hold a prime place at the table of impartial international fine wine marketing.
With a pronounced relevance in the market comes a persistence to persevere in putting South African fine wine on the map. As an unashamedly pro-WOSA UK (Wines of South Africa) supporter, I cannot speak more highly about a recent South African wine tasting event hosted at the South African High Commission in Trafalgar Square, London. Anyone and everyone involved in wine marketing knows exactly what a tiresome bore it is trying to come up with new and inventive ways to promote new and upcoming wine releases both cost effectively and in a way that will engage the media, trade and/or consumers. At the end of the day, the usual protocol is to line up a trestle table and get a winemaker or marketing representative to pour new vintages at arm's length across the table. But it is tough! Every time marketing organisers are asked to present an event, it is like they are being asked to reinvent the wheel and then also make sure it rolls forward smoothly, without fail.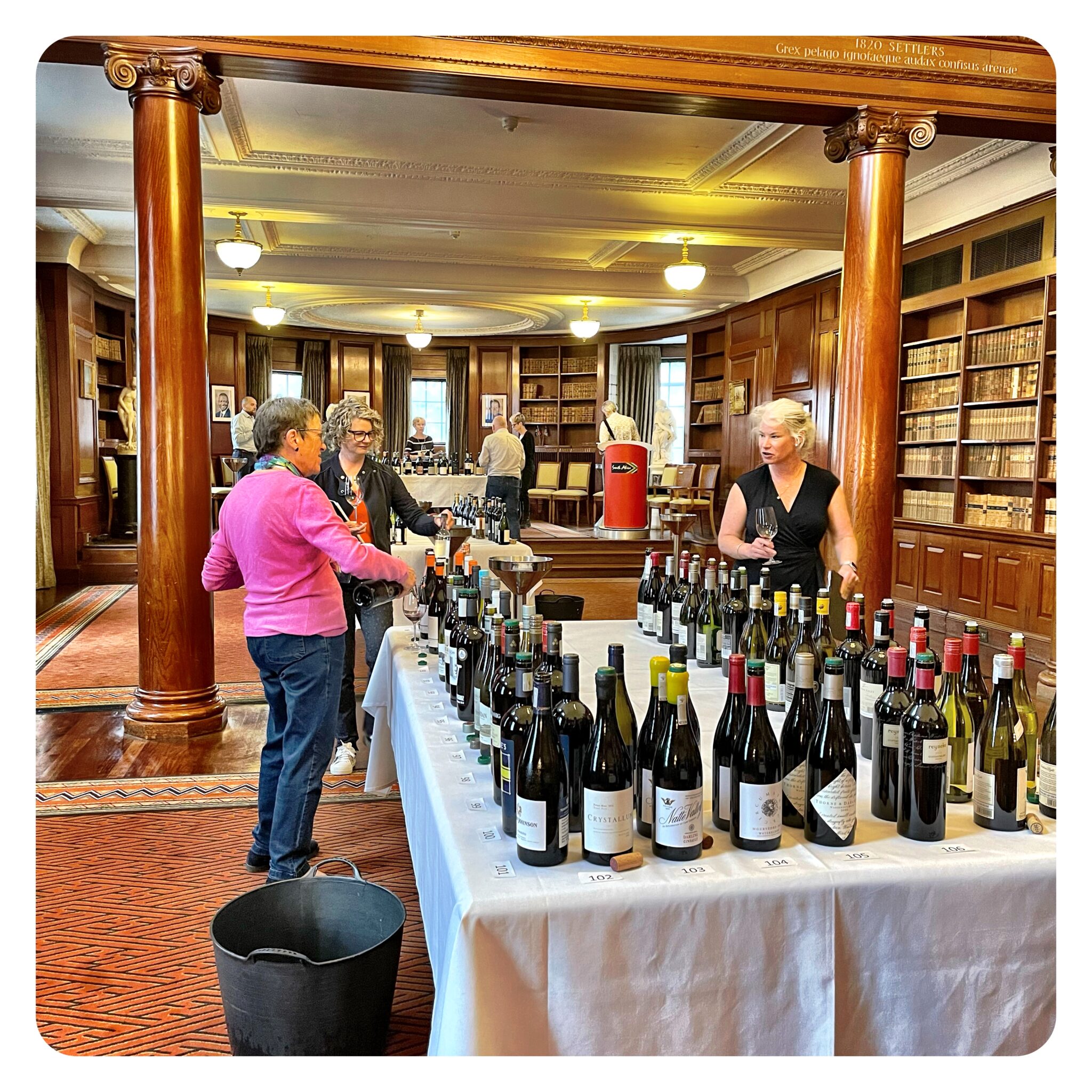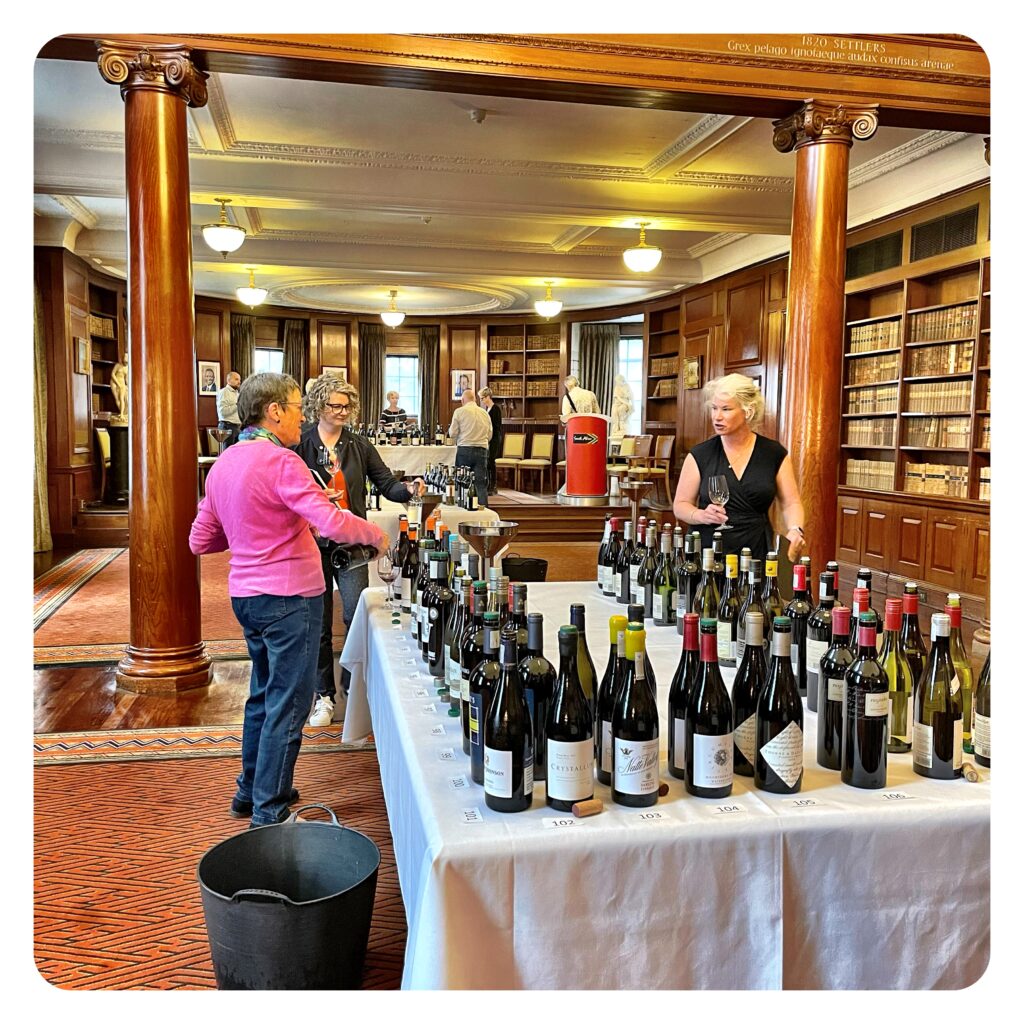 The WOSA "Independent Intuition" tasting held recently in London was based around the premise of asking the UK's most recognised and respected independent merchants with a substantial South African offering what their top five wines would be to profile the excitement, quality and character of this country's wines. Effectively, wines from independent producers that perform well for independent wine merchants from all around the country, selected by said merchants. What could be simpler?
While my initial scepticism suggested that some or most of the merchants would simply promote five wines that they either had a lot of to sell or else were keen on selling or promoting further afield to the broader wine trade, proved to be completely unfounded as the final selection of 106 white, red and Cap Classique presented were of the utmost quality and thoroughly characterful. For me as a fine wine buyer, the most intriguing thing was to get inside the minds of smaller and more diverse merchants from around the country to see what wines they found sexy, interesting, or simply best quality sellers. Coming from very diverse markets around the UK, it is all too easy for some of us to take a London-centric fine wine elitist view on the wine market without fully understanding what drives consumption habits up and down the country.
From the 106 wines tasted, I will of course feel that the handful of wine's I presented on behalf of Handford Wines were among the stand outs. These included the Sakkie Mouton Family Wines Revenge of the Crayfish Chenin Blanc 2020, the Naudé Family Wines Langpad Old Wine Colombard 2021, the Lismore Chenin Blanc 2020, the Raats Family Jasper Red Blend 2019 (otherwise known as the declassified MR de Compostella), and the Thelema Rabelais 2019 Cape Bordeaux Blend.
Handford Wines was not alone in profiling some unique and exciting wines. Cambridge Wine Merchants didn't miss a trick proposing Adi Badenhort's Secateurs Chenin Blanc, Vondeling's Barrel Selection Chardonnay 2020 and the Meerlust Rubicon 2017, while Frontier Fines Wines lead with classics like the Steenberg 1682 Chardonnay Cap Classique, De Morgenzon's Reserve Chenin Blanc 2019 and Kanonkop's Cabernet Sauvignon 2017. Always a great promoter of South African wine, The Harrogate Fine Wine Company went with a solid range or Kleine Zalze Reserve Chenin Blanc 2020, Hamilton Russell Chardonnay 2020, Miles Mossop Chapter One Cinsault 2020, Boekenhoutskloof Cabernet Sauvignon 2019 from Stellenbosch and Bouchard Finlayson's Hannibal 2018 red blend.
Other notable mentions need to go to Humble Grape's Blackwater selection from Franscois Haasbroek, Museum Wines' dynamic selection of Spioenkop Riesling 2017, Brookdale Chenin Blanc 2019, Lokaia The Sandman Chardonnay 2020, Black Elephant Vintners Dark Side of the Vine Semillon 2017 and Stark-Condé's Field Blend 2020. Finally, no tasting would be complete with out a bit of Piekenierskloof Grenache Blanc 2021 and Piekenierskloof Tannat 2020 from importer Stone, Vine and Sun.
When attending generic tastings presented by associations or wine routes, the Old Vine Project or WOSA, it is easy to line up the icons of the South African wine industry to impress the who's who of the UK wine media. It's certainly a fool-proof approach that cannot fail to impress but it's not original. But going off piste like this, at least in my book, presented a unique and individual insight into the broader independent wine trade that is championing South African wines on a day-to-day basis, right up and down the United Kingdom. So once again, hats off to Jo Wehring and Claudia Pritchard at WOSA UK for this incredibly insightful tasting that I suspect will be rolled out, in its own unique formats, in other European markets in months ahead.
Greg Sherwood was born in Pretoria, South Africa, and as the son of a career diplomat, spent his first 21 years travelling the globe with his parents. With a Business Management and Marketing degree from Webster University, St. Louis, Missouri, USA, Sherwood began his working career as a commodity trader. In 2000, he decided to make more of a long-held interest in wine taking a position at Handford Wines in South Kensington, London and is today Senior Wine Buyer. He became a Master of Wine in 2007.
Like our content?
Show your support.
Subscribe