Greg Sherwood MW: A vertical tasting of Porseleinberg – South Africa's "First Growth Syrah"
4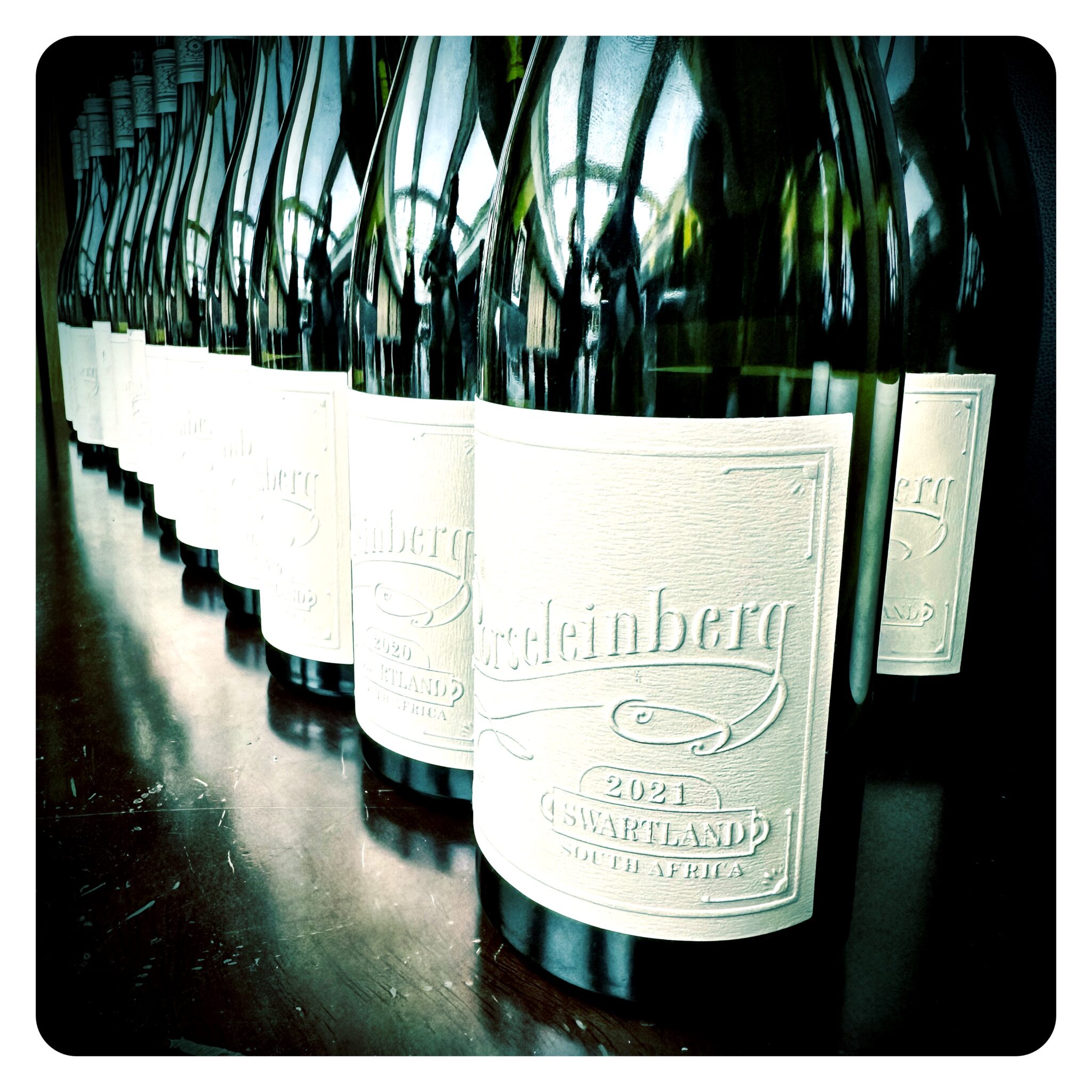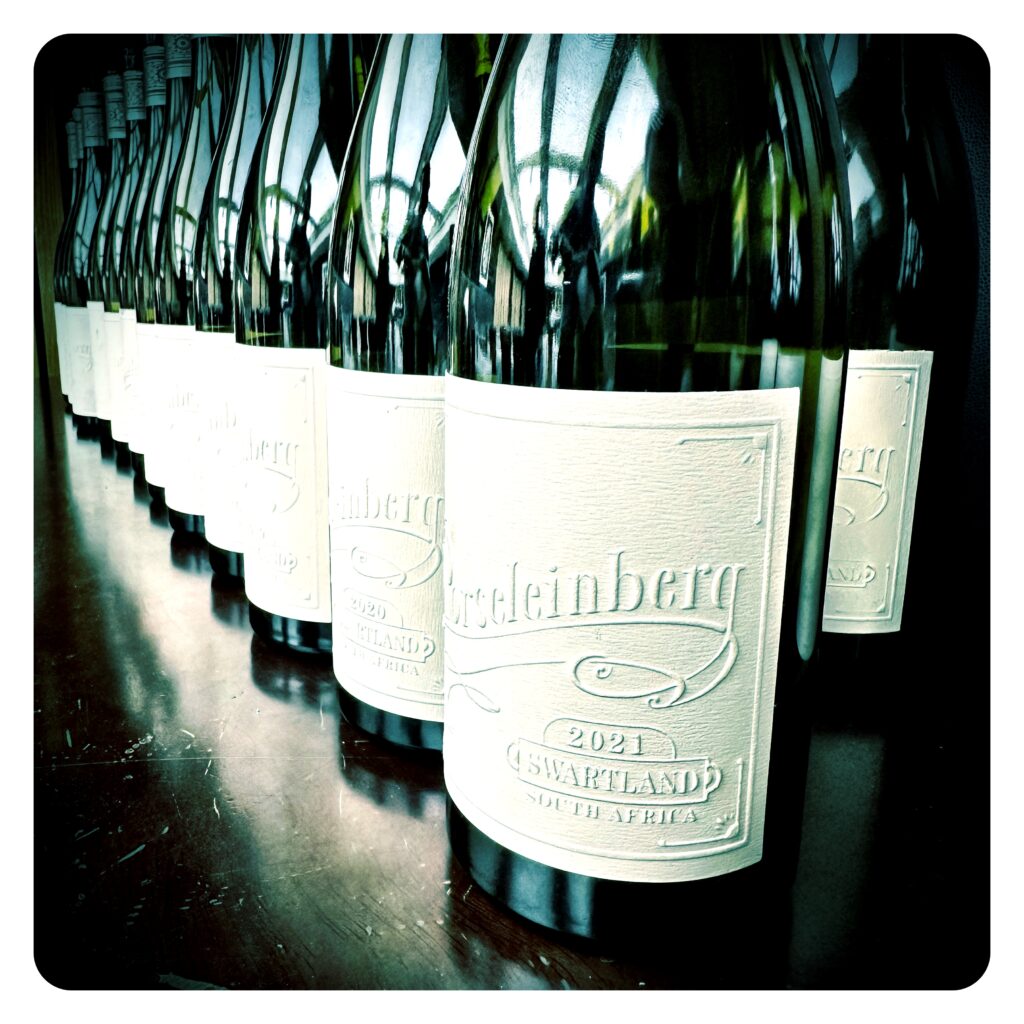 Having just returned from a week-long trip to Bordeaux, I realised how much I had missed the wines, the people and the region. This was my first in-depth visit since July 2019, as I quickly discovered checking the dates on my last iPhone photos. I 'd decided not to attend the Bordeaux En-primeur tastings in April earlier this year instead resolving to pay a more in-depth visit to my friends, negociants and related chateaux colleagues when the EP circus had ended. Of course, with the Rugby World Cup upon us, getting in and out of Bordeaux became somewhat difficult with available flights disappearing quicker than a summer rain puddle in the Namib desert…
In the end, my Bordeaux visit was an exhilarating trip, but there was another upcoming tasting that was resting in the back of my mind. This was the imminent Porseleinberg Syrah vertical tasting in London hosted by winemaker Callie Louw, showing every vintage from the maiden 2010 all the way up until the newest 2021 release – the first time such a tasting had been done in London, if not anywhere for that matter? What was even more remarkable was that the wines were presented by the winemaker himself. Now, if you know Callie, he is even harder to extract from the Swartland than Eben Sadie, so hats off to whoever convinced him that this was a good time to travel to London to promote the wines he's worked so hard to perfect for over a decade.
People know Callie as the quiet guy, the winemaker who would rather spend his time in the vineyards than in the winery. The silent, hard-grafting artisan that believes the best wines can only be made if you produce the very best grapes… and then the rest will fall into place naturally. He might well have been Dr Callie Louw, but fate decided otherwise, when he changed direction at the University of Stellenbosch to study viticulture rather than medicine, travelling to France, New Zealand, and the United States to do harvests after his graduation. He also completed three harvests at Rustenburg working with Adi Badenhorst on both the Rustenburg Estate range as well as the more commercial Brampton labels prior to the brands sale.
In 2004, Callie started his first permanent position at Vondeling, where he helped design the cellar, and then in 2005 moved on to work at the famous La Soula winery in Côtes Catalanes in the South of France, where it is said he discovered the importance of farming to produce great grapes instead of trying to make great wines inside the winery from average grapes. This would also have been a time when Callie made some of his first in-depth experimentation with organic and biodynamic practices, both of which play an important role in the current wines being produced today at Porseleinberg in the Swartland.
After a brief stint at what was thenTulbagh Mountain Vineyards, Callie was brought in to run and farm a newly purchased wine property in the Swartland in 2009 by Boekenhoutskloof director Marc Kent. This purchase was of course part of the big step for Boekenhoutskloof towards owning more land and vineyards after previously sourcing a lot of grapes from growers for their various brands. 2009 is also the date that marked their move to more vineyard ownership and specifically doing their own vineyard planting.
Funny enough, the small plantings at the original Porseleinberg property were bought and used by Callie and Adi for the Brampton brand back in the day. Nowadays, Callie oversees three important farms – the primary Porseleinberg property, the Goldmine (Kasteelberg) property next door to the Mullineux's Roundstone farm, and a newer third partnership vineyard. From 2010, the first vintage of Porseleinberg was produced and from 2016, the Porseleinberg project turned completely organic before an enforced temporary hiatus with so many new vineyard plantings being established.
Having been based in London as a wine merchant since early 2000, I was quick to pick up on this new top-end Swartland Syrah project as a retailer who was, at the time, already selling large amounts of both the highly-regarded Boekenhoutskloof wines as well as the fast-growing brand of Chocolate Block. But when the maiden 2010 vintage hit the UK market some years later, we all knew that this was something different, something special. This was an individual, uncompromising – it was high quality and carried a high price tag to match at a time when very few South African wines were priced above £20 per bottle (R460). Inevitably, in those early days, vintages did not sell out and you could often see multiple vintages on the shelves of dedicated fine wine merchants in London. Now, if you want back vintages, you are going to have to hit the secondary market or auction houses and pay a big premium.
It has perhaps been Callie's inaccessibility to the wider world that has helped build the aura surrounding the Porseleinberg brand, and today, he is as much part of the brands fabric and persona as the dry, scrubby renosterbos and blue schist soils are to the Porseleinberg vineyards. After eight years of solid, artisanal winemaking, in 2018 Callie made some of the first winemaking changes and started using the submerged cap fermentation process after working a vintage at the iconic Domaine Jamet in Côte Rotie. Before this change, the wines had been made essentially the same way over the past years, with grapes matured in 2 500 litre foudre, all purchased from new. This change in extraction management has arguably changed the wines for the better, allowing for gentler, more finessed extraction while still packing the wines with sturdy textural tannins.
Many consumers in South Africa have told me over the years that if they could do just one vertical tasting for wines drawn from over the past 10 to 15 years, a Porseleinberg Syrah vertical would be top or close to the top of their choices. So here goes… a possibly never to be repeated full vertical of a wine that critic Neal Martin described at the tasting as 'possibly South Africa's greatest 'first growth Syrah'.
Porseleinberg Vertical: 2010 to 2021
Porseleinberg 2010, WO Swartland, 13.7% Abv.
Plummy red black opaque colour. Hints of wood smoke, cured meats and savoury black plum spice. Youthful, mineral and restrained on the nose. Palate shows dense grainy tannins, bright vibrant lemony acids and a potent, well balanced black fruited savoury dry grippy mineral finish. Intense and powerful still.
(96/100 Greg Sherwood MW)
Porseleinberg 2011, WO Swartland, 13.9% Abv.          
The famous unreleased vintage. Another good vintage in the Swartland according to Callie, this shows a dark opaque colour with a red black plum colour. Aromatics are vibrantly fresh, mineral and floral with dusty granite, fynbos and dried herbs. The palate is incredibly elegant, tight grained, but peppery, spicy, intense and chalky with proper grip and latent power! Wow! A bit of an iron fist in a velvet glove! But a beauty nevertheless!
(97+/100 Greg Sherwood MW)
Porseleinberg 2012, WO Swartland, 13.6% Abv.
Quite a subdued, dusty mineral nose with broody pithy black fruits, stony hints, dried fennel and sweet lavender. More elegant and loose knit on the palate, the tannins are supple, polished and elegant, even sweet. Still full of potent youthful black mineral laced fruits with notable elegance and finesse. A real beauty that's ready to go now but certainly not showing its age.
(96+/100 Greg Sherwood MW)
Porseleinberg 2013, WO Swartland, 13.6% Abv.
60% foudre /40% concrete. Consistently an opaque red black colour. Lifted and perfumed with dried lavender, violets, fynbos and pithy black cherry notes. Another supple, vibrantly fresh, pinpoint palate with elegance and harmony but also intensity, purity and seamlessly tight knit powdery tannins and an exotic salty cassis reduction hint on the finish. A really spellbinding vintage. Love it!
(97/100 Greg Sherwood MW)
Porseleinberg 2014, WO Swartland, 13.5% Abv.
Vintage coming off a very wet winter with massive rainfall. A big yielding vintage as well with 8 t/ha compared to circa 5 t/ha normally. Quite an earthy, plummy savoury nose with cured meats, dried lavender, potpourri, and a smoky, railway yard complexity. The palate shows delicious freshness, vibrant acids and a savoury melange of salty cassis, oyster shell and light soy hints, finishing with mouth coating chalky tannins without being obtrusive. A slightly unique expression but beautiful nonetheless.
(95+/100 Greg Sherwood MW)
Porseleinberg 2015, WO Swartland, 13.6% Abv.
"A stand-alone vintage" as Callie says. This shows a balance between power and finesse a la Northern Rhone with potpourri, dried perfumed lavender, red cherry spice, black berry and subtle smoky reductive cassis hints. In the mouth this is classically taut and precise framed by delicious 'architecturally soaring' acids, and incredibly dense fine grained chalky mineral tannins that show a harmoniously balanced power and intensity. A simply profound expression of Syrah.
(97+/100 Greg Sherwood MW)
Porseleinberg 2016, WO Swartland, 14% Abv.
No spring, just straight from a very dry winter into a dry summer with very dry conditions with rivers drying up in January. 1-2 t/ha yields. Nose shows a youthful sweetness of red berries, red plum sweet garrigue and dried violet flowers. The palate delivers massive weight and concentration of sweet black cherry and cassis fruit with layers of liquorice, tar, blackberry compote and subtle salty toffee and vanilla spice on the finish. An exotic, opulent but pretty vintage drinking very well now.
(96/100 Greg Sherwood MW)
Porseleinberg 2017, WO Swartland, 14.1% Abv.
Shows again a big ripeness but with perhaps more restraint than the 2016. But of course another very dry season that was cooler with some later rains allowing 3 t/ha cropping. A very savoury Rhoney nose with aromatics of sweet herbs, garrigue, wood spice with weightless elegance, subtle restraint and incredible finesse. Texturally pinpoint but a bit of a sleeper still.
(96/100 Greg Sherwood MW)
Porseleinberg 2018, WO Swartland, 14.3% Abv.
Submerged cap used a la Jamet for the first time in 2018. Another dry year, the wine is packed with tannins but they are less obvious allowing fruit power and concentration to shine. "Eminently age worthy" according to Callie. The nose shows plenty of sweet herbs, sappy spice, sandalwood, garrigue and savoury Rhoney notes of black berries, cured smoked meats and olive tapenade. The palate shows massive concentration with elegance, finesse and a profound, mouthwatering tangy acidity with pithy red plum and mulberry notes on the finish. Suave tannins, creamy elegant length and a real Northern Rhone presence. This is of course the fabled Tim Atkin MW 100 pointer… but a delicious wine nonetheless!
(97+/100 Greg Sherwood MW)
Porseleinberg 2019, WO Swartland, 13.9% Abv.
Dark opaque black plum colour with a more translucent ruby rim. Slightly subdued aromatics with earthy, sappy notes of black plum, black berry and savoury raw meat nuances. Soft and supple on the palate, there is plenty of green herby spice, green peppercorns, coriander and sweet leaf with fine grained mineral tannins, ample grip but a slightly shorter finish. Leave this one in your cellar for now.
(95+/100 Greg Sherwood MW)
Porseleinberg 2020, WO Swartland, 13.6% Abv.
Showing in a slightly shy restrained manner, the aromatics need coaxing out the glass to reveal notes of salted caramel tinged with black berries, smoky charcuterie and dried herbs and Provencal garrigue. Supple, elegant and creamy in the mouth with dry chalk soft tannins with a slight grip but supported by ample layers of black fruit, soft integrated harmonious acids and plenty of black peppery spice on the finish. A good rather than great vintage.
(95+/100 Greg Sherwood MW)
Porseleinberg 2021, WO Swartland, 13.9% Abv.
2021 was a long, cool blockbuster vintage for Porseleinberg after a cold, wet winter. Also the fourth vintage using the new 'submerged cap technique' that Callie brought back from Cote Rotie after visiting Domaine Jamet, the aromatics are wonderfully deep, dark and power packed with exotic sweet Provencal herbs, olive tapenade, black currant, savoury cured meats, sappy wood spice, and a very seductive black cherry intensity. The palate is super sleek, bright and fleshy, and the texture deliciously opulent, generous and beautifully creamy with salty cassis, smoked German charcuterie, chargrilled meats and a long, suave, polished finish with the most well managed and perfectly formed tannins of any Porseleinberg vintage to date. A very pure and profound expression of Syrah from one of the world's great terroirs. Simply wow! Exceptional. Drink now until 2035+.
(98+/100 Greg Sherwood MW)
So, there you have it. A few take away points from this snapshot tasting. If you have any of these vintages, including the 2010 maiden release, you can sleep easy as they are all pure, clean, and incredibly youthful still. No rush whatsoever if they are stored correctly. Another surprise, was perhaps how well the lesser regarded vintages were showing such as 2012, 2013, 2014 and 2016 etc. Again, less robust, blockbuster vintages but often the wines I thought I would like to take home and drink.
I personally only have a case of 2015 and 2018 in my cellar but then again, I am more of a Bordeaux blend and Cabernet Sauvignon lover. Having said that, the post 2018 vintages really did appeal to me and Callie's epiphany at Domaine Jamet in 2018 and the changes to the winemaking he made has served the wine very well without compromising its age ability at all. As for the 99-point Tim Atkin MW 2021 vintage… yes, Tim is on the money there declaring it as one of the best vintages produced at the estate to date… (despite his 100 points he awarded for the 2018!)
These are not cheap wines for local South Africans to buy and with the 2021 hitting the shelves in the UK at first release prices at circa £69.99 per bottle (R1,600), the wine ought to be pretty bloody good. But having said that, it does indeed deliver in spades! Most satisfying for me however was to see how well the older vintages are evolving. I am not a massive fan of very earthy, meaty, savoury, aged Syrah unless the label says Chave, Verset, Allemande or Guigal. Based on what I tasted recently, some of these special Porseleinberg vintages could very well join the elite ranks of the above greats in time! Chapeau Callie!
Greg Sherwood was born in Pretoria, South Africa, and as the son of a career diplomat, spent his first 21 years traveling the globe with his parents. With a Business Management and Marketing degree from Webster University, St. Louis, Missouri, USA, Sherwood began his working career as a commodity trader. In 2000, he decided to make more of a long-held interest in wine taking a position at Handford Wines in South Kensington, London, working his way up to the position of Senior Wine Buyer. Earlier this year, he moved across to South African specialist merchant Museum Wines to become the Fine Wine Director. He qualified as a Master of Wine in 2007.
Like our content?
Show your support.
Subscribe