Greg Sherwood MW: Has Semillon's moment arrived?
7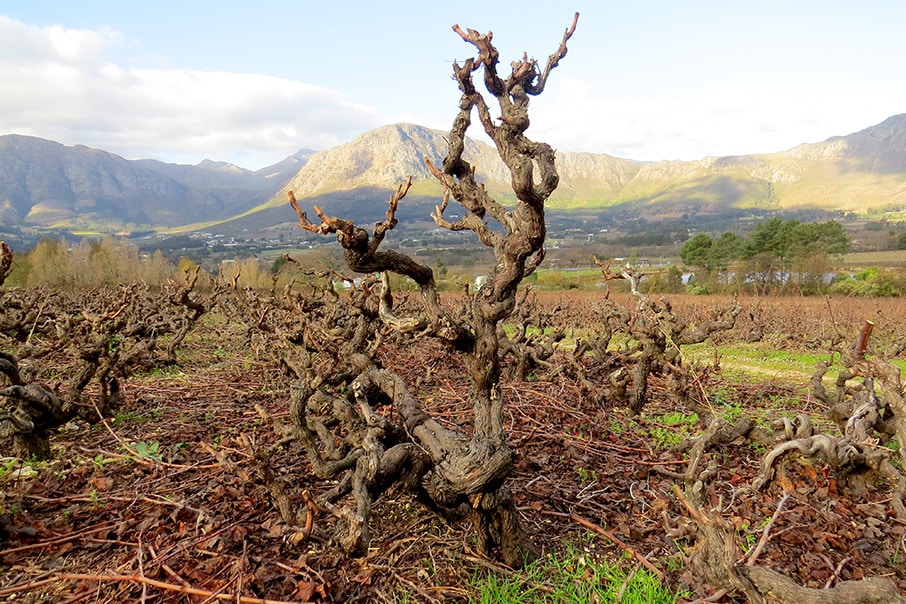 Having worked in the UK wine trade for over 20 years now, people often ask me what were some of the more difficult wines and grape varieties to promote and sell from South Africa? If you were thinking Pinotage, stop and think again. You'd be wrong. Pinotage, whilst always being somewhat of a marmite wine in the past with lovers and haters, there were however always a large enough body of consumers that enjoyed the wines to make sure that the best examples never gathered any dust on retailer's shelves. In the mainstream multiple grocer sector, Pinotage was and still is a very popular grape and once you throw into the mix the fact that South Africa does not have any direct competitors for this variety, you can easily understand why almost every supermarket chain lists one or more fast moving volume Pinotage brands.
With Pinotage no longer an unloved variety that has casts off its stigmatised shackles of the past, it leaves behind some grape varieties that are yet to break into the wine drinking consumer mainstream. Two decades ago, Cabernet Franc and Semillon were undoubtedly the two schoolyard siblings that no one wanted to play with. Cabernet Franc sales in the UK were dominated by the grand old estates from the Loire Valley who, despite their prestige or premium cost, only ever seemed capable of producing a rich, suave, silky, non-sappy, non-herbaceous, non-pyrazine bomb offering two or maybe three vintages per decade such as 2003, 2005 and 2009 in the case of the 2000s. The rest of the time drinking Cabernet Franc was akin to chewing on lead pencils whist stuffing your mouth with tart unripe black currants and slivers of green capsicum. To most mainstream wine drinkers, not the most appealing thought.
Whether it was global warming, better canopy and vineyard management or the occasional dose of microboulage (micro-oxygenation) that helped turn the Cabernet Franc bus around casting out the dreaded green notes, I don't really know. It is just something that suddenly happened. But it was also something that happened simultaneously with most premium Cabernet Franc producers… in California at the likes of Lang & Reed, in Bolgheri, Italy from the likes of Marchesi Antinori with their famed Matarocchia at the Guado Al Tasso estate and of course in South Africa, whose top producers were in no way left out of this global Cabernet Franc stylistic shift.
With the likes of Bruwer Raats of Raats Family Wines becoming South Africa's biggest champion of premium Cabernet Franc, he sounded the battle cry loudly and marshalled a small army of top producers to boldly attack both the home and the international market place. Nowadays, two decades on, the swelled ranks of the premium Cabernet Franc army include producers like Anthonij Rupert, Warwick, David Finlayson, Oldenburg, Ridgeback, The, Raka, Morgenster, Plaisir de Merle, Glenelly, Doolhof, De Trafford, Chamonix, Gabriëlskloof, Keermont, Van Loggerenberg, Damascene and many more. In my mind and through my own daily wine trade experiences in the UK, the battle for mainstream consumer acceptance for Cabernet Franc has finally been won.
So what has become of the other awkward sibling you may ask? Has Semillon been left in Cabernet Franc's dust? Well, this week may very well seem an opportune moment to reignite the broader debate about the future of Semillon not only in the South African home market but also more generally on the international market after the very sad news of the passing of the famed vineyard owner and guardian, Basil Landau of Landau du Val fame. When successful businessman Basil bought the old Franschhoek farm back in 1986 as part of his plans to start slowly winding down to retirement, little did he know that this estate included a four hectare parcel of one of South Africa's most famous heritage blocks of Semillon planted in 1905. This block is also now famous for being the oldest block in South Africa that still produces a single wine – the Landau du Val Semillon.
The opportunities and uphill challenges periodically faced by Semillon has long been a subject that has fascinated me for many reasons, none more so than because more latterly in South Africa some incredible new expressions have been launched onto the market to great acclaim. When looking at a list of the 'current' great Semillons produced in South Africa, it reads like a who's who of some of our industry's most dynamic producers. You simply cannot talk about benchmark Semillon without mentioning Eben Sadie and the famed Kokerboom, Chris Aheit and his Old Vine La Colline Semillon (now called Monument), of course Basil's famed Landau du Val, Ian Naude's Groendruif La Colline Semillon, Gabriëlskloof Semillon, the iconic Boekenhoutskloof Semillon and its inspired scion in Jean Smit's Damascene Semillon, all the Constantia greats from Steenberg, the KWV Mentors, Cederberg's Ghostcorner wines from Elim, John Seccombe at Thorne & Daughters and his incredible expressions of Semillon and Semillon Gris, Jasper Wickens's Swerver and of course the iconic wines of André Van Rensburg at Vergelegen. A long and yet incomplete list of some very accomplished producers.
While I am writing this piece, I am drinking a superb glass of Vergelegen's GVB 2018 Blanc, a fantastic Semillon / Sauvignon Blanc creation made from grapes grown on the slopes of the Helderberg on the coastal side of Stellenbosch. Undoubtedly a Grand Vin Blanc as many in the trade like to translate the GVB moniker instead of 'grown, vinified and bottled.' But one of the reasons I originally compared Cabernet Franc's standing to that of Semillon's was because both varieties, however premium they may both innately be, had suffered for years as the grapes that produced herbaceous, green, spikey, tart wines that at their best were vibrantly fresh, pure and crystalline, and at their worst, undrinkable pyrazine bombs with often unattractive green sappy, leafy, savoury notes.
But just like Cabernet Franc was tamed, so too has Semillon of late. The wine market is positively brimming with exceptional examples that display all the most seductive and alluring characteristics great Semillon possesses including a lemon sherbet complexity, lime peel, lemon grass, green pear, pithy white citrus, hints of lanoline, jasmine tea and tart yellow grapefruit pastille bon bon fruit notes. Like Cabernet Franc, the style of the very best South African Semillons have changed and finally, just maybe, the historical groendruif or green grape is ready to be counted alongside the consumers' other everyday favourites like Sauvignon Blanc, Chenin Blanc and Chardonnay. There is no harm in believing!
Greg Sherwood was born in Pretoria, South Africa, and as the son of a career diplomat, spent his first 21 years travelling the globe with his parents. With a Business Management and Marketing degree from Webster University, St. Louis, Missouri, USA, Sherwood began his working career as a commodity trader. In 2000, he decided to make more of a long-held interest in wine taking a position at Handford Wines in South Kensington, London and is today Senior Wine Buyer. He became a Master of Wine in 2007.
Help us out. If you'd like to show a little love for independent media, we'd greatly appreciate it. To make a financial contribution, click here. Invoice available upon request – contact info@winemag.co.za
Like our content?
Show your support.
Subscribe