Greg Sherwood MW: In praise of Port
3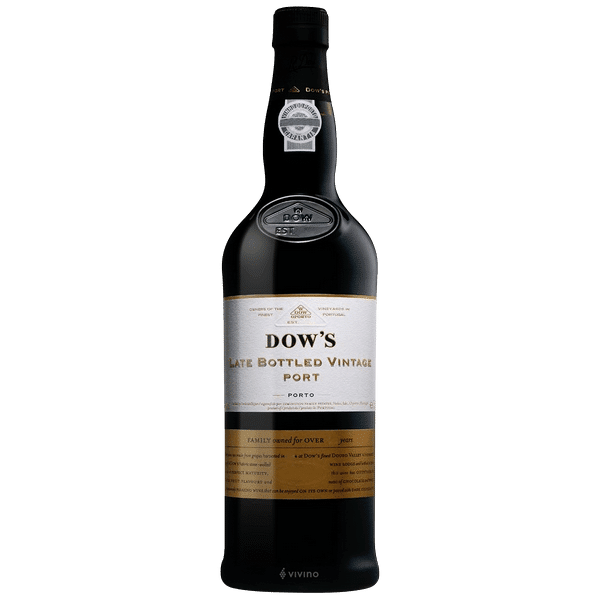 The wintry month of November in the UK means bonfires and Guy Fawkes night, watching fireworks displays while sipping Port and mulled wine and of course the Rugby Autumn Internationals. I have just about recovered from two consecutive weekends of attending rugby matches at fortress Twickenham, firstly to watch England and Australia contest a fairly dull and lacklustre affair and then to watch the Rugby World Champion Springboks take on a sprightly young English team that ultimately managed to pip the Boks, for the umpteenth time this season, victory to our opponents via a penalty kick in the dying seconds of the game. No amount of wine can console an avid Bok supporter in moments like this. So close and yet so far.
For the England vs. South Africa game, I had been hosted as a guest of fine wine importers Mentzendorff and their owners Champagne Bollinger who are not only the official Champagne of the English RFU but also the UK importers of prestigious luxury South African brands such as Hamilton Russell and Klein Constantia. Another of the wineries represented in the Mentzendorff portfolio is the Port house Taylors, to which we were treated to several bottles of their wonderful 10-Year-Old Tawny Port.
As game time drew nearer, and a sneaky bottle of Delamain Cognac was also opened, I decided to take the liberty of introducing my fellow guests to what we commonly call "hunting mixture" in the horse riding world. A delicious two-thirds blend of Tawny Port re-fortified with one-third of fine Cognac. I suppose the general idea was that a healthy-sized hipflask would serve to sustain one on a long cold icy day on the back of a horse without diminishing one's ability to hop over a few fences or hedges in the way that a hipflask of pure 40% Cognac may. Of course, the blend was a big hit and slightly surprisingly, one that none of the other wine merchants had ever heard of or tried.
Port-style wines are of course a wonderfully complex glass of wine whether enjoyed in the fruitier vinous style of Cape Ruby or in the more serious, age-worthy styles of Cape Vintage and Cape Tawny to use the local home-grown monikers. But this week didn't only mark the end of a long international rugby season, it was also the end of a busy viticultural year that was appropriately celebrated by the annual Platter's 5 Star awards ceremony in the Cape. Never without some semblance of controversy, the 2022 Edition awards saw a massive 234 wines achieve the distinction of being awarded the sought-after 5 Star rating where a wine must undergo a rigorous process of sighted and blind assessment (i.e. with and without sight of the label) by a team of experienced experts. Then, bottlings that are judged to be "superlative, and a South African classic" are given the highest ranking of 5 Stars, equal to 95 points or better on the 100-point rating scale.
Fortunately, the awards do also cover the full spectrum of winemaking styles and approaches across 28 different categories, and I was well pleased to see a fairly healthy selection of South African Port-styles represented in the 5 Star ranks by Boplaas Family Vineyards Cape Vintage Reserve 2019, Boplaas Family Vineyards Cape Tawny Reserve 2005, De Krans Wines Cape Vintage Reserve 2019, KWV Wines Cape Tawny NV and the Sijnn 2019. At this point, I will allow readers' interest to start wavering in my celebration of the wonders of Port-style wines as South Africa is, of course, well into its hot summer months when probably the last bottle that will ever get pulled from the cellar would be a big, rich, fortified bottle of Cape Port.
Nevertheless, if my memory serves me correctly and social media pictures are to be believed, this last winter season in the Cape was certainly a very cold and icy affair helping to restore the title of "the Cape of Storms" to the Peninsula once again. It must be said that I have never seen so many bottles of local and international bottles of Port-style wines pulled from cellars and opened on cold, wintery nights in front of warm crackling fires. But for me, there were no real surprises here because the Cape is certainly more international than it sometimes likes to admit and does I believe, follow global trends a lot closer than it may initially seem.
While Sherry sales continue to waiver somewhat, especially over the recent lockdowns where restaurants were severely restricted, Port sales to the UK increased by +11.4% in volume and +2.8% in value in 2020, according to the Port and Douro Wines Institute (IVDP). The final Port shipments to the UK were expected to be 985,540 nine-litre cases and as a result, the UK has become the fourth largest Port market in the world by volume, and the second largest by value, as well as maintaining its position as the largest premium Port market in the world. Total off-trade Port sales in the UK also grew by +10.3% in volume for the 12-month period to end-December 2020, according to Nielson Scantrack Epos. This represented the largest volume of Port sales in the off-trade since 2015.
Now, in case you had forgotten, pubs, bars and restaurants were closed for much of the 2020 year and people were largely confined to their homes which makes these latest Port sales figures even more astonishing. But in the UK, as well as in the Cape, the Port-style of wines has long had a strong association with moments of comfort and time spent at home with family and 2020 certainly saw many more opportunities for people to treat themselves to a glass of Port or open a bottle of something special that they had been keeping in their cellar. People all around the world rediscovered Port and current trends seem to indicate that they are continuing to drink and enjoy this style of wine again in ever greater quantities and on more varied occasions.
There is of course a reason why the UK continues to be considered the centre of the world fine wine trade despite Brexit and the pandemic. Its insatiable demand for all things vinous, fine and rare is ingrained in many of its consumers' DNA. While UK sales of Port-styles from the Cape have perhaps not been much of a priority for our top producers in the past few years, I'd suggest that just like the Cap Classique category is seeing strong growth here, opportunities for Cape Ports are now also ripe for the picking for well-priced, well-packaged premium expressions across all styles.
As it turns out, I was wrong about no amount of wine being able to console me after the narrow, last gasp Bok defeat to England. On returning home that evening to watch the incredible French rugby team demolish the mighty All Blacks, I sipped contently on a half-bottle of Dows Late Bottled Vintage Port 2000 that most definitely hit the mark. A little more fortification was all I needed in the end… and the pleasure of watching an All Blacks defeat!
Greg Sherwood was born in Pretoria, South Africa, and as the son of a career diplomat, spent his first 21 years travelling the globe with his parents. With a Business Management and Marketing degree from Webster University, St. Louis, Missouri, USA, Sherwood began his working career as a commodity trader. In 2000, he decided to make more of a long-held interest in wine taking a position at Handford Wines in South Kensington, London and is today Senior Wine Buyer. He became a Master of Wine in 2007.
Help us out. If you'd like to show a little love for independent media, we'd greatly appreciate it. To make a financial contribution, click here. Invoice available upon request – contact info@winemag.co.za
Like our content?
Show your support.
Subscribe