Greg Sherwood MW: SA fine wine now highly suitable as an investment
13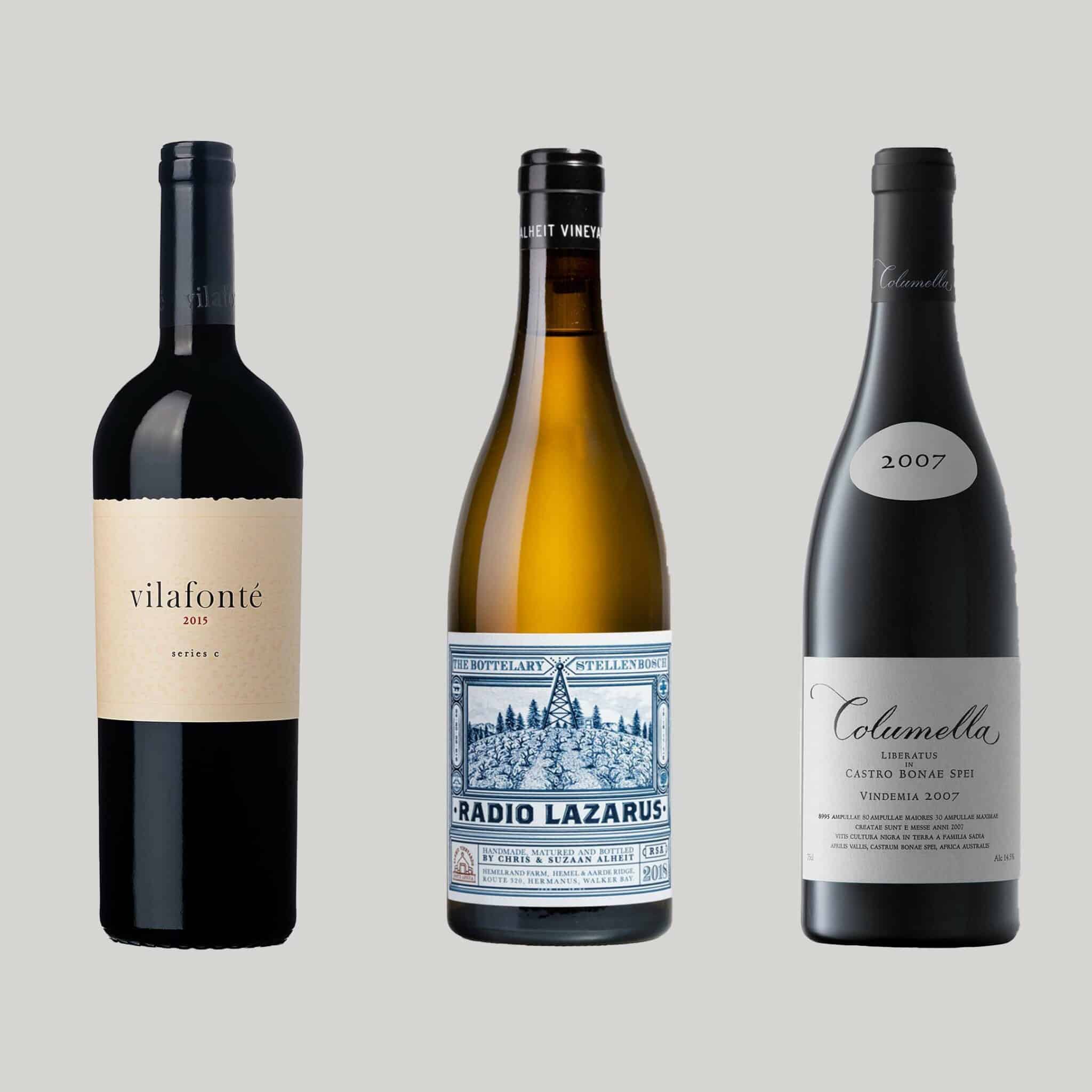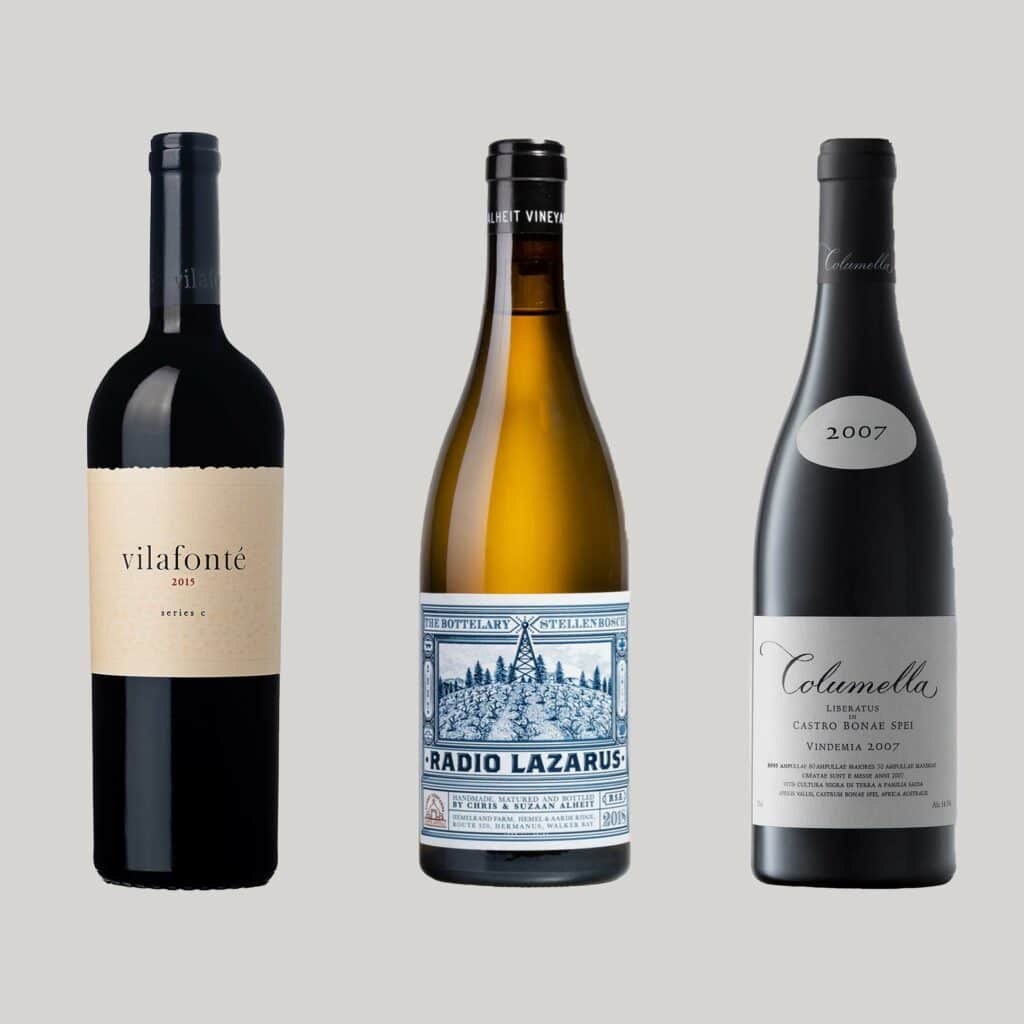 It's been a very interesting couple of weeks in London for buyers in the wine trade. Just when you think Covid-19 has destroyed the very essence of your day-to-day existence, then all of a sudden, life springs eternal and sure enough, we are back on the path of sanity and the tasting season is well and truly up and running and in full swing. To be fair, the tasting season has been at full tilt for more like four or five weeks with thirsty, double vaxxed wine merchants tired of being locked up being invited to full-on crowded tasting rooms once again as well as some lavish lunches with international wine producers from Europe and further afield in attendance who have flown into the UK to get the show back on the road. Pandemic bedwetters be warned, the next 500 to 600 words contains explicit commentary of mask-free tastings, non-socially distanced wine glugging and general all round good times. Kills joys… time to exit stage left.
I suppose I should apologise for my more acerbic language above but actually I won't, it expresses my generally dismissive regard for the growing virtue-signalling army who pretend to be doing good in the name of a wider society while in reality they are only concerned with a more self-serving mission that attempts to make themselves appear to be the true virtuous pilgrims on the path of righteousness. Thankfully the game is up and the lockdown lovers trying to obfuscate the wider wine trade recovery are being called out and are being red carded. Enough is enough. Normality beckons, but only if we open our arms and welcome it in!
While the London trade works its way back to a new kind of normality, the fine wine auction scene in South Africa has thrown up some serious questions for the wider fine wine trade both locally in South Africa as well as in the major trading markets around Europe, the Far East and the United States. If you thought the latest Strauss & Co fine wine auction might have passed under the radar of international buyers, think again. The wider wine trade has been talking about little else. With the new-release tasting season taking place within the perestroika of the post-lockdown era, there have been a lot of double-takes from merchants watching the Eden Sadie, Chris Alheit and Vilafonté auction prices achieved recently in the circa R1.7 million rand, sell-out fine wine auction.
Fine wine auctions at Strauss have been plentiful of late but what this latest focused auction has highlighted is the truly investable nature of some of South Africa's finest white and red wine producers and the resultant scampering for allocations of the wines of Alheit, Sadie and Vilafonté among the newly converted has become more feverish and determined than ever before. As a merchant who has historically received a disproportionately large allocation of all of the above producers, I can tell you that even my allocations are now being eroded as the well-intentioned importers of these wines attempt, in good faith, to spread their already meagre UK market allocations to an ever broader, demanding clientele.
The auction scene has created somewhat of a dilemma for me. My focus has always been, unashamedly, on new-release sales, leaving the secondary market trading to the bigger merchants, the brokers and the more esoteric fine wine traders. But with eye-watering prices being achieved in the recent Strauss auction, more and more fine wine buyers are signing up to the fact that South Africa's best wines bought on release at early-bird prices represent one of the easiest opportunities on the market to make some serious double-digit margins. Yes, after 20 years of fine wine poker, my hand has been called and more and more players are joining the poker table and throwing their chips into the hat. My one glimmer of hope is that thankfully, the importing merchants allocating these highly sought-after wine commodities are doing so with a certain amount of wisdom and common sense, trying to protect long standing accounts, clients who buy multiple products across their offered ranges, and strategically placing the allocations in channels that allow the products to reach genuine drinking consumers rather than merely allowing allocations to disappear into the quicksand of the endless fine wine blackhole broking market.
Let's get one thing straight. There are no sour grapes on my end. I entered into the fine wine trade in the UK over 20+ years ago as an equally ruthless commodity trader intent on carving out a niche and making some margin on South African fine wine while all around me babbled on about burnt rubber, virused vines, sweaty saddles and backward winemaking. Even I knew that this smoke screen of distraction could not last, especially with the very high quality of wines arriving on the market in the past decade.
Funnily enough, at my last tasting this week of the new releases of the wines of Hannes Storm, Donovan Rall, Lukas Van Loggerenberg and David & Nadia, I was asked by a fellow UK merchant if I could actually sell these wines, however impressive, at circa £40-£50-£60 pounds a bottle? My answer to him was NO, it's an incredibly difficult affair… because I simply don't have enough stock to sell!! The fine wine wagon rolls on and waits for no man (or woman) so jump on now, while you still can, to avoid any regrets. On the up side, if you don't happen see your way to ever drinking your fine wine allocations one day, at least the lovely folks at Strauss & Co will lighten your load and oblige by sticking a bit of extra cash in your pocket in return.
Greg Sherwood was born in Pretoria, South Africa, and as the son of a career diplomat, spent his first 21 years travelling the globe with his parents. With a Business Management and Marketing degree from Webster University, St. Louis, Missouri, USA, Sherwood began his working career as a commodity trader. In 2000, he decided to make more of a long-held interest in wine taking a position at Handford Wines in South Kensington, London and is today Senior Wine Buyer. He became a Master of Wine in 2007.
Help us out. If you'd like to show a little love for independent media, we'd greatly appreciate it. To make a financial contribution, click here. Invoice available upon request – contact info@winemag.co.za
Like our content?
Show your support.
Subscribe