Greg Sherwood MW: Subdivison vs simplification – strategies to ensure consumer engagement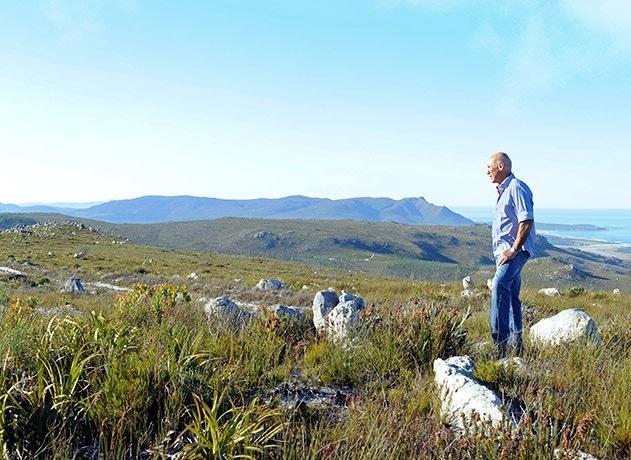 It's almost as if all that was required was one flick of the magic anti-pandemic wand and all would be back to normal again. Well, that is certainly how the past few weeks in the London wine trade have felt where tastings with producers and importers have seemingly returned to almost pre-pandemic normality. Thankfully, South African producers have also slowly been filtering back into London after a nearly two year travel hiatus for most. For those that have already managed to venture back to the UK, they will almost certainly have been met by an endless procession of positively jubilant wine merchants, many of whom will have enjoyed one of their most successful years on record for the 2021 business year.
Certainly not without its challenges, especially when it came to importing wines into the UK from almost anywhere in the world, especially from the EU, the year did somehow progress positively and consumer demand for fine wine has seemingly never appeared stronger or more buoyant. Indeed, earlier this week, I had a wonderful opportunity to catch up with Andrew Gunn, owner of the well know Elgin winery Iona, to taste a line-up of his new releases over lunch and generally chew the fat, discussing the ups and downs of both the UK and South African wine industries over the past two years.
Quite interestingly, one of my very last producer tastings with a winemaker / wine owner back in early March 2020, just before national covid lockdowns were instituted and international air travel suspended, was with Rosie Gunn, Andrew's wife. It's quite fair to assume that the more introverted Rosie would more than happily have stayed back at home on the farm in Elgin, however just before he was due to travel to Europe, Andrew had fallen off a ladder on the farm and broken several bones, rendering his 'travel credentials' temporarily out of order and thus thrusting Rosie into emergency backup marketing duties.
Andrew is of course not a foreigner to Europe and indeed Piedmont in Northern Italy, where he and Rosie own a small property together. And if there ever was a very fragmented, subdivided, complex network of villages and appellations within a region, Piedmont is the perfect example making even the intricacies of the North to South Burgundian appellations of the Côtes de Nuits and the Côtes de Beaune seem almost elementary in comparison. Piedmont is a complex moonscape of villages, hill tops and valleys that make up some of the most wonderfully famous regions like Barolo and Barbaresco. Complexity is certainly one of the regions calling cards and is not easily understood or interpreted within the context of wine styles and wine quality without one actually visiting and spending a certain amount of time in the region driving around and walking through the famous vineyard sites.
But is all this complexity absolutely necessary? Is it required to engage with the consumer on a more intricate level? Chatting with Andrew, it became clear that as an engineer, he is big fan of intricacy and when it came to his own home region of Elgin in the Cape, he was very keen to subdivide the region further into additional wards such as the Elgin Valley and the Elgin Highlands, where the Iona wine farm is located. In many ways, creating these layers of intricacy and complexity within an appellation or region is one of the best ways to facilitate greater engagement with consumers, particularly the more involved fine wine collectors, buyers and lest we forget, drinkers.
But it nevertheless remains one of the great conundrums of the wine world. How much complexity is required to engender a deeper, more beneficial level of engagement with consumers? This was of course a debate that raged for years amongst the producers of the greater Hemel-en-Aarde Valley in Walker Bay before they decided to subdivide the region into the Hemel-en-Aarde Valley, the Upper Hemel-en-Aarde Valley and the Hemel-en-Aarde Ridge. It has been several years now since these changes were put in place, but I think whoever was the driving force behind the original idea can feel fully vindicated as more and more producers within each of the three differentiated wards produce increasingly more individual and different expression of primarily Chardonnay and Pinot Noir.
While many of the wine regions of Europe may have been delineated decades, if not hundreds, of years ago, a similar debate about creating more intricacy and differentiation still surfaces in many of the continent's most famous wine growing areas. The most current debate that is still raging must surely be in Brunello di Montalcino in Tuscany, where certain enthusiast seem adamant that the small square that is the Brunello DOCG appellation, should be divided into four sub-zones in the north, east, south and west, to further help differentiate the styles of Rosso and Brunello di Montalcino coming out of wineries in these diverse and disparate areas. As an avid Brunello wine lover, a wine scholar and a highly engaged wine consumer, I think it's a fantastic idea.
These debates seem destined to rage on all around the world including increasingly in the Western Cape winelands, with proponents and opponents arguing the merits of more complexity versus more simplicity. But ultimately, all that one needs to understand is that layered and scaled levels of intricacy and complexity in the wine landscape merely need to be made available to consumers on an opt-in and opt-out basis and then they will decide how far and how deep they want to immerse themselves into any given wine journey. Why deny those keen to engage on a higher level… so long as no one forces others content to merely drink the stuff in order to register their full enjoyment on their own simple pleasure scale?
Greg Sherwood was born in Pretoria, South Africa, and as the son of a career diplomat, spent his first 21 years travelling the globe with his parents. With a Business Management and Marketing degree from Webster University, St. Louis, Missouri, USA, Sherwood began his working career as a commodity trader. In 2000, he decided to make more of a long-held interest in wine taking a position at Handford Wines in South Kensington, London and is today Senior Wine Buyer. He became a Master of Wine in 2007.
Like our content?
Show your support.
Subscribe