Greg Sherwood MW: The importance of connecting with the terroir
1
When I started my master of wine studies in 2003, I paid a lot of attention to the small details, the subtleties and the insider tips that previously successful candidates suggested would help me pass this most gruelling, multi-faceted examination. The task at hand was indeed daunting. Coming from a business background, I felt confident that I could master the broader business of wine issues and acquire a fairly solid handle on most contemporary wine issues. What scared me the most was not even the winemaking papers but the viticulture papers. While studying my three-year wine diploma, I had found the intricacies of planting, pruning, rootstocks and general viticulture quite a foreign, abstract subject as I had never really walked the vineyards with a pair of pruning secateurs in hand or with a picking lug box on my back. For me, this all remained very much theory in a textbook.
To master the viniculture and winemaking papers, I was invited to work as a cellar rat for a harvest in the cellar of David van Niekerk, owner and proprietor of the High Constantia winery. Working closely with his cellar master Roger, I found it easy to master the science of titrations, checking for RS, total sulphurs and other general lab work. Also, managing the various fermentations, punch downs and rackings was a lot more interesting than steam cleaning barrels or scrubbing tanks. But there was always an understanding that in the winery, you could make a poor wine from great grapes, but you could not make a great wine from poor grapes. Preserving the integrity of top-quality fruit was the order of the day and considering High Constantia was making one of the top Cap Classique sparkling wines in the country in the form of Clos Andre, attention to detail and cleanliness was paramount.
While at High Constantia, I did not unfortunately spend much time in the vineyards, with David's fruit sourced from a micro patchwork of contracted vineyards across Constantia. It was clear that I would need to do a lot more travelling and winery and vineyard visits before I could consider myself confident enough in the field of viticulture. I was fortunate enough to be working as a wine buyer in London then which afforded me countless opportunities to visit vineyards across the European continent as well as in the USA. You can read as many textbooks as you like, but there is no substitute for learning first hand by walking the vineyards, appreciating the aspect and terroir, smelling the garrigue and undergrowth and absorbing all the characteristics that shape the final wine that ends up on your dinner table.
So, after waiting four years for the next Cape Wine trade show to open its doors in Cape Town at the CTICC, it was all over in the blink of an eye. Dan Nicholl's recent piece here on Winemag.co.za aptly captures the sense of positivity, dynamism and optimism that prevailed over the build-up and passing three days of the wine trade fair. I regrettably missed the first Cape Wine in 2012 but have attended and greatly enjoyed every subsequent event in 2015, 2018 and now 2022. I can only imagine what it must be like for a new visitor from Sweden, USA, Singapore or Japan to attend this fantastic wine event for the first time. The experience must surely be very memorable and leave a tangible long lasting impression on visitors.
More importantly for me, once the show had ended, this time I did not race to the airport to shoot back to Europe but instead embarked on a series of planned vineyard visits across the Cape in some of the more isolated, off the beaten track areas that wine tourists and indeed wine trade professionals seldom if ever visit. Driving up the West Coast, we passed through Paarl and Wellington, then on to the Paardeberg, Riebeek Kasteel and the Kasteelberg in the Swartland, and carried on up to the Pieketberg and beyond. Our final destination was going to be the isolated semi-desert vineyards around Vredendal, Koekenaap and Strandfontein, over four hours north of Cape Town and only a mere 395km south of the Namibian border.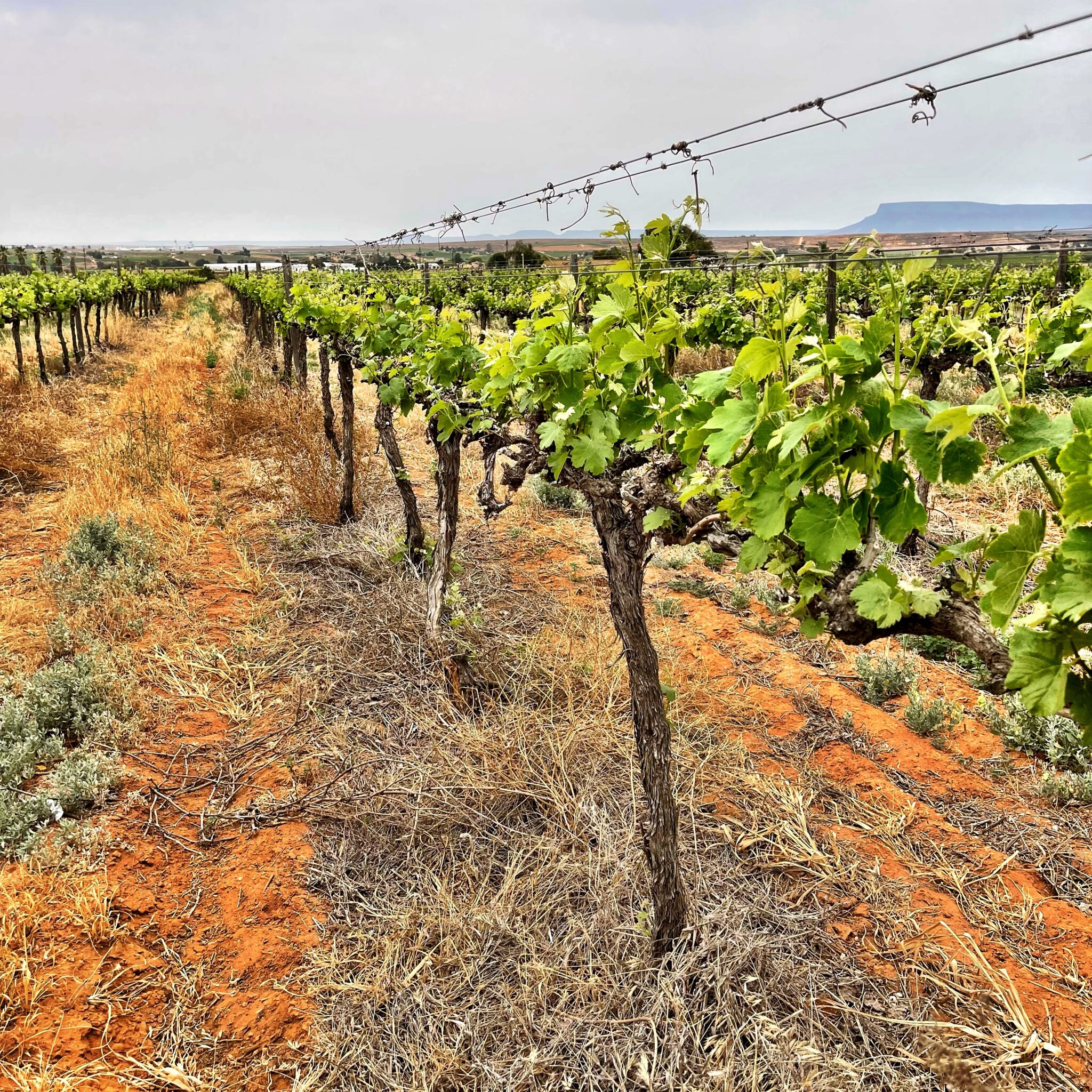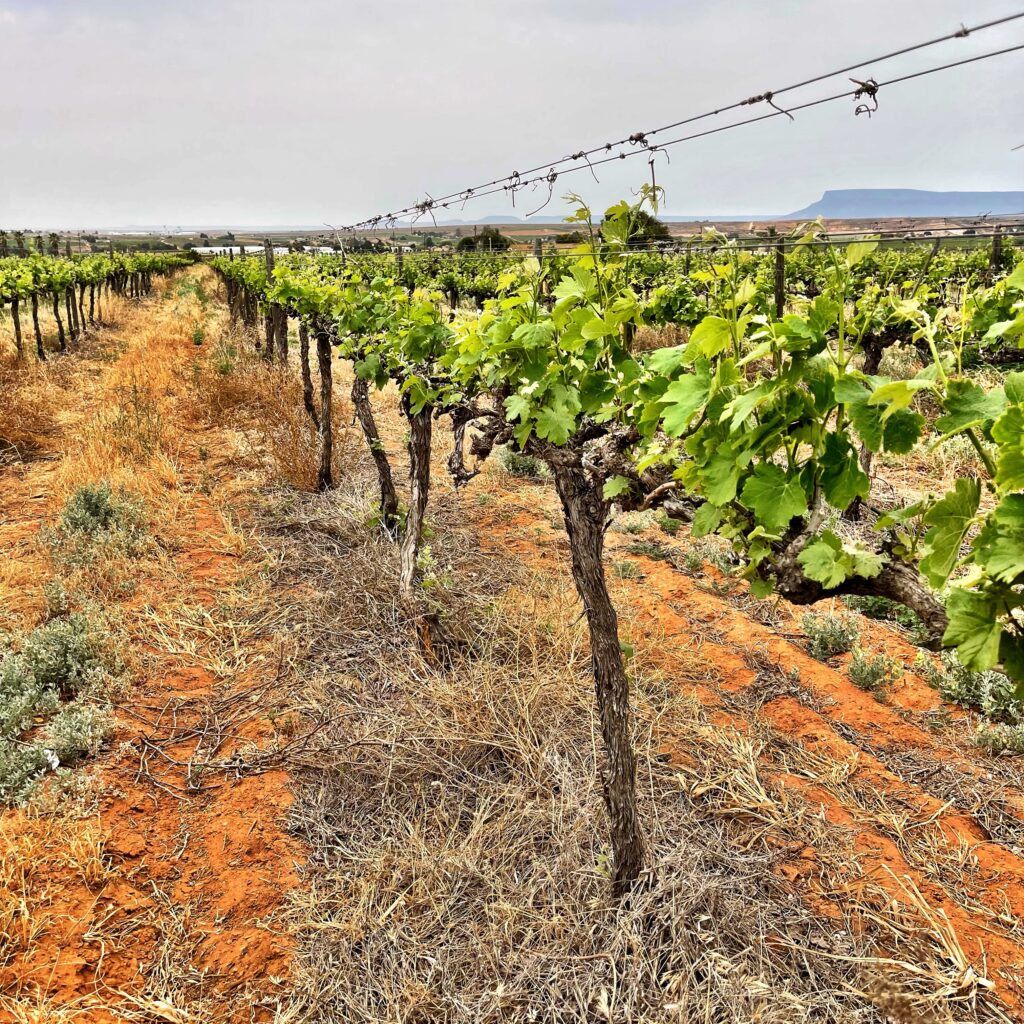 With so much attention in the South African and international wine trade focusing on the "new" and exciting old vine vineyard discoveries of Colombard, Palomino, Vermentino and Chenin Blanc around Vredendal, which are clearly yielding an incredibly individual and unmistakably saline, maritime expression of wine styles, walking the vineyards and understanding the terroir of these wines was a most rewarding experience for me. With incredibly orange sandy soils, you can certainly feel the influence of the Namib desert that lies further to the north, with the most incredible natural array of hardy ground cover and indigenous succulents growing between the vines. There is simply insufficient water to maintain traditional cover crops, thus leaving the soils loose and incredibly sandy.
Viticulture in this part of the world has its own slant. With irrigated vines growing in practically a desert, you wouldn't expect there to be much disease pressure. But with the moist salty sea fogs being sucked far inland and the misty skies often only clearing around midday, like parts of California, powdery and downy mildew can indeed be a problem that growers need to spray for. Rootstocks used here are mostly Ramsey, a complete departure from the traditional Richter 110 material used across most of the Cape South Coast. Also, for probably the first time I can remember, I had to listen to growers complain about nematodes in the soils, often brought in by flood or dripper irrigation if they weren't there before. The textbooks I studied for my master of wine were certainly being brought to life in a most fascinating and relevant manner.
While I was in and around the winelands, I was informed that a two-person tasting team from JamesSuckling.com would soon be in the Cape and producers were being invited to submit samples for their upcoming South Africa report. Many asked me if it was worth their while and of course some interesting discussions ensued. Quite a few of the producers had already recently received a high rating from one or both of Tim Atkin in his South Africa Report 2022 or from Neal Martin in his recent Vinous.com South Africa Review. Many wondered what was to be gained by risking a potentially lower score from a team that would assess the wines in a neutral Stellenbosch hotel. My advice was that if American or Asia was a market they are were trying to crack, it would probably be worth their while. Sample submission, as I understand, would be free, but accessing your scores would require you to subscribe to the publication.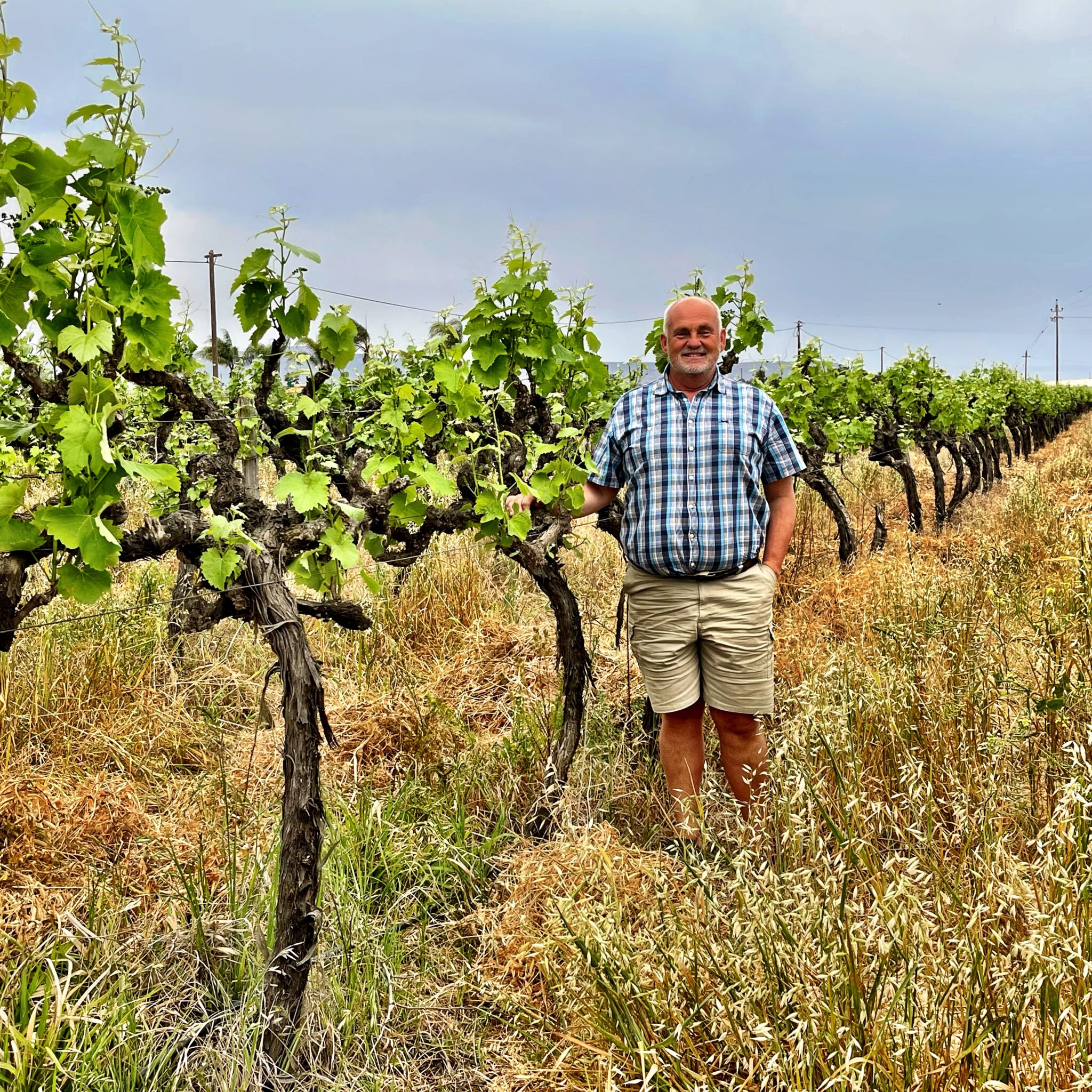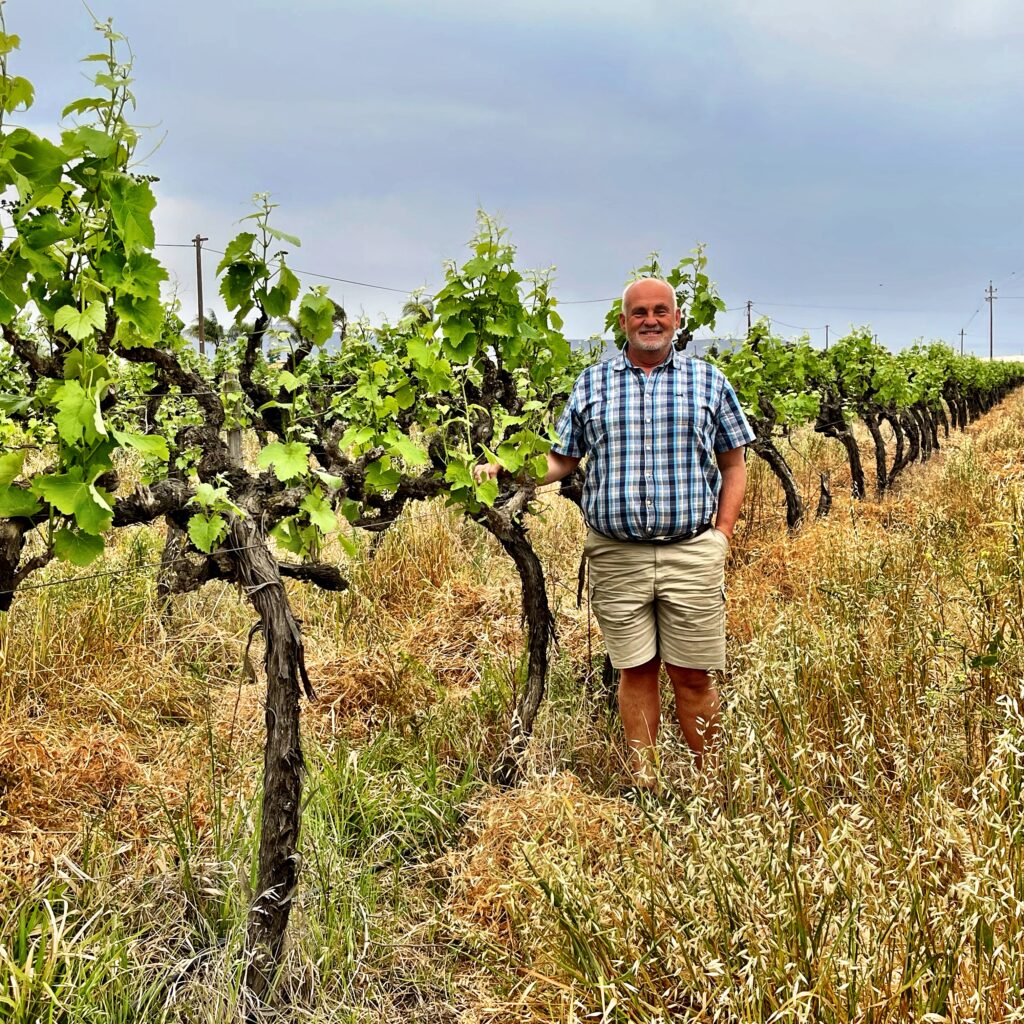 Following the scores of South African fine wines in the Wine Spectator, JamesSuckling.com and even RobertParker.com has for me, revealed a disconnect in scores between the reviewers that actually walk the vineyards, press the flesh and meet the winemakers in their vineyards and the reviewers that simply taste the wines in isolation in a hotel room in Cape Town or a tasting studio in New York. How could you possible put a salty, mineral, old vine Naudé Langpad Colombard into the correct quality context without understanding where the grapes come from and why the wine tastes the way it does? Similarly, how can you understand a taut, austere, mineral old vine Chenin Blanc like David and Nadia's single vineyard Plat'bos grown on decomposed granite soils if you have no understanding of the effect of the vineyard's terroir? I always say that if you understand the terroir the vines are grown on, you will better understand the wines that their grapes produce. For me, Cape Wine 2022 and my subsequent vineyard visits have further enriched my knowledge and understanding immeasurably.
Greg Sherwood was born in Pretoria, South Africa, and as the son of a career diplomat, spent his first 21 years travelling the globe with his parents. With a Business Management and Marketing degree from Webster University, St. Louis, Missouri, USA, Sherwood began his working career as a commodity trader. In 2000, he decided to make more of a long-held interest in wine taking a position at Handford Wines in South Kensington, London, working his way up to the position of Senior Wine Buyer. He became a Master of Wine in 2007.
Like our content?
Show your support.
Subscribe