Greg Sherwood MW: The subtle art of oxidation
6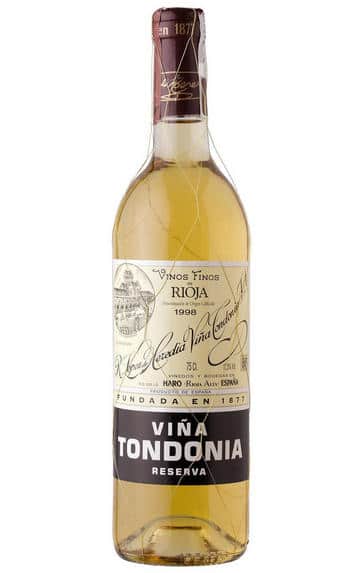 It is always around about this time of year that an assortmnet of Decanter magazine writers and lead tasters plus Decanter World Wine Awards regional panel chairs get asked to propose their three wines for the annual Decanter Wines of the Year list. I am very fortunate to be asked every year to submit my own three proposed wines that simply need to conform to a tried and tested formula of "representivity", covering 1 x classic (easily available in the retail sector), 1 x offbeat (an unusual grape, winemaking method, region, or unearthed gem – definitely NOT mainstream), and 1 x value (£25/€27/US$30 or under). I have just submitted my three suggested wines for 2021 and with any luck, they will all be tasted again in Decanter's own blind tastings and all crack the nod for the year's final wine selection.
Tasting thousands of wines through the year, I have over the past few years taken the decision to submit three South African wines as my choices even though I am of course at liberty to select any three wines I have encountered from around the world. But having been the Decanter World Wine Awards South African panel chair for 2020 and 2021 and a regular taster and contributor for the magazine, mostly nowadays on South African wine selections, made it just seem more appropriate to stick to a category I am perhaps better known for. I wish my three candidate producers the best of luck and hope that their wines shine as brightly as they did when I first encountered them myself. While I cannot mention this year's selections by name, it did remind me of the wonderful trio of wines I proposed last year, all of which made the final Decanter Wines of the Year list. Those wines included the phenomenal MR de Compostella 2017 Cape Bordeaux Blend, a strong 98/100 pointer in my book, the esoteric Cape Winemakers Guild Leeu Passant Radicales Libres 2015 and the delicious Naudé Concrete Egg Chenin Blanc 2018 from the Swartland.
But it was the Leeu Passant Radicales Libres 2015 that sparked a lot of debate in particular. Made from 100% Chardonnay from grapes sourced in the Barrydale Valley in the Klein Karoo which were grown on Bokkeveld Shale soils on the Tradouw-Joubert estate, the wine was aged in the Leeu Passant cellars in Franschhoek and subjected to a long elevage in barrels for five years without any topping up in the oxidative winemaking style that might be termed "Jura meets Tondonia Blanco Rioja". Being very close friends of Maria-Jose Lopez de Heredia, Andrea and Chris Mullineux have long lived in awe of these iconic oxidative whites produced at this famous Rioja estate in Haro and with Andrea's global work together with Maria-Jose for "Woman in Wine", her CWG expression has certainly become an open homage to Maria-Jose and the historic wines of Vina Tondonia.
However, at a recent wine trade lunch, the table got talking about premoxed white Burgundy and what a pain it was in every fine wine drinker's life. A friend had recently opened about six or seven prematurely oxidised (premoxed) bottles of Comtes Lafon Meursault 1er Cru Les Charmes 2005 out of a case of 12 bottles and vowed never to buy another bottle of white Burgundy again let alone Comtes Lafon. While it is unfair to single out any one grower specifically for the wine pox, it is fair to say that Dominique Lafon's whites have historically been one of the worst offenders for premox since 1996 along with a broad array of Domaine Leflaive whites from 1996 to 2012 when the problem was first identified and highlighted in the mainstream wine media.
The really interesting point of my lunchtime wine trade chat was that the friend in question is also a very big lover of traditional styles of oxidised white Rioja wines as produced so expertly by Lopez de Heredia and also Marques de Murrieta Castillo Ygay. But the subject gets a lot more complicated than that! Personally, I remember taking a bottle of expensive Chevalier Montrachet Grand Cru 1999 white from a top grower to a blind tasting lunch and everyone thinking it was a top white Rioja with an amazingly fresh acidity, nuanced caramelised oak notes, sweet lemon butter complexity and a pithy, honied sherry-styled finish. Only the problem was that the wine in question was in fact an expensive premoxed white Burgundy that should have been pale in colour, rapier fresh and taut with intense mineral lemon and lime tension and a clean stony finish.
So, if a wine is eminently drinkable and meant to taste oxidised, a la Tondonia, Jura and Leeu Passant Radicales Libres, that's all absolutely fine. But if it is NOT meant to taste oxidised, despite being delicious, it gets tipped out into the spittoon and derided as 'another poxed white Burgundy' with the person who brought the bottle going through a white knuckle stress dance with the obligatory shoulder shrugging and eye rolling. It is perhaps this shaming exercise that made me suggest, in jest, that certain Burgundy producers should maybe diversify and establish a culture of solera wines that are fresh, zesty and saline but primarily oxidative in character in the Tondonia style. Yes, you heard it here first… oxidative NV white Burgundies! If that doesn't get the quirky sommeliers excited for food and wine matching, nothing will!
Greg Sherwood was born in Pretoria, South Africa, and as the son of a career diplomat, spent his first 21 years travelling the globe with his parents. With a Business Management and Marketing degree from Webster University, St. Louis, Missouri, USA, Sherwood began his working career as a commodity trader. In 2000, he decided to make more of a long-held interest in wine taking a position at Handford Wines in South Kensington, London and is today Senior Wine Buyer. He became a Master of Wine in 2007.
Help us out. If you'd like to show a little love for independent media, we'd greatly appreciate it. To make a financial contribution, click here. Invoice available upon request – contact info@winemag.co.za
Like our content?
Show your support.
Subscribe