Greg Sherwood MW: The Ultimate Wine Producer Challenge – Mastering the Multiple Routes to Market
Oh, to be a wine producer! While it may seem like the ultimate dream industry, it is also undoubtedly one of the toughest commercial endeavours out there. Yes, I can hear the peanut gallery hissing already. But just picture it… you spend your entire life dreaming of making the best wine in commercially viable quantities large enough to make the economies of scale work, you build the brand and get the story out there to the trade and consumers and then hope and trust that this will be enough to sell the fruits of your labours.
Well, I say labours because if you have got this far as a producer, you have evidently already managed to conquer labour issues, government red tape, certification jam-logs and then more government bureaucracy not to mention sticky commercial bank managers and high-interest rates on borrowed capital to cover immediate cash flow issues and working capital. Yet all that producers want is the true blue opportunity to create a unique product and have a free and unhindered opportunity to bring their product to a thirsty international market.
Ahhh, if only it was all that simple. Negotiating the confused maze of routes to market eventually becomes every wine producer's final nemesis. But surely it was never meant to be this difficult? The wine consuming market globally, after all, is a dynamic, growing and expanding sector. It has never been more open and liberated with wine consumption never more culturally popular and socially respected and admired by an ever-growing segment of the adult drinking population around the world. True. But then again, consumers are not the ultimate gatekeepers in the industry, they are the final destination.
For all South African producers, one of the biggest challenges used to lie in balancing home demand versus export demand. After all, which producer wouldn't prefer to sell the bulk of their wines predominantly to their local consumers from cellar door right on their doorstep? The margin is great, the ease of logistics is a doddle and the customers basically come to you when you have the tourists industry that the Cape normally has. But these are not normal times, and nor shall they be for a very, very long time to come, unfortunately.
Before Covid-19 hit South Africa and the Cape, it is probably fair to say that the local home market had become a somewhat overtraded, ultra-competitive playing ground for wine producers for quite a long time. Today still, the competition is fierce and when you add the local market resistance to spending more than R80 to R120 rand per bottle on wine, you start to realise that all is not so rosy. Whether you attribute this to the unyielding, difficult prevailing economic conditions or just to spoilt, tight-fisted local consumers, who know the next deal may just be around the corner, well, who knows? I suspect in recent years, for Joe Bloggs in the street, the curtailing of disposable income in tightening economic times has seen his local market spend become very tough and as a result, a very mercenary market has become ingrained.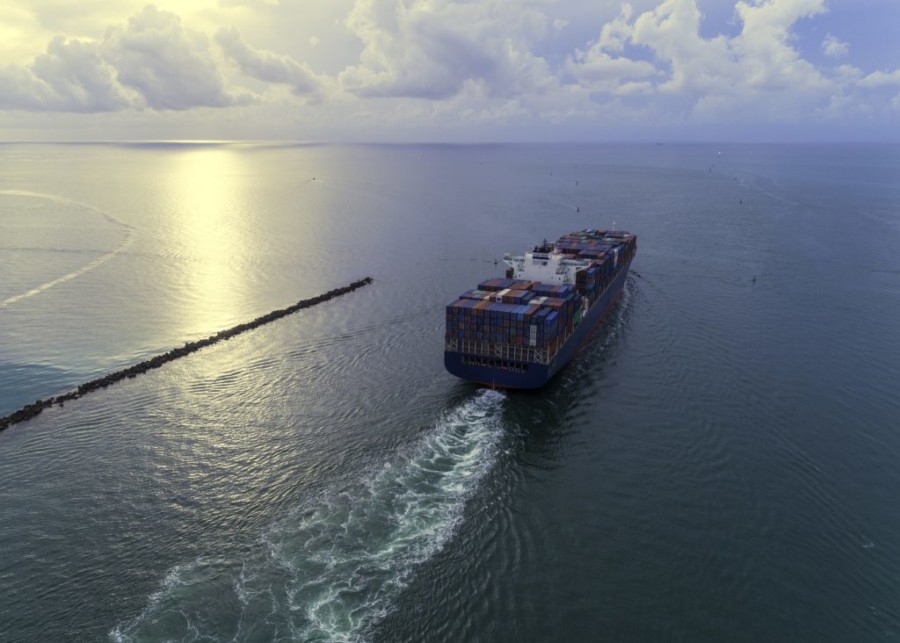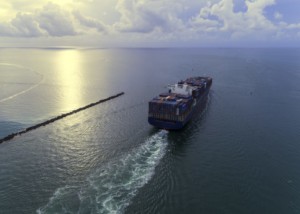 But the export angle always hangs in every producer's rearview mirror, not as particularly low lying fruit per se – at a distance, perspective and perception are often blurred. The prospect of producing a large, profitable brand in South Africa now without exporting has become an almost impossibility. This is finally where the realities of understanding the challenges of potential routes to market really start to kick in for wineries, whatever their size.
For the last twenty years, while I have been buying and selling wine in London, I have seen multiple changes to the wine buying landscape. One of the more notable problems has been the ongoing constriction of the marketplace characterised by a massive narrowing in the opportunities for global wine producers to get their products to market and presented in front of end-consumers. Already long pre-Covid times, the demise of the high street retail proposition (think Oddbins, Victoria Wines, Bottoms Up, Wine Rack, Spirited Wines, Nicolas, etc.) had lead to a genuinely stark face-off between independent merchants and ultimately the convenience sector of the multiple grocer supermarkets. With South African producers being predominantly higher quality, smaller production wineries at higher price points, finding suitable product positioning in the UK market after the implosion of the high street has been very, very difficult indeed.
One only needs to look at a successful brand like the Stellenrust Unwooded Chenin Blanc 2019 which very recently placed in the top 10 of the Prescient Chenin Blanc Report as convened by this site to see the evident challenges at hand. This 240 000 bottle brand is undoubtedly a massive success for the winery, but with a R68 cellar door price, this equates to an equivalent retail price of circa £3.10 per bottle compared to a more likely retail price point of around £9.99 per bottle in the UK. Yes sure, you need to add £5 per dozen to cover shipping and road, handling and distribution costs before you even contemplate an importers margins. So very quickly, you can see how an eminently affordable wine can quickly reach an awkward price point more suitable for independent merchants or specialist wine retailers. However, considering the production capacity, this suddenly becomes a difficult proposition sell in the indie sector. This type of brands yearns for a supermarket with the quality range of Waitrose (think Woolworths in SA) but by following this route, you would immediately negate the majority of the indie sector as well.
More nuanced pricing and positioning has made the segmenting of the market in the UK a very awkward and confusing supply proposition for wineries. At a certain point in time, the producer will need to nail their colours to the mast and dedicate themselves to the long-term development of their brand in the indie sector like wineries such as Simonsig, or else, they are going to have to sell their soul somewhat and commit to the UK supermarket trade where very few producers ever look like making a profit over the longer term.
The financial crash started the ball rolling and the Coronavirus pandemic has been the final nail in the coffin for many of South Africa's UK importers who relied so heavily on sales in the now almost non-existent on-trade and wholesale sectors. For at least a realistic 12 more months from now, retail (primarily supermarket and indie retailers) are going to be the sectors that retain their own employees and sustain the majority of imported wines from South Africa as the post-Covid economic tsunami hits the economy. It's time for South Africa's producers to think dynamically and commit to a more nuanced business modus operandi. Wineries can clearly not be all things to all people making a clear and calculated approach the order of the day.
As an eternal optimist, I can easily envisage that those producers that act quickly, intelligently and decisively now, will be the ones enjoying ongoing export sales success in the UK market in 6 to 12 months time. To carry on as usual is tantamount to sailing your canoe directly into the heart of the economic whirlpool. Embrace change, double down on quality and commit to bringing the more nuanced story of your wines to the market place, while at all times respecting the segment channel you are selling in. Consumers want South African wines and this is the perfect opportunity for many larger brands to perhaps change course and realise their distribution potential in the independent trade.
Greg Sherwood was born in Pretoria, South Africa, and as the son of a career diplomat, spent his first 21 years travelling the globe with his parents. With a Business Management and Marketing degree from Webster University, St. Louis, Missouri, USA, Sherwood began his working career as a commodity trader. In 2000, he decided to make more of a long-held interest in wine taking a position at Handford Wines in South Kensington, London and is today Senior Wine Buyer. He became a Master of Wine in 2007.
Attention: Articles like this take time and effort to create. We need your support to make our work possible. To make a financial contribution, click here. Invoice available upon request – contact info@winemag.co.za
Like our content?
Show your support.
Subscribe