Jamie Goode: Does South Africa need a signature grape variety?
2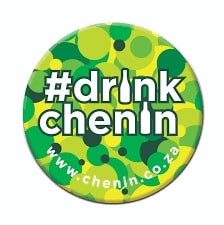 A perennial question for wine producing countries is this: how do you market yourself to the outside world? And is a signature grape variety a good thing in this regard?
To answer this question – indeed, to answer just about any question in wine – we need first to ask, which segment of the market are we talking about? At the fine wine end, customers are often – but not always – better able to deal with complicated messages, and there's probably less of a need to strive for the simple marketing hook that a grape variety provides. But as we delve down to the commodity end of the market, where consumers need a short, simple and powerful message, then the need increases.
One of the great examples of signature varieties is the New Zealand story. New Zealand was a minor wine-producing country making decidedly patchy wines for local consumption when the first vines were planted in Marlborough in 1973. Two years later, some Sauvignon Blanc was planted, and the first wines turned out to be striking. In the mid-1980s the wider world caught on to the remarkable Marlborough style of Sauvignon Blanc, and before too long the region exploded, growing to its current size of almost 30 000 hectares. Now New Zealand owns Sauvignon Blanc, and this variety has established the country as a serious winemaking nation. Yes, New Zealand also makes some stunning Chardonnay and Pinot Noir, but it is Sauvignon that has got it a place at the table of the world of wine. And the marketing message has been kept clean and simple. New Zealand makes great Sauvignon Blanc is all that most consumers need to know. The geeks will find the rest.
Other countries are exploring this issue. In Canada, the Okanagan Valley has struggled to pinpoint a single variety, partly because of its climatic diversity that means that it can grow both Pinot Noir and Cabernet Sauvignon, and get them to appropriate levels of ripeness at different ends of the Valley. In Niagara, Chardonnay has been used to promote the region, but one issue is that there are a lot of countries and regions that make good Chardonnay. Australia is a big wine producing country with diverse climatic zones, but Shiraz is a sort of signature red variety that has had some success in the market.
What of South Africa? The obvious choice as a white signature variety is Chenin Blanc. For a start, there's a lot of it, and it covers all segments of the market. Perhaps one of the challenges is that it's so malleable, able to make wines in a range of styles. For regular non-involved consumers, though, Chenin is stylistically reasonably consistent and reliable: at lower price points it is fruit driven and usually unoaked, with freshness and vitality, at a good price. Another advantage of Chenin is that no one else is really doing it. Of course, the Loire, its home, makes quite a bit, but not much of it has Chenin on the label. It makes sense to promote South African Chenin as this is a good, strong brand proposition, and there are relatively few bad Chenins so the risk of consumers being put off by a bad encounter are low.
For reds, it's more complicated. Pinotage is uniquely South African, and there are some very good ones. But for a signature variety, it's a little problematic, as there are still lots of inexpensive Pinotages on the market that are, so to speak, rather an acquired taste. Shiraz is doing well, but it may be too international – lots of people are making it and doing a good job with it.
I'll make a slightly controversial suggestion. As a partner for Chenin, what about Cinsault? No one makes Cinasults as good as those that come from South Africa. It's naturally adapted to the warm climates of many of the wine regions in the Cape, and in terms of sustainability it makes sense because it can be dry grown as bush vines with limited external inputs. It has an important historical role in South Africa's wine landscape, too. The only potential hitch is that there isn't as much planted as there used to be, but perhaps this could change? The wines certainly work, from cheap glou glous to more serious examples, and it's a brilliant blending component. South Africa could own Cinsault in the way that it owns Chenin.
But then there is the issue of signature expressions for individual varieties, which is a slightly different but overlapping discussion. Regional promotion is definitely helped by having signature varieties. For Hemel-en-Aarde, it's Pinot Noir. For Elgin, it's Chardonnay. For the Swartland, old vine Chenin. For other regions, it is a little trickier to pick just one variety, but it can be a successful strategy that works to help domestic sales but also resonates with export markets.
So, to conclude. Yes, I think it's worth working to establish signature varieties for South Africa, although in saying this I'm not underestimating the challenges in getting people to agree on which ones. But it could be worth it in the long run.
Jamie Goode is a London-based wine writer, lecturer, wine judge and book author. With a PhD in plant biology, he worked as a science editor, before starting wineanorak.com, one of the world's most popular wine websites.
Help us out. If you'd like to show a little love for independent media, we'd greatly appreciate it. To make a financial contribution, click here. Invoice available upon request – contact info@winemag.co.za
Like our content?
Show your support.
Subscribe