Jamie Goode: Does wine criticism have enough heretics?
3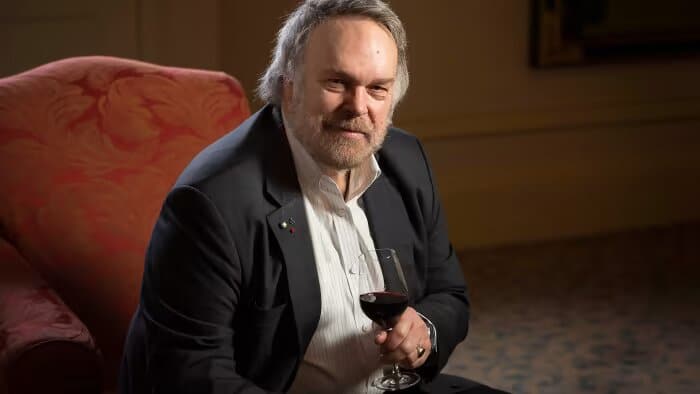 Wine is a complicated category with many thousands of wineries making tens of thousands of wines a year. Or is it hundreds of thousands? It's a lot, whatever. The profusion of styles and quality levels is confusing even to experts, and add into the mix vintage variation, and the need for some sort of purchase guidance becomes acute.
At one level of the market, however, wine is more-or-less a commodity. Do you want red, white or rosé? You don't want nasty wine, but these days the chief sin of most wines is that they are neutral or boring, and they are rarely nasty. Light red or heavy red? Bright fruity white, or richer and oaky? Do you want your wine dry or off-dry? Then we are sorted.
Customers might learn some brand names and then stick with a few favourites. In a restaurant they might go with the house wine. Or the second cheapest wine. It is only when someone has a bit more of an interest that they are likely to seek guidance from critics or competitions.
The modern era of wine criticism began in the 1980s with the emergence of Robert Parker. I remember buying his wine buyer's guide in the early 1990s as I made my first faltering steps into wine appreciation. In those days, his ratings covered quite a spread of scores. Anything more than 90 was potentially pretty serious. He also appended each score with a letter indicating a price from cheap (A) to expensive (F), with FFF designating a super-pricey wine. And this is in an era where wine prices at the top end weren't as bonkers as they are today.
An 86 A from Parker would be something worth picking up for me as someone on a budget. Remember, this is a time when, for example, Penfolds Bin 389 was £11.99 and Penfolds Grange was £35. For guidance, Grange is now retailing at £670 and Bin 389 is £71. And at that time Lindemans Bin 65 Chardonnay was £4.99, and today I can find it for £6 online. The rich have got richer.
The late 1990s saw the emergence of Parker competitors. First, the Wine Advocate (his publication) took on new reviewers to keep up with the expanding world of wine. The Wine Spectator, a major US magazine, had critics issuing their own ratings, and later one of its own, James Suckling, went out on his own. Independent critics emerged; Parker retired. Now there are a bunch of wine critic publications, and no single voice dominates in the way that Parker's did.
Recently, though, we have seen point scores become less useful for one reason in particular: score escalation.
Back in Parker's day, for anything interesting we were already dealing with a compressed scale of say 15 points, from 85-100. Now the range is even further narrowed. There's a simple human reason for this: competition. Critics have become less focused solely on consumers, but now have an eye on each other and the trade. They provide something useful: third-party endorsement. Often, they have considerable tasting experience and have tasted broadly. So what they offer to producers is of use, so why shouldn't producers pay towards their work?
Parker's original model was to be fully independent from the trade, selling his verdicts to consumers through subscriptions to his newsletter. Wineries and retailers would in turn use positive ratings to sell wine.
But as the critic publications employed extra reviewers and costs went up, they began to look to make some money from wineries who were benefiting from their services. The wineries now often have to pay to use scores through pro subscriptions and buying stickers. And they also pay to show their wines at consumer and trade events run by the critic publications and magazines. The focus of the critics was initially consumers; now it is largely the trade who for some publications pay more than subscribing consumers do.
And the critic publications and magazines rating wine are now in fierce competition. They rely on wineries and retailers to cite their reviews as a form of marketing. They want to be the ones quoted on the shelf-talker, in the releases, or as the sticker on the bottle. I don't doubt the integrity of any of the wine critics out there, but as humans our judgement can be swayed unconsciously by other factors, and the pressure to score more highly is subtle but pervasive. Scores have certainly risen in recent years across the board.
Has wine quality got better? Yes, but not to the extent, in my opinion, that could explain the rise in scores. It's really getting a bit silly. Soon, serious wine will be scored on a 3-point scale: 98, 99 or 100!
I find this frustrating, because I score wine too. But if I were to use a properly useful scale, producers will be upset because they simply won't understand an 88-point scale for a wine I liked very much. So I'm forced into the same silly elevated space where a sub-90-point score is akin to a critical pasting.
There are very few critical voices left, and almost no heretics. It would be refreshing to have proper wine criticism back. When I began drinking wine, the internet was just emerging. In the mid-1990s I started hanging out on wine bulletin boards, where there would be a mixture of novices like me, plus some collectors, plus some trade folk. The discussion was rich, but above all it was very honest. People with good knowledge were buying wines, and thus felt free to say what they really thought. They had incisive commentary which many wine journalists lacked. The journalists were generalists, were taking trips, were generally less critical. The collectors said what they really thought, and there were some properly contrarian views.
I'd like to see more of this from the critics. There's currently a dull uniformity in many critical views brought about by the score escalation that has brought everyone into more-or-less the same range. The challenge is, of course, that if you are well known you have a responsibility not to damage someone's business by a false negative review. If you pan a wine, and you've got it wrong, you can create an injustice. But on the other side of things, too many false positives – high ratings for mediocre wines – are going to make you useless as a critic. It is a big challenge.
Jamie Goode is a London-based wine writer, lecturer, wine judge and book author. With a PhD in plant biology, he worked as a science editor, before starting wineanorak.com, one of the world's most popular wine websites.
Like our content?
Show your support.
Subscribe