Jamie Goode: Making peace with Pinotage
9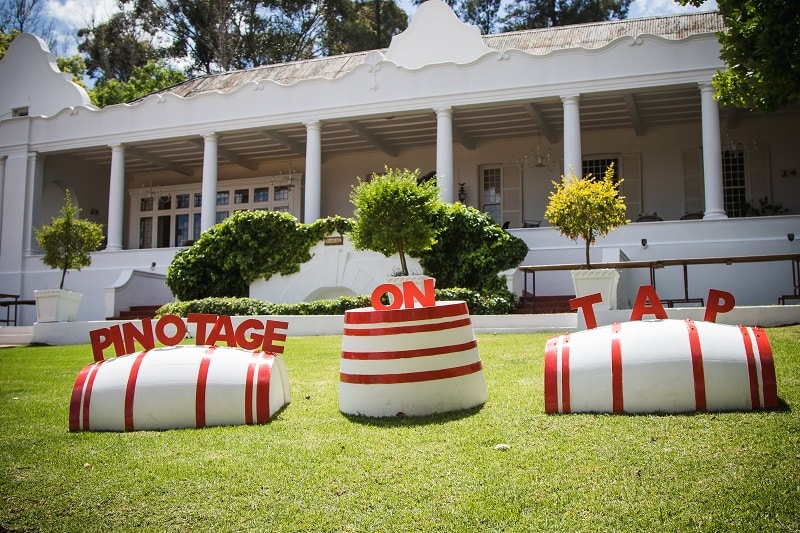 It's great to be doing a new column for winemag.co.za. So how should I kick this off? I asked editor Christian Eedes for a steer. His response? '1 June is the release of our second annual Pinotage Report,' he said. "It would be great to get your thoughts on this always controversial variety. A vain pursuit? Unrealized potential? Better than most people give it credit for?" It took me about five seconds to agree that this is actually a great idea.
The real problem with Pinotage is that we are made to take a polarised position on it. So often, we are asked: are you for it or against it? A Pinotage fan or a Pinotage hater? But what exactly is it that I'm supposed to have a position on? I'm not really sure that there is such a thing as a typical Pinotage.
Pinotage is a commercial success story. According to the latest SAWIS statistics, the 6 637 hectares planted puts it 7th in the league of grape varieties, sandwiched between Chardonnay in sixth and Merlot in eighth. 161 hectares of Pinotage were planted in 2020. If it was truly problematic, there wouldn't be so much of it. Some people really like it, and there's something about this variety that resonates with a subset of consumers.
But if we are to make sense of the mess that is a wine trade discussion of Pinotage, we need to do a few things. The first is to group Pinotage into styles. The second is to segment the marketplace: what works for one set of consumers fails to interest another. And then we need to ask the question: where Pinotage goes wrong, is this because of a characteristic intrinsic to the grape variety?
I'll begin with the last question first. Anyone who has tasted a lot of Pinotage over the last 20 years will have come across quite a lot of dodgy wines. Of course, this is true of many varieties, but there's an actively unpleasant character that is associated with Pinotage. It's hard to describe, but it's a sort of sweet and sour character, together with a certain bitterness, green herbal notes and sometimes a hint of acetone. There are some theories as to what is to blame. First, it's a variety where there's often heterogeneous ripeness in the same bunch. All varieties have a bit of this, but Pinotage seems to suffer excessively from it under some viticultural regimes. Then there's the association of Pinotage with acrolein: this is a compound indirectly produced by some lactic acid bacteria that associates with polyphenols and then confers bitterness to a wine. For some reason, Pinotage seems to have more of this.
One response by winemakers has been to try to get rid of the green characters by picking later, and then adding structure and masking any negative qualities with new oak. The result is the blockbuster Pinotage, packed with ripe fruit, dark in colour, and bolstered by spicy oak. These often dominate Pinotage classes in competitions, but I have a suspicion that they are yesterday's wines.
Then we have the infamous coffee Pinotages. The recipe for these wines was devised by Bertus Fourie (mokinkered "Starbucks Fourie") when he was working at Diemersfontein, and he took it with him when he moved to KWV, and now makes the Barista Pinotage. It involves using specific yeast strains that produce high levels of fufurylthiols (volatile sulfur compounds) when fermentation is done in the presence of new oak (usually staves or chips). The coffee-like aromas that result only come from Pinotage, which seems especially gifted in this regard. I've no problem with a product like this, which resonates strongly with some consumers.
But Pinotage really seems to work well when it is handled gently and made into elegant, Pinot Noir-like wines. Think of David and Nadia's excellent example, or Scions of Sinai 'Feniks' Pinotage. These are excellent wines: made from grapes picked at the right time, infused rather than extracted, and no new oak insight. Ethereal and fine. This has to be the future for this variety.
But then we need to segment the market. The ethereal, elegant style is Pinotage's future for the fine wine segment. Lighter, fresher styles might work well in other segments, but there are also consumers who want a bit more flavor, and there are consumers who think that coffee Pinotage is amazing.
For many people, the flavor of the wine is one element, and as in the wine trade we can be guilty of fussing too much over the taste of the wine – it's just one factor in a normal person's enjoyment of wine, along with the consumption occasion, the packaging, and any emotional associations they have with the producer, variety or region. I taste a lot of Pinotages in my roles as a wine judge and a newspaper columnist, and cheap Pinotage is usually quite good these days. We are no longer in the era where you'd taste a Pinotage and immediately know it was a Pinotage for all the wrong reasons.
In conclusion, Pinotage isn't the easiest grape to work with, but it's a commercial success. Stylistically it varies, and for the fine wine segment, the lighter, less extracted, more Pinot-Noir-like direction seems the obvious way forward. Most of the top producers in South Africa leave it well alone, but the success a few have had might make some of them want to reconsider. And my position? If I was offered a wine given no other information than the grape variety, I'd avoid it, but this doesn't make me a Pinotage hater.
Jamie Goode is a London-based wine writer, lecturer, wine judge and book author. With a PhD in plant biology, he worked as a science editor, before starting wineanorak.com, one of the world's most popular wine websites.
Like our content?
Show your support.
Subscribe