Jamie Goode: Recalling the "burnt rubber" controversy – what was the cause?
6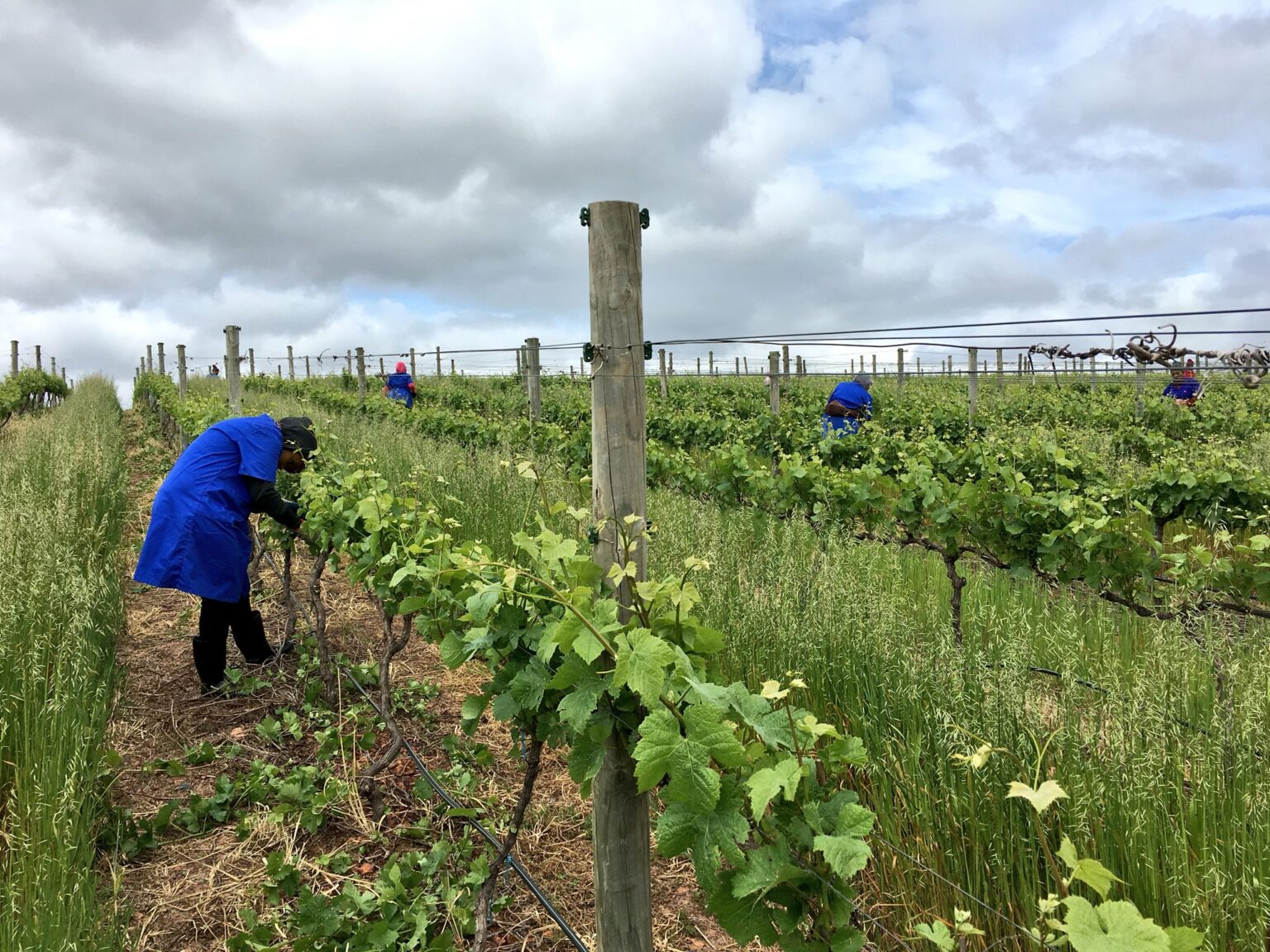 In October 2008, a most unusual wine event took place in London. It involved some of South Africa's top winemakers, and also many of the UK's leading press. It was tense. It was a bit weird. But it was fascinating.
Back then, some 12 years ago, things were very different for South African wines in the UK. Compared to now, when many of the top wine journalists are advocates of the exciting wines coming from the Western Cape, the scene then was decidedly sceptical, at least with many of the national newspaper columnists at the time.
What was the issue? There was a distinctive taste that was exhibited by many South African red wines that marked them out as South African. This was an actual thing: I remember it at the time, and I was pro-South African wine. Jane McQuitty, the influential wine critic of The Times, was particularly vocal about it. Tim Atkin, who is now one of the strongest advocates of Cape Wines, was also outspoken on the issue. "The characters that I and most UK wine writers dislike so strongly in certain Cape reds seem to be enjoyed by many of our colleagues in South Africa," he wrote in The Observer newspaper at the time, noting that at a recent tasting of 70 South African reds he'd found the character in a third of the wines. "Is it a case of what Australians call "cellar palate", where a winemaker gets so used to tasting his own creations that he becomes blind to their limitations? Or is it just a difference of taste?"
Marketing body WOSA showed some initiative, and rather than deflect attention away from the issue, WOSA UK's Jo Wehring helped pull together an event to discuss it, with help from Richard Kelley, an importer with strong ties to South Africa. The event was called "The Great Cape Wine Debate". It involved a group of UK journalists and a select band of South African winemakers to discuss several current topics, focusing in particular on the "Burnt Rubber" issue. Kelley gathered together a star list of winemakers.
Marc Kent (Boekenhoutskloof)
Roelf & Michelle du Preez (Bon Cap)
Gottfried Mocke (Cape Chamonix)
Bruce Jack (Constellation)
Chris Williams (Meerlust/The Foundry)
Niels Verburg (Luddite)
Carl van der Merwe (Quoin Rock)
Eben Sadie (Sadie Family Wines)
Callie Louw (TMV)
Mike Ratcliffe (Warwick and Vilafonté)
Wehring had already got together a group of these critical journalists and presented them with a number of South African reds (as well as a few ringers) blind. They reached more-or-less a consensus on which reds showed the burnt rubber character, and these were sent to wine science researchers in South Africa for analysis to see if any offending characters could be identified. The goal was to then analyse the offending wines and try to identify chemical markers of this characteristic, with a view to eliminating it.
The London tasting was slightly odd, in that the group convened represented some of South Africa's top winemaking talent. We tasted their wines, and none showed any hints of burnt rubber. And the samples that had already been sent back to the wine scientists in the Cape for analysis that had shown signs of this trait, but they didn't yield any useful clues as to what was causing it. So all this work was somewhat in vain, other than to get people together to speculate as to the cause.
One suspicion was that the character was a result of the wine fault known as reduction. The idea is that if ferments are done and then the wine is stored in large tanks with little access to oxygen, volatile sulfur compounds such as hydrogen sulfide, disulfides and mercaptans can develop that give the wine a rubbery, dirty edge. Another suggestion was that vines that are suffering from virus can struggle to finish ripening red grapes such that affected vineyards might produce wines that have over-ripe components as well as under-ripeness side by side.
I'd forgotten about the whole burnt rubber episode. I taste a lot of wines every year. Many are fancy high-end wines, but I also have a newspaper column for which I'm regularly tasting through supermarket wines, and I'm co-chair for the International Wine Challenge, so in that capacity I'm exposed to wines across all price points. I don't think I've used the "burnt rubber" descriptor for many years. But the issue raised its head again when I visited Chris Mullineux in the Swartland in November 2019, and he came up with the most convincing explanation for it that I've heard. "We have two fundamental principles," he explained. "We don't work with any vineyards affected by virus, and we don't work with any vineyards with tar poles. There two types of trellising pole in South Africa. The ones we use in our vineyard are called Tanapoles, and they are slightly green when they are young. The old school way is they dipped the poles in tar, and we think this gives an aromatic flavour. In my opinion that is the "South African" taste." He adds, "obviously, there are many opinions."
"We had a bush vine Syrah vineyard that was super-vigorous, so we decided to trellis it. It was a 20 year old vineyard. We bought the poles and planted the vineyard. The next vintage the wine suddenly had the most hectic South African character, and it had never been there before. We thought it might be the barrels or something. But that winter we were in the vineyard pruning and it was a warm winter's day. Andrea said, what's that smell? I smell that flavour that was in the wine. We realized that it was the poles."
It would be interesting if, indeed, the explanation for "South African" burnt rubber character in red wines turned out to be the way that trellising poles used to be treated.
Jamie Goode is a London-based wine writer, lecturer, wine judge and book author. With a PhD in plant biology, he worked as a science editor, before starting wineanorak.com, one of the world's most popular wine websites.
Help us out. If you'd like to show a little love for independent media, we'd greatly appreciate it. To make a financial contribution, click here. Invoice available upon request – contact info@winemag.co.za
Like our content?
Show your support.
Subscribe