Joanne Gibson: On the rising wine culture in China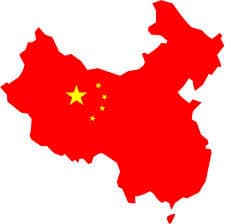 After a break from wine over the festive season (apart from drinking copious amounts of it, that is), I've been catching up on some wine trade reading this week.
Aware that Chinese electronics entrepreneur William Wu had bought a 51% share in Swartland Winery shortly before Christmas, and of wine producers' growing obsession with the Chinese market generally, I was interested in an article by Danish wine consultant Holger Volsing in the latest issue of Gilbert & Gallard (a Paris-based wine magazine to which I occasionally contribute).
After attending the sixth annual Best Chinese Sommelier Competition in Shanghai, won by Tansy Zhao of the Shanghai Pudong Mandarin Oriental Hotel, Volsing noted that the real winner was the improvement of wine culture in China, which he likened to "a slow-motion tsunami heading from West to East across this huge country".
Most fascinating, to me anyway, was his description of a Chinese "language code" for wine that has been "invented in record time to keep pace with the speed at which bottles transit through customs officer's hands". Not only do Chinese sommeliers need to learn how to pronounce completely alien names like Chevalier-Montrachet and Haut-Brion (easily confused with "Hot Brian", apparently), they then also have to learn the Chinese version to communicate effectively with local diners.
Cabernet Sauvignon, for example, is "zhi jia zhu" while the Rhone Valley is "ro na he gu".
So much for language. What about actual, in-depth wine knowledge?
In the 2014 sommelier competition, it seems Tansy Zhai effortlessly passed the wine service test, and didn't hesitate in answering questions about the 1988 vintage in Bordeaux. However, even though it was enough to secure him the title of China's Best Sommelier, he only managed a score of 50% in a test comprising eight questions that had to be answered in 75 seconds.
"You are so nervous, you forget all your preparation work," he told Volsing afterwards.
So how would you have fared? Here are the eight questions that were asked:
What is the name of the second wine of Château Mouton Rothschild?
Which wine maker produces Savennières Coulée-de-Serrant?
Which grain is used to produce Moutai?
In which Chinese province is Silver Heights winery located?
What is the maximum amount of RS in a German still wine labelled Trocken?
By which name did Randall Grahm become known in the United States?
What is the synonym of the Glera grape?
What is the minimum period of wood ageing of a red Crianza wine?
Answers on a postcard…
Joanne Gibson received her  Diploma from the UK's Wine & Spirit Education Trust in 2003 while working for Harpers Wine & Spirit. She was South African Wine Writer of the Year in 2009 and freelances for many local and international publications
Like our content?
Show your support.
Subscribe