Melvyn Minnaar: The sound of wine
1
The greatest song in celebration of drink is not the famous rousing New Year soprano aria "Champagner hat's verschuldet" from Johann Strauss' delightful Die Fledermaus. Neither is "La tazza e il cantico" ('the cup and the song') from Verdi's La Traviata, even though much about life, love, destiny and tragedy is captured in that lofty theatrical moment of the Brandisi.
The greatly jolly "Drink, drink…" song from Sigmund Romberg's 1924 operetta The Student Prince. is a sing-along-feast, but not the ultimate imbibement tune either. (Mario Lanza's dubbed voice compelled the students to swirl beer in the 1954 movie.)
And, beloveds, "Red Red Wine" – UB40s' 1983 master hit of Neil Diamond's 1967 composition – is certainly a great karaoke soundtrack for the love of merlot, but not the special anthem to wine.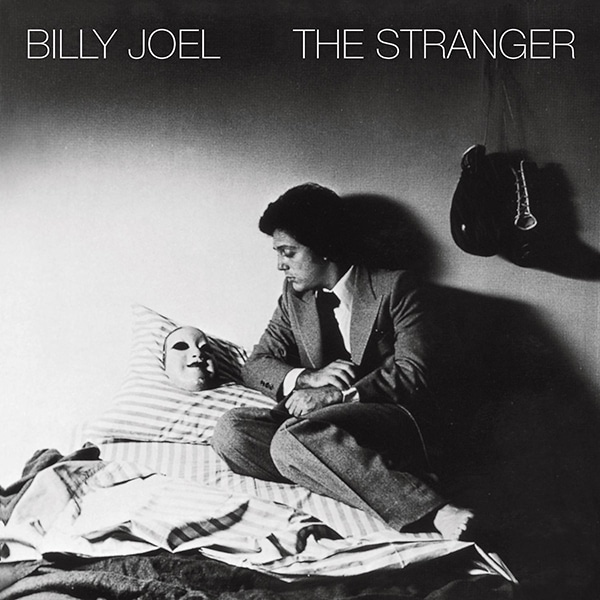 Let me pay homage then to Billy Joel and his truly glorious ode to wine, be it rosé, white or red in "Scenes from an Italian Restaurant" from his 1977 album The Stranger. This is the go-to wine song.
It is the sound of wine because somehow in the fabulous structure of the 7 minute 37 second that moves from gentle piano ballad to Dixieland jazz (that sax entry by Richie Cannata titillates the toes) to full-on rock 'n roll one imagines the bottles being opened, the glasses poured.
It is the song of wine because the words spin a soft, sentimental story of young love, break-up and meeting again after all that time – the kind of two-hander theatre piece suggested by the title that unfolds over sips and increasing larger slugs as reality hits home.
"Scenes" is famous in the rock pantheon and I won't be surprised if there are a couple of M.A. and M.Mus. theses written about it. Over a glass and a keyboard one could, for example, analyse how the first lines frame a small story but also reach out in world-widely wisdom:
A bottle of white, a bottle of red/ Perhaps a bottle of rosé instead/ We'll get a table near the street/ In our old familiar place/ You and I, face to face
A bottle of red, a bottle of white/ It all depends upon your appetite/ I'll meet you any time you want/ In our Italian Restaurant
What is life but a choice (depending on one's desires) between red, white or rosé wine? And within those parameters the entire wine world is your playfield, metaphorically speaking and otherwise.
Of course, if you're going to meet an old flame for a long catch-up at an Italian eatery and the waiter offers you "a bottle of white, a bottle of red/ Perhaps a bottle of rosé instead", the likelihood is that you'll order a chianti, barolo, prosecco. If the environment is more adventurous there may be a brunello or some arneis, a soave, verdicchio or even, my favourite, a falanghina, on the wine list.
Joel admitted that the restaurant was real and a New Yorker called Fontana di Trevi, where a real waiter asked him which wine. No eatery name could be more evocatively romantic and Roman – think Respighi's beautiful symphonic poem Fountains of Rome which includes an ode to the Trevi.
If the link between song and wine is indeed an Italian (opera) thing (Verdi's Il Trovatore, Puccini's Suor Angelica, Donizetti's L'Elisir d'Amore), blame their gods of yore: Bacchus, Apollo and Cupid – all also at work in Joel's lovely song.
Mozart's The Magic Flute has, of course, well, the flute. (It also features a singing bird catcher, a prince, a queen of the night and a trio of deep-voiced priests in a long line-up.) While no libation is expressively embedded in that opera's mysterious beauty, it is not difficult to match a fine wine to sip when the soprano goes for the famous ultra high note.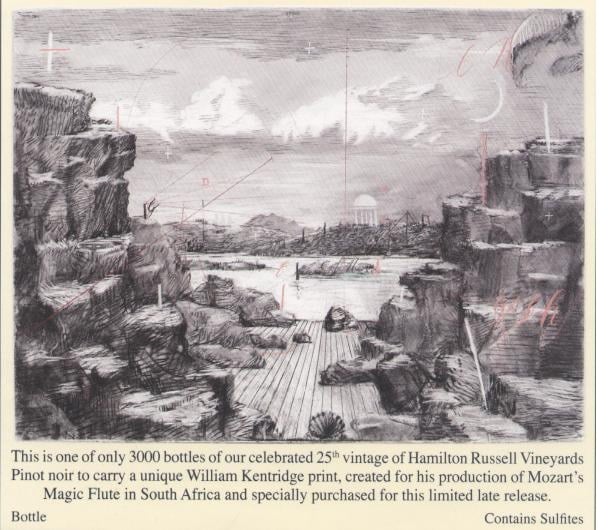 And so it was in 2007 when our famous William Kentridge directed a splendid version of the opera to international recognition and offered some grand local wineries a chance to come on board. As artist, wine is go-to inspiration for him, but Kentridge had another idea: to offer a handful of wineries one of his design drawings to use on exclusive bottling. For this they had to support a charitable effort to bring youngsters to see the opera.
Included in that line-up: Boekenhoutskloof, Hamilton Russell Vineyards, Meerlust, Quoin Rock, Rustenberg and Tokara. In every special bottle there was music. Some still singing gloriously today.
Melvyn Minnaar has written about art and wine for various local and international publications over the years. The creativity that underpins these subjects is an enduring personal passion. He has served on a few "cultural committees".
Attention: Articles like this take time and effort to create. We need your support to make our work possible. To make a financial contribution, click here. Invoice available upon request – contact info@winemag.co.za
Like our content?
Show your support.
Subscribe