Michael Fridjhon: At least some of SA's wines are not under-priced in international terms
2
It is a constant refrain in South African wine circles that "our prices are too low". This apparently abiding truth is expected to explain everything from the decline in vineyard plantings to the perennial image problem of Cape wine in international markets.
George Orwell pointed out that the more something is repeated, the more it acquires the status of an immutable fact. It has slowly dawned on me that this may be one of those seemingly self-evident propositions that doesn't withstand critical scrutiny.
A fairly cursory examination of South Africa's competitive position internationally shows that our bulk exports land up on shelf at prices that seem out of kilter with the brand positioning of our rarer and more fashionable labels. Sadly this is a worldwide truth. There are Spanish wines on offer in the US for a little over $2 per bottle while the top-end wines from Priorat sell out at ten times that amount. A wide discrepancy between table wine prices and elite bottlings is not a uniquely South African brand issue.
Obviously it is important to segment the market: our cheap wine may be too cheap (or too expensive) but the same might not necessarily hold for the middle and upper price categories.
Let's start with the bottom end of the market. Our cheap wines offer remarkable value, but relative to the disposable household income of the average middle/lower middle class South Africans they are not cheap. In other words, people earning in Rands still battle to pay for them. Also, compared with the kind of prices on offer from bulk wine producers in Spain and France, they are hardly bargains.
Seen from the producers' perspective there's no doubt it's tough to turn a profit, especially when you consider the imported cost components, from chemicals to fuel and energy. Domestic price increases, indexed to inflation, cannot compensate for these extra costs. But we also know that some producers operating these prices are earning sufficient net revenue to stay in business. Others aren't.
This is the attrition which has transformed the industry in the past few decades, leading to consolidations, takeovers and players exiting the game. It's self-evident that if some growers are doing OK, it is possible to farm grapes at prices that make it viable to be a grower. Survival is not a guarantee that the market is getting the best quality fruit, only that it is getting the most commercially suitable fruit. The question then is whether survival depends on being in a region where high yields are the norm, or whether it's possible to remain in business in low yielding areas by selling higher quality grapes for high enough prices.
Either way, it's clear that strategy rather than chance determines who stays in the game. Those who have adapted to these changing circumstances thrive, those who don't cannot seriously expect additional protection. The reduction in grower numbers (there are about 2 000 fewer grape producers today than there were thirty years ago) represents a consolidation: vineyard area over the same period has declined by about 15% while grower numbers have halved.
The same pattern can be discerned in the generic Bordeaux region: fewer grape sellers, bigger properties. There's not a lot you can do about that: the corner mom-and-pop grocery stores were almost wiped out by the rise of supermarkets. Those who survived did so by offering a more interesting range or a better service. It's what we call progress and the fact that we shop at the supermarkets while many of the independent grocery outlets wither away shows the inexorability of this process.
Once you get to wine production/brand-owning side of the business the picture looks much rosier. Most have survived, and many have admitted that they are making more money now than ever before. Clearly they have balanced their domestic and export market sales, and correctly managed their pricing in each of these categories.
This then leads to the question of whether our wines are fairly priced in the international market. Here the latest round of the Bordeaux Primeurs is particularly useful. 2021 was a tough vintage in Europe: frosts, hail, a wet summer – in short a collection of viticultural catastrophes which saw a significant volume loss – at least at the Grand Vin level.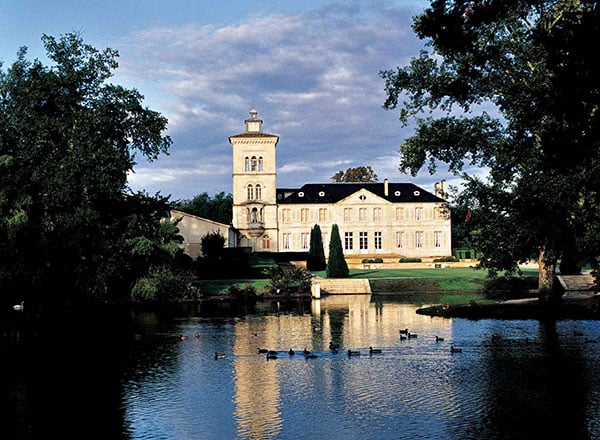 Despite somewhat equivocal reviews, the 2021 vintage is being offered at prices which are much the same as those of the splendid trio which preceded it. And the curious thing is that these are not vastly different from higher end Cape wines: Chateau Prieure Lichine, a Margaux 4th Growth, has been offered at R400; Chateau Lagrange, a St Julien 3rd Growth, came to market for a little over R500.
These are the prices realised by some of Bordeaux's best-known properties, names/brands which have enjoyed an international reputation in the world of fine wine for well over a century. Of course, these are not the prices at which the wines will land up on shelf – but that is mostly because they pass through the hands of several middlemen. However, in terms of net revenue to the producer there's no difference between the Primeur prices and cellar door pricing in the Cape for many of our better-known wines. We have plenty of brands trading in that league: not just the Vilafontés and the Hamilton Russells but literally hundreds of high-end offerings which bring the same income to the producer – despite the fact that overheads in South Africa are significantly lower than in France.
So where exactly are our wines too cheap? At the bulk end of the market they compete with the massive volumes pumped out of La Mancha, Australia's Riverland and South America every year. If that's where you want to be playing you had better be sure you can match the economies of scale of the biggest operators. If you want to be competing against First Growth Bordeaux and Grand Cru Burgundy, you need to be sure your brand delivers the ego gratification that punters enjoy when they serve big name wines to well-heeled friends.
There's infinite space between these two positions. However, no one moaning about being the victim of price making – instead of being the price maker – deserves to be there.
Michael Fridjhon has over thirty-five years' experience in the liquor industry. He is the founder of Winewizard.co.za and holds various positions including Visiting Professor of Wine Business at the University of Cape Town; founder and director of WineX – the largest consumer wine show in the Southern Hemisphere and chairman of The Trophy Wine Show.
Like our content?
Show your support.
Subscribe