Michael Fridjhon: Chenin Blanc, the Old Vine Project and thinking big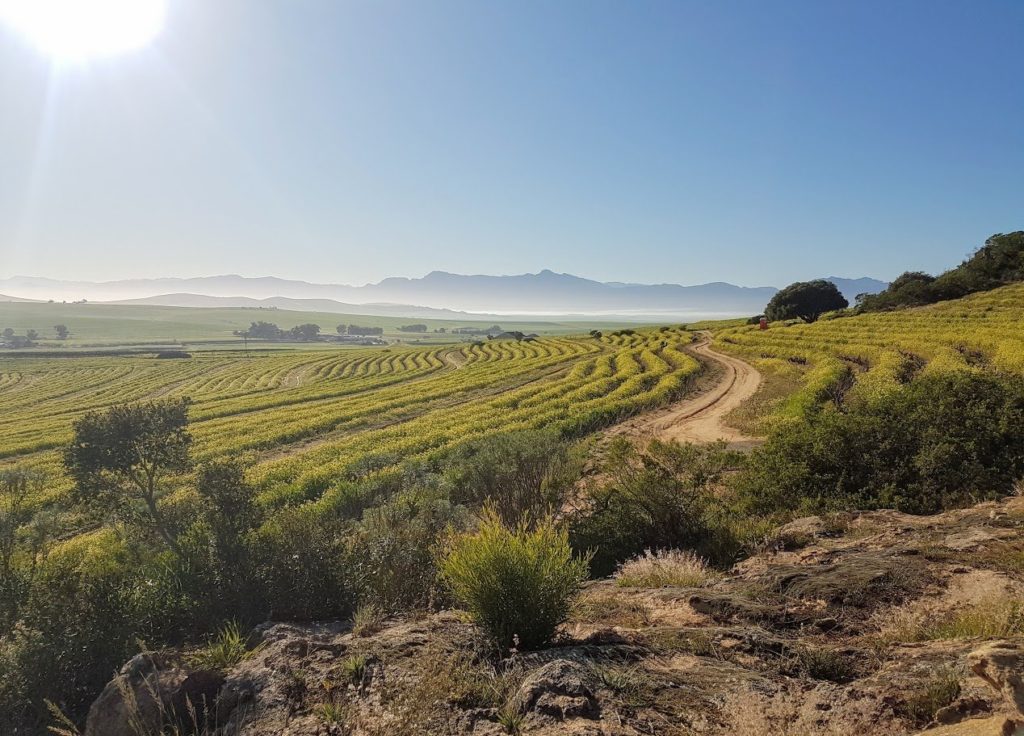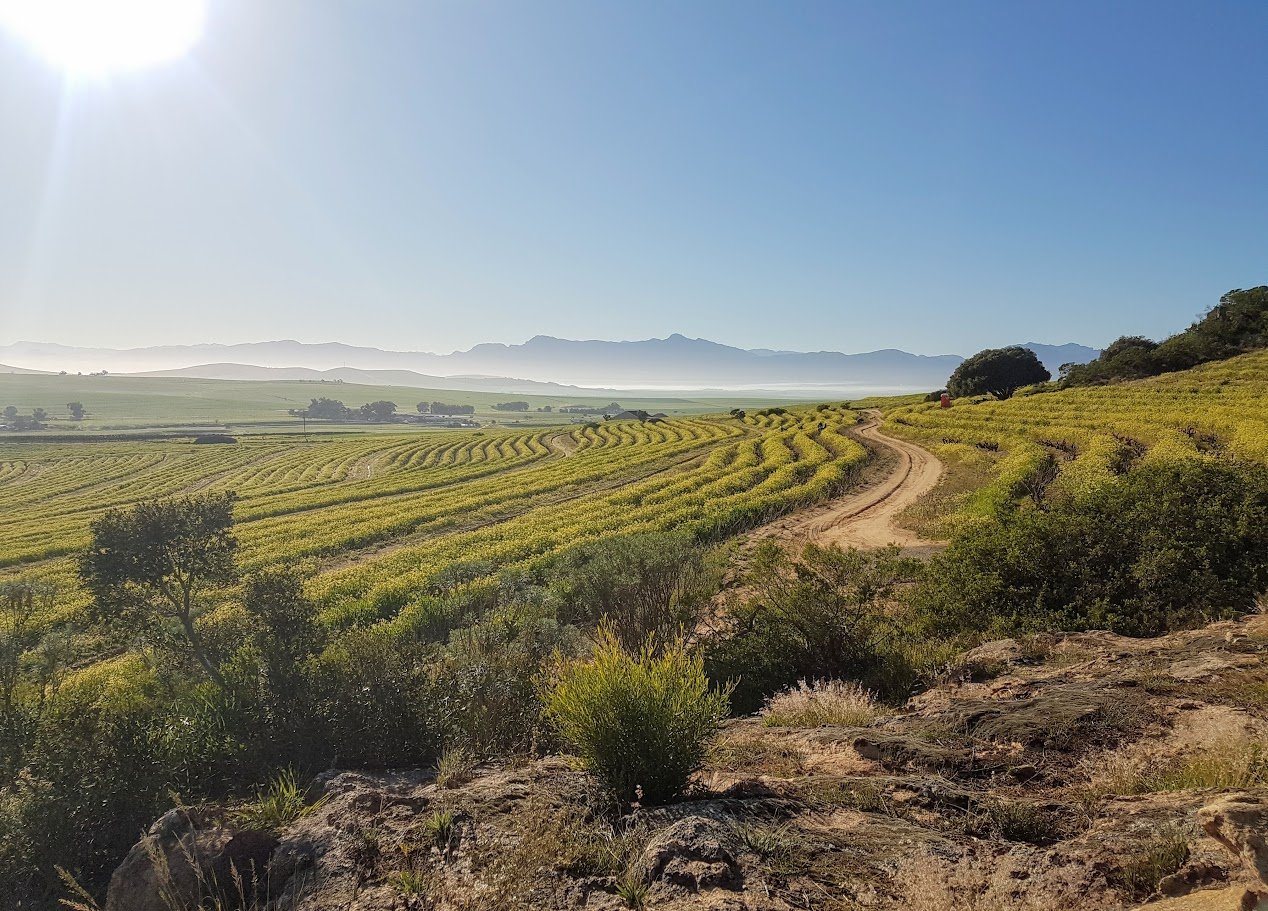 The recent Old Vine Symposium at Stellenbosch's Wine Town week served both as a moment of celebration of and reflection on what has been achieved by the Old Vine Project (OVP) so far. You could argue that an audience which had stumped up good money to taste an extraordinary selection of wines from heritage vineyard sites was already fully converted to the cause. This guaranteed the celebration part of the equation. But many had no idea of how it had acquired its considerable stature.
There are two legs to the success of the OVP: one is obviously old vineyards which have been saved from destruction and are now, in many ways, the best message about Cape wine in international markets. The other is the predominance of chenin blanc on the country's register of heritage sites. This is no coincidence: thirty years ago 30% of our national plantings were chenin: statistically there should be more chenin vineyard about than say cabernet or shiraz (whose combined presence in those days comprised roughly 5% of the national vineyard). Of course there are other factors which cannot be ignored, such as its resistance to virus. But the key reason that so much old chenin vineyard has survived is because the Chenin Renaissance was launched fully ten years before there was any focus at all on old vines.
The history was traversed at the Old Vine Symposium and doesn't require much airtime now. It needed the cooperation of several key players, very little seed money, and a willingness to take on a challenge. It came at a time when "can-do" culture infused the national consciousness, before corner-cutting, avarice and crass self-interest took over the body politic and permeated much of the rest of our society.
The combination of bringing a focus to our most important variety (by vineyard area and by tonnage) despite its evident lack of stature, and combining with this the sex appeal of old vines produced an exponentially greater force. The Old Vine Project needed chenin, and for chenin to acquire and entrench its status it needed the OVP. The result, as we know, is vastly greater than the sum of its parts.
Now it's worth pausing and looking at what is happening with other cultivars in the Cape. There's almost nothing of any importance which hasn't been appropriated by one or another region: sauvignon blanc and Constantia, cabernet and Stellenbosch, chardonnay and Elgin, pinot noir and Hemel-en-Aarde. Some of this is opportunistic, an attempt to create a unique selling proposition that lifts sales and enhances regionality. But in a country where even the most premium of wines go to market bearing descriptions of provenance as broad as "Wine of Western Cape" and "Wine of South Africa" it's clear that selling origin/appellation is a slightly spurious exercise.
It's also worth noting that no single region has laid claim to chenin blanc: it's too ubiquitous, and its fit with old vines easily trumps whatever benefits there might have been from nailing its colours to the Stellenbosch or Swartland mast. With chenin and old vines the force and value of both components has been aggregated. In marketing terms this is a one-and-one-makes-three scenario; conjoining variety and region is a one-and-one-makes-one equation – which is why so far it hasn't gained comparable traction.
So what is to be done? There's obviously a logic to the cultivar connections: Stellenbosch cabernet can be exceptional. Paarl shiraz, Elgin chardonnay – they all have meaning because the marriage of the two is logical rather than magical. How are we therefore to find a way of raising visibility in a way which elevates price? How are we to get Stellenbosch cabernet to acquire a stature comparable to Napa cabernet or Elgin chardonnay to line up alongside white Burgundy?
There's no obvious solution – just as it wasn't obvious what kind of synergy would emerge from old vines and chenin. One thought is to seek aggregation of the same kind as the alchemy of OVP and the Chenin Renaissance. Consider what has happened to the stature of Klein Constantia's sauvignon blanc since a real effort has been made to identify single sites AND the estate has entered into a joint venture with Pascal Jollivet AND it has started marketing its wines through the Place de Bordeaux. There has been a marked increase in its profile in international markets and in the average selling price of the estate's wines.
This suggests that properties with international connections – Warwick and Capensis/Jackson Family Vineyards for example – could use these links to aggregate the regional varietal message. You could argue that for the more high profile appellation to agree to this strategy would be suicide (why would Napa want to help the Cape?). However, a focus on cabernet or chardonnay, whether from SA or the USA, helps to build the category. If top SA chardonnay starts to fetch Californian prices you can be sure that prices of American chardonnay won't suddenly decline.
We tend to think of the wine industries of the world as being in competition with each other for a finite amount of discretionary spending power or the attention of a finite number of consumers. This may be true at the commodity level but it's not when it comes to high-end wine.
There are a number of international initiatives which could be added to our regional or varietal messages. Jackson Family Wines and Familia Torres have launched the International Wineries for Climate Action initiative. It has already attracted a number of producers from the various wine producing countries of the world. The list includes Emina Ribera (Spain), Alma Carraovejas (Spain), Cullen Wines (Western Australia), Silver Oak and Twomey Cellars (California, USA), Spottswoode Estate Vineyard & Winery (California, USA), Symington Family Estates (Portugal), VSPT Wine Group (Chile), Yealands Estate Wines (New Zealand), A to Z Wineworks (Oregon, USA), Château Troplong Mondot (France), Constellation Brands Fine Wines (California, USA), Crimson Wine Group (California, USA), Sula Vineyards (India), and Yalumba Family Winemakers (South Australia).
No matter how carefully you look you won't find any South African wineries on this list. As a nation we don't do much to connect with the world of wine. We truly seem to think that any collaborative exercise with producers outside South Africa is tantamount to sleeping with the enemy. We are isolationists at heart. Twenty seven years after Mandela took his oath of office it's still us against the world.
We are not going to make inroads into international markets with our current region-and-variety initiatives, nor with our more arcane enterprises like the CVC classification. They are one trick ponies, with no legs and no resilience. The Chenin-OVP aggregation was entirely local but it had what it takes to attain critical mass. It's become something of a benchmark for other countries and by sharing the platform with them we all bathe in the glow of success.
This is what the Cape now needs to do on a much vaster scale. We can use variety if we think that what we make can stand scrutiny alongside the best in the world. But we cannot use variety alone: we must engage with the issues which are in the international spotlight – climate, sustainability, organics, for example. We need to aggregate our efforts with the efforts of others if we wish to have visibility beyond the southern tip of the continent and beyond the incestuous circles whose conversations are as abstruse as they are fatuous.
Michael Fridjhon has over thirty-five years' experience in the liquor industry. He is the founder of Winewizard.co.za and holds various positions including Visiting Professor of Wine Business at the University of Cape Town; founder and director of WineX – the largest consumer wine show in the Southern Hemisphere and chairman of The Old Mutual Trophy Wine Show.
Help us out. If you'd like to show a little love for independent media, we'd greatly appreciate it. To make a financial contribution, click here. Invoice available upon request – contact info@winemag.co.za