Michael Fridjhon: How does wine's old guard stay relevant?
5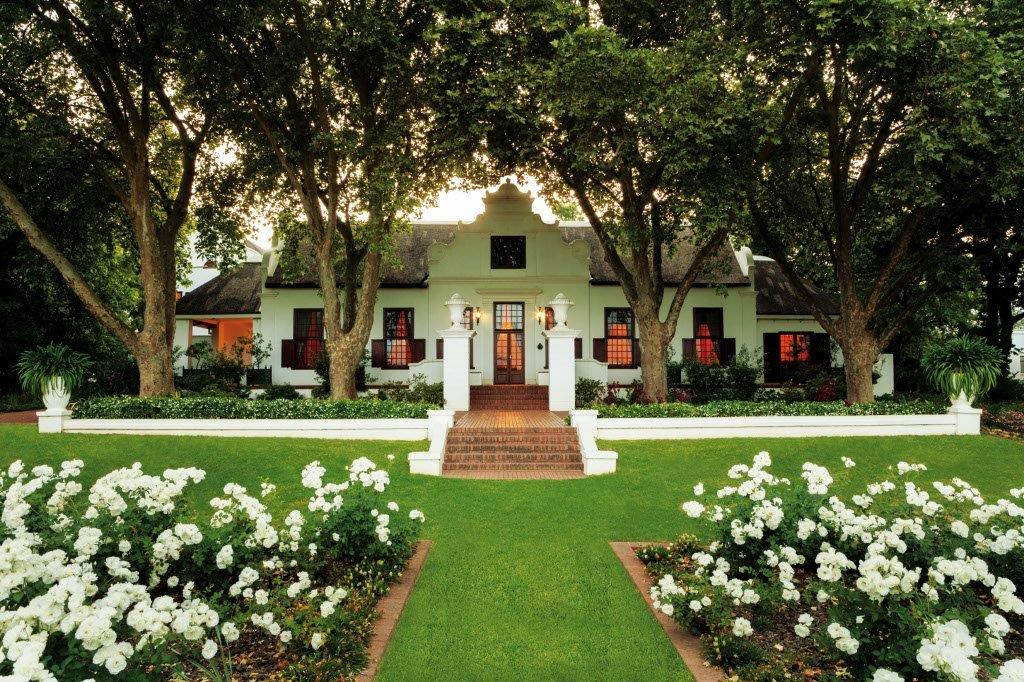 Jancis Robinson's latest update on Cape wines makes gratifying reading for South Africa's wine producers and their followers. Published in late February in the Financial Times and also on her website (JancisRobinson.com), it celebrates the achievements and the never-say-die attitude of our wine industry. Our winemakers achieve what they do despite the best efforts of the national government. (Only Vladimir Putin could claim to be more destructive of his country's economy and the efforts of honest folk trying to make a living than the ANC.)
However, there was a key comment in Jancis's text which seemed worth expanding in greater detail. "Like all commentators, we fickle wine writers tended to fixate on the new, and those in the old guard of South African wine must have felt rather abandoned."
There's obviously a real truth to this: just as it's in the nature of media to fan controversy as a kind of click bait, so it is in its nature to celebrate the new, however untried and untested. Everyone wants to know about what's trending. New discoveries, however ordinary, are more likely to enjoy airtime than cellars whose wines have stood the test of time.
If this is an inevitable result of how we consume media, railing against it achieves nothing. If the thrill of the new is what gets attention, sulking away in the "long-established brands" corner is a sure route to irrelevance. So the question is – what must the mainstream estates and producers do to stay in the public eye, or at least claw their way back into the cross-hairs of the writers and influencers? Twenty fifth anniversary celebrations have limited value: we're in the midst of a glut of them. The new Cape wine industry dates from the post-apartheid era so there will be at least 60 such parties between 2019 and 2024. It's hardly a way of feeding the excitement of the new.
Jancis thinks that initiatives like Stellenbosch's Cabernet Collective serve this purpose. I'm less sure: while they bring Stellenbosch into focus, and help the region play to one of its strengths, it can never replace the excitement of an entirely new discovery. But it also comes with significantly less of a risk. Think of how many so-called "cutting-edge" wines have disappointed. It's the price you pay for novelty.
But this generic approach doesn't solve the problem of how to make our best established wineries and brands appear relevant to a new generation of consumers. These are wine drinkers who have no means of guessing whether, for example, Meerlust or Hamilton Russell, can meet their expectations. At best they know they are long-established, mainstream and not cheap.
Sometimes it's worth looking to some of the less frivolous international wine media for solutions – even though the predicament of mainstream European and American producers is hardly comparable. It's also worth examining what the more adept of our marketing folk do to stay relevant.
The big names in wine make a real effort over their new vintage releases: you just need to read Jancis's description of the latest Romanée-Conti presentation in London to know that the Domaine does not take its stature for granted. It also knows that FOMO is a great force in the world of marketing. There are comparable stories about Penfolds, Champagne Louis Roederer launching Collection 242, Krug releasing the latest Grande Cuvée. It's no surprise that Vilafonté makes a song-and-dance about showing the new vintage of Series C at WineX every year. Alheit and Sadie add to this the Californian model of sales by allocation, a strategy that works well when the demand for the rarest wines pretty much always outstrips supply.
But this doesn't help the big volume producers: Nederburg is never going to make a convincing case for "buy now while stocks last" while even the most dedicated customers of Meerlust and Neil Ellis know that a new vintage takes the better part of the year to move through the trade.
But how much of the plight of the long-established big names is the result of a self-fulfilling prophesy? How much of an effort do they make to talk their latest releases onto the market? What I see more and more are PR driven parties, usually in smart restaurants, with a couple of bloggers and a handful of "influencers" – many of whom are more interested in the social scene than what's in the bottle. The problem is compounded by the fact that there are fewer and fewer platforms from which more thoughtful wine writers are able to engage.
So the new wine launch is a free-loaders paradise: a couple of tweets, an Instagram pic or two and it's over. Nothing sticky to inspire retailers and consumers that what is new is different – and why. Same-old, same-old is hardy a selling strategy.
Newcomers comport themselves like new kids on the block: they act edgy, they grab your attention, they make you think that you have to try what they're offering, that it could vanish before you've even stopped to sample it. My message to the Old Guard is that if you want a share of the limelight enjoyed by these newcomers, then act like them: don't throw your money and someone else's time at the marketing trip. Roll up your sleeves and pitch up – like you used to when you were hungry, when there wasn't a safety net, and when every cent mattered.
Michael Fridjhon has over thirty-five years' experience in the liquor industry. He is the founder of Winewizard.co.za and holds various positions including Visiting Professor of Wine Business at the University of Cape Town; founder and director of WineX – the largest consumer wine show in the Southern Hemisphere and chairman of The Old Mutual Trophy Wine Show.