Michael Fridjhon: Time for a radical overhaul of SA wine's international marketing effort
20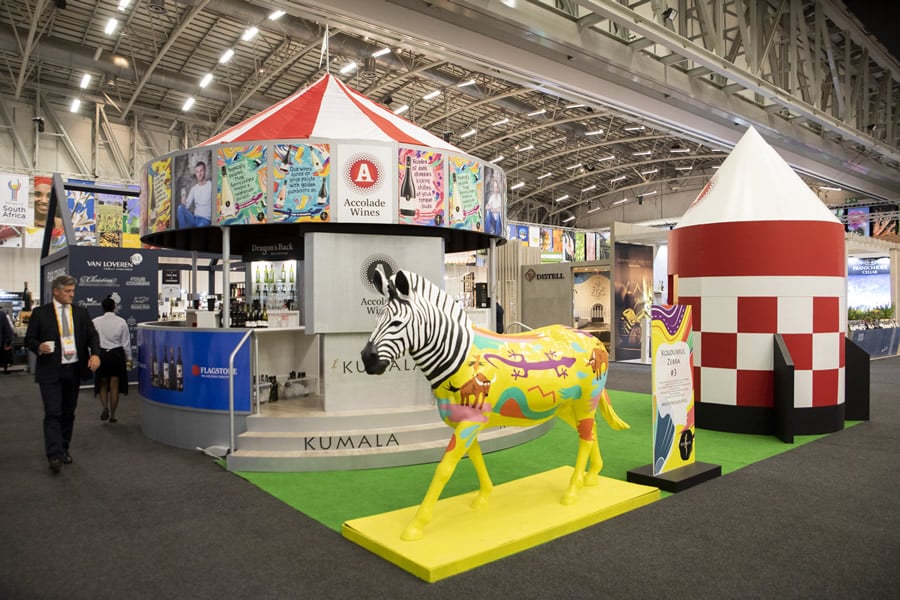 Taking a pot shot at the folk charged with building South Africa's wine image abroad is a little like looting when the cops are around to help manage the crowds. It takes very little skill and it has all the hallmarks of a one-sided game. Short of asking the referee who officiated at the first Springbok-Lions Test to make sure there's no foul play, there's no much else you can do to ensure it's a walkover.
Here's the problem. Since South African wine was welcomed back into world markets more than 25 years ago, we've made numerical rather than status progress. Volumes have increased around 20-fold, and prices have eased up gradually – though probably at rates no greater than European inflation plus a bit (and at a much slower rate than our own domestic inflation). As a country, our image has languished. Most of what is sold as bulk is exactly that: raw material from the colonies beneficiated by the First World at our expense.
It is probable that the reason we've seen such volume growth is that our wines are worth much more than we are permitted to charge for them. The buyers know that – which is why they impose a price ceiling which is difficult for us to penetrate. When you're selling fillet for the price of stewing meat it's not hard to find customers: it just becomes increasingly difficult to make a profit. And there can be no doubt that this is exactly what is happening: the permanent loss of hundreds of hectares of vineyard every year provides concrete proof that sales below cost are not a sustainable business model.
So if the volume growth is simply a function of the value proposition, arguably the beneficiaries of the export levy haven't exactly earned their keep: the wines sold themselves because the price was low, and the price was low because they weren't able to ratchet up the image of Cape wine. To be fair, there's a bit of a chicken-and-egg to this: if producers insist on selling their wines in bulk, and at low prices, how were those charged with burnishing the image and marketing the intrinsic value of our wines expected to do their jobs?
I've had reason to reflect on this a great deal lately as I have found myself sitting in on online engagements with the most powerful wine buyers in the United States. By and large they like our wines. Mostly they think they're good value. Their problem relates largely to their clientele: given the absence of a South African wine image in their markets, our wines offer no serious inducement to consumers to take a bottle off the shelf. A quarter of a century after the advent of our democracy (sic), with Nelson Mandela a household name, there still isn't enough interest in Cape wine for the big players in the United States to consider South Africa a "must-stock" brand. If you can't see that as a measure of failure, I'm sure Rassie will be happy to make a masterclass movie to explain it all to you.
So if we had the time all over again how should we play things differently – within the bounds of possibility (allowing for the fact that there was never going to be support from the state – which could have played a crucial role in leveraging the available funds)? For a start, we didn't need to spend the money we have wining and dining the people who were buying the fillet steak for the price of stewing meat. I'm battling to find a less offensive metaphor for this, but it's like paying people to take advantage of your teenage daughter. If you look at the money that has been invested in the European markets where our average FOB pricing still hovers around the R40 mark, you do have to ask yourself if it shouldn't have been spent building Brand SA in places where the image had been compromised from the outset.
So I'm suggesting – obviously with hindsight – that we should have let the easy markets (and they were easy, no matter what those who worked them tell you) take care of themselves. The UK supermarkets would have bought the fillet at the price of stewing meat, and the fancy independents would have bought Sadie Family and Mullineux – without the investment of an office in London and a campaign on the Underground.
We should have looked at the vastness of the United States, and the minuscule size of our marketing budgets – and not been intimidated. Yes, it's 50 countries rolled into one, but we could have started with a few key regions, and given them everything, instead of bestowing upon it the stompies left over from buttering up the freeloaders who travelled at our expense to visit Cape Wine. Nothing shows how little you think of yourself than to pay people to visit and say nice things about you.
We are now reaping the harvest of this neglect. For example, we were so happy to be getting great ratings from European publications, we ignored the US, where we now don't really have a track record as a national brand. In the US it's only the US critics who count: our failure to act has meant that the US still scores us in the 80s – which makes us "unsellable" – entirely because we haven't made enough of an effort to get the key American publications to see South Africa as a 90+ country.
It's not too late to change all this but now we are two decades behind and the problem is that our export organisation is a little like an ANC municipality: too much of the money is spent on maintaining the bureaucracy/status quo, so there's not enough available to pay for the work that needs to be done. The most inspired producers have long given up on the official channels. There's no government money, even if there were an inclination to assist, and the Rand's buying power hovers at around a third of what it was worth 25 years ago.
There are glimmers of hope: media has changed in the past two decades, great visuals can be flighted on cable TV and directed to where there are outlets which have gamely been selling Cape wine, or where there are South African ex-pats likely to go out and show there is demand for our wines. There are influential critics whose endorsements can be used to add a whiff of credibility to a country which many Americans couldn't easily place on a map. We need to pool efforts and resources and we need to activate relationships. There are many South Africans who have been living in the US for many years. They are in positions of influence, they have connections. We need to reach out to the literally millions of Americans who have visited South Africa and get them to buy and serve our wines. And there are the wines themselves, which are infinitely better now than they were when we first stepped into the limelight after years spent in the shadows of isolation. But it will take a concerted effort, with everyone yoked into the same span and pulling together. It can be done, but only if we put our collective minds to it. Before we lose another 10 000 hectares of vineyard.
Michael Fridjhon has over thirty-five years' experience in the liquor industry. He is the founder of Winewizard.co.za and holds various positions including Visiting Professor of Wine Business at the University of Cape Town; founder and director of WineX – the largest consumer wine show in the Southern Hemisphere and chairman of The Old Mutual Trophy Wine Show.
Help us out. If you'd like to show a little love for independent media, we'd greatly appreciate it. To make a financial contribution, click here. Invoice available upon request – contact info@winemag.co.za