Michael Fridjhon: Where to for Platter's?
34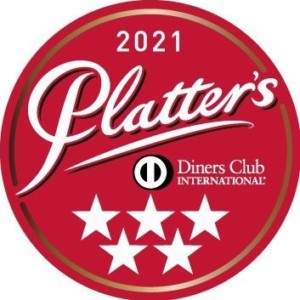 It's easy to knock the Platter's South African Wine Guide, almost as easy as it would be to find a corrupt politician at an ANC legkotla. It errs on the side of generosity – and has for the past ten years; its five star ratings range from the sublime to the frankly embarrassing; its hybrid format means it's neither a truly blind tasting, nor does it offer fully the benefits of recognising the value of terroir; the tasting competence of its panelists is uneven; the number of five star laureates rises every year at a rate which cannot be defended, even by arch exponents of score inflation. The list is endless, and mostly the criticism can be substantiated by more than a single example.
So why do we still cling to it? Is it nostalgia, is it the absence of an alternative, are we like shipwreck survivors who prefer the wreckage to the deep blue sea? Is it just possibly so much better than the sum of its flawed parts that its value exceeds its defects?
This year, more than ever before, these are questions which need to be asked, and which need to be answered. Five Star wines have now crossed the 200 mark: last year there were a "mere" 125 or so wines. So this year we have pretty much double the number of these vinous rarities. The 2010 edition recorded fewer than 40. True, the vintages up for consideration included the 2017 and 2019 – both very good – but it's not as if in every previous year the tasters were forced to confront climatic catastrophes. We know our wines are getting better: we also know we need to raise the bar if only to take account of the improvement in standards. If we raise the bar too high and too fast it discourages the winemakers, and does no service to consumers; if we raise it too slowly we open the floodgates. You can decide if the gatekeepers have done the job required of them.
Part of the problem is that the Guide is increasingly more sighted than blind. The primary taster obviously sees what he/she is judging. The Five Star judge now sees the actual score given by the primary taster. The reason for this is that the Guide's editorial team seek greater and greater coherence between tasters and between editions. For them discrepancy and error are different sides of the same coin. It's as if they think that there is an objective reality and a scientific basis for assessing it. Instead of celebrating difference they keep trying to panel-beat it into sameness. When I was a taster I was enjoined not to change the score of a wine by more than half a point. If I did, a second taster was called in to corroborate that opinion. The effect of this was impose order and sameness. Ten years ago there were too many Four Star wines. Now there are too many Five Star wines, too many Four and a Half Star wines and too many Four Star wines.
It is easy to offer a counter-argument to this position: Tim Atkin's South African Special Report reviews some nearly 1 400 wines of which over 1 100 score 90 points or more. Compared with this Platter's may seem meaner than a Scotsman in a pub on Hogmanay. But, for Atkin, a gold medal is actually 95 points – and he compares his 95+ wines to Platter's Five Star awards. This year's Atkin Report has 25% fewer Five Star equivalents compared with Platter's – and Atkin is tasting sighted. If you hang out in the Platter's Five Star Factory you can do all the rationalising in the world about why better wines and better vintages make over 200 Five Star wines in the 2021 guide seem reasonable, but you're only fooling yourself. Everyone else knows that you've turned the currency from US dollars to Zim dollars in just over a decade.
This is not the only moan about this year's Guide. The asset has been owned by Diners Club for more than a decade, and while it was originally a good branding exercise (and in this sense it has paid for itself handsomely over the years) it is now clearly costing its owners money. Sales of the print copies of the Guide have plummeted over time and are now at about 20% of what they were at their peak. Online sales have picked up some of the slack. But with diminishing advertising revenues and rising costs, Diners has been trying to squeeze the stones till they squeak. Amongst the owner's ill-thought out strategies to get sign-ups and income has been the decision to release the results in dribs and drabs – unless you're so interested that you to choose to become a subscriber to get the full picture in one hit. Perhaps this will work; perhaps there will be a surge of new subscribers. I hope so – because, to judge from social media, it's making a lot of folk mightily pissed off. And with the brand and its credibility in decline, I would guess that over-estimating how far people will go to obtain information which will ultimately be in the public domain, could prove counter-productive.
So I guess the question is: "Has Platter's finally run out of steam?" Forty years is a good innings in the modern world and it's gone from being the only resource of its kind to one of many databases of Cape wines – whether or not they're any good. John Platter based the format on Hugh Johnson's Pocket Guide – which I think pretty much ran out of runway years ago, so it would come as no surprise if an instantly-out-of-date, review-by-committee behemoth turned out to be a dinosaur. And the corollary is, would it matter?
The short answer to that second question is "yes." I think it is important that we have the guide – despite its shortcomings, its failures of intent and of execution, its parsimonious owners, its tawdry revenue-raising. It's like nothing else we have, and like very little else of the kind that other wine industries rely upon. A one-stop bundle of reviews, pretty much complete, brilliantly edited, so that it is largely error-free and perfectly readable. It is indisputably honest: despite the cheap attempts by its current owners to scrape income from the awards announcements, it is fiercely independent and thoughtfully assembled. There is no other show or reviewing system which demands of its tasters that they give the wine time in the glass, and give the open bottle time in the fridge (or on the tasting bench). The Platter's editor doesn't want a quick impression and a score, one of fifty or more in a morning's work. He wants a considered opinion, unhurried, reflective, wine judged as performance art and as the work of time. This isn't a carefully selected top 200 producers, or a top 1 500 wines. It's the whole damn industry FFS, and it costs time and money to achieve this. When the Guide sold 50 000 or 60 000 copies it was easy to justify the effort. Now it's losing money hand over glass-clutching fist.
Nothing of quality is free. "Free news" cost the newspaper industry real journalists and real newsrooms, and opened the door to fake news, and social media sound-bytes instead of proper research. If you want your wine info to be as useless as Facebook and as reliable as a tweet from Donald Trump, begrudge Platter's the income it needs to survive. Then one day, when you are flailing around for information, click on Vivino and hope for the best.
Michael Fridjhon has over thirty-five years' experience in the liquor industry. He is the founder of Winewizard.co.za and holds various positions including Visiting Professor of Wine Business at the University of Cape Town; founder and director of WineX – the largest consumer wine show in the Southern Hemisphere and chairman of The Old Mutual Trophy Wine Show.
Attention: Articles like this take time and effort to create. We need your support to make our work possible. To make a financial contribution, click here. Invoice available upon request – contact info@winemag.co.za