SA wine history: The resurrection of Constantia sweet wine
6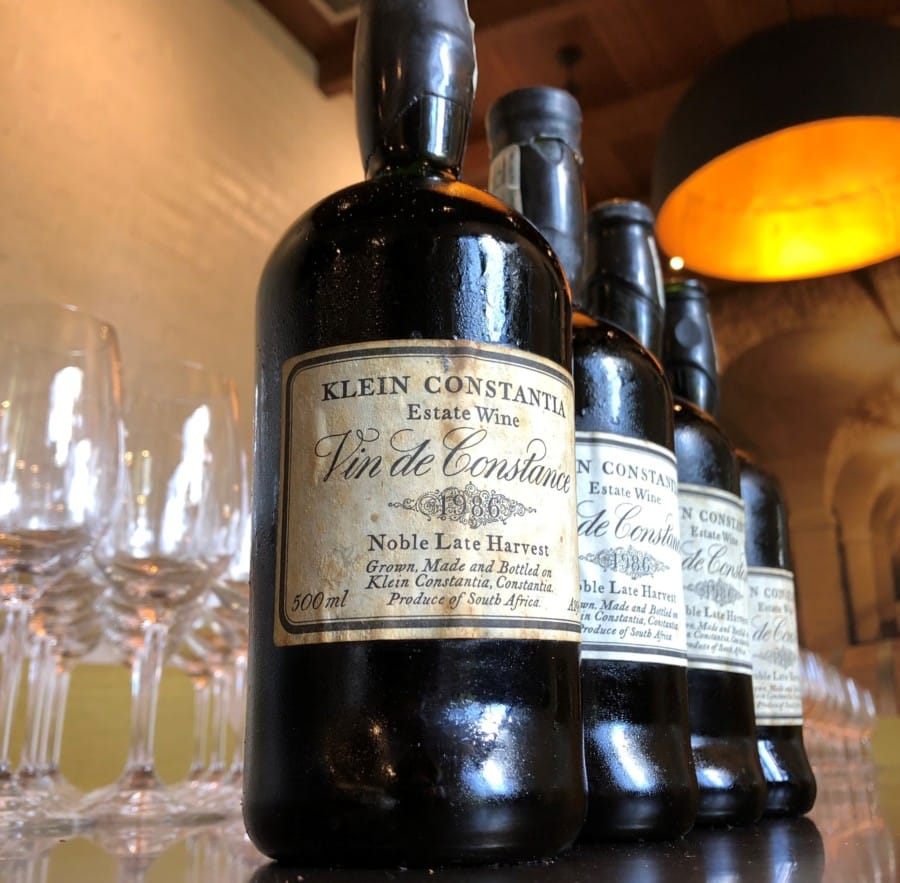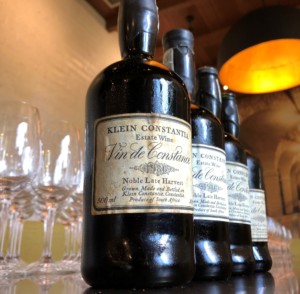 This week Klein Constantia celebrated three decades of Vin de Constance with the launch of its 2016 vintage – and a taste of its maiden 1986.
First a disclaimer: it was the team at Klein Constantia who helped rekindle my interest in history a few years ago when they asked me to research the history of Constantia. It turned out (and continues) to be so much more interesting than I'd expected…
A few standout moments for me:
Discovering that the man who put Constantia on the international map in the 1720s, Johannes Colijn, was the son of a black woman, Maria Everts. His grandparents were the slaves Evert and Anna van Guinea, and their descendants owned and produced wine at Hoop op Constantia, the 'original' Klein Constantia, right up until the late 1850s.
Finding proof that Louis XVI and Marie Antoinette had more 'vin du Cap de Constance' than Burgundy in their cellar at Versailles in the early 1780s.
Hunting in vain for evidence that American founding father Thomas Jefferson was a fan of Constantia, only to discover with delight that his presidential predecessors, George Washington and John Adams, both drank it in the late 1770s.
There's so very much more, but most of it had been forgotten over the course of the 20th century. After decades of KWV monopoly in an industry geared towards quantity rather than quality, with economic sanctions imposed and no light at the end of the tunnel, it's truly remarkable that the 'sweet, luscious and excellent wine of Constantia' which had disappeared a century previously (years before the arrival of phylloxera, by the way) was resurrected at all in the mid-1980s.
Here's how it happened…
Having bought Klein Constantia in a fairly rundown and overgrown state in 1980, Duggie Jooste was ahead of the curve in terms of clearing alien bush and planting virus-free material. Advised by SA's top viticulturist, Ernst le Roux of Nederburg (who soon put himself forward for the position of general manager at Klein Constantia), he planted Sauvignon Blanc, Chardonnay and Riesling on the cooler, south-facing slopes high up on the Vlakkenberg, and Cabernet Sauvignon, Merlot, Cabernet Franc and Shiraz on the warmer north-facing slopes lower down.
A sweet wine was not on the agenda (not even for Jooste whose family had produced one of SA's best-loved 'sherries, Sedgwick's Original Old Brown, for four generations).
But one evening Chris Orffer, Professor of Viticulture at the University of Stellenbosch, came for dinner. Orffer suddenly said: 'Do you realise that in the 18th and 19th centuries only one truly great wine was ever made in the Southern Hemisphere, and do you know where it was made? Right here in this valley, and this farm of yours was part of those vineyards.'
'Without Orffer, I don't think Vin de Constance would have happened,' says Lowell Jooste, Duggie's son, now living in La Jolla, California, where he runs LJ Crafted Wines. 'Orffer was the visionary.'
The Joostes realised they had 'an awesome opportunity to develop Klein Constantia as a great estate, fulfilling its winegrowing destiny'. Pouring over old ledgers, letters and diaries, as well as research by academics including AI Perold (1936) and Diko van Zyl (1974), they decided that the original (white) Constantia had been a natural sweet made from mostly Muscat de Frontignan.
In July 1982, Le Roux and farm manager Kobus Jordaan planted vines from a Muscat de Frontignan clone propagated at Ernita Nursery in Wellington (a clone Orffer believed had come from the original Constantia vineyards). In 1984, Le Roux persuaded Ross Gower to return from New Zealand when his contract at Corbans Winery ended. And after harvesting their first Muscat de Frontignan in 1986, Gower followed what he interpreted to be the old Constantia 'recipe'.
Only two barrels were made in 1986. 'We didn't release it commercially because we didn't make enough of it,' says Jooste. 'Plus it was only experimental at that stage, a work in progress.'
When the time came to choose a bottle that resembled the old hand-blown Constantia bottles that had been well known in Europe, Ernest Zeh of Columbit arrived at Klein Constantia with an Italian glassmaker, Bruno Papa. 'He brought five or six different shapes with him and we chose our bottle immediately,' says Jooste. 'It took less than five minutes and it's been used ever since.'
The first people to taste the 1986 were a few special customers and members of the wine media who received it as a Christmas present in 1990. 'I delivered it in person,' says Jooste. 'The only people who really grasped the historic significance at that stage were Michael Fridjhon and Sue Brown, a Cape Wine Master.'
In the three decades that have passed since then, Vin de Constance has achieved icon status worldwide. It's only had two winemakers since Ross Gower left to start his own venture in 2003 – Adam Mason and Matthew Day – and since the Joostes sold Klein Constantia to Zdenĕk Bakala and Charles Harman in 2011, the team led by managing director Hans Astrom has only become more determined to see Vin de Constance live up to – and perhaps even surpass – its mythical reputation.
2012 was the first vintage successfully grown in a more organic (some might say 'old-fashioned') way, and the team seems to have become increasingly focused on details such as individual berry picking and judicious oaking (large-format foudres introduced from 2016, for example).
'We try not to talk too much about the history anymore because we feel the future is more important,' says Day, who is nonetheless taken aback when I share some excerpts from a journal that was kept by Lambertus Johannes Colijn of Hoop op Constantia in the early 1800s.
In it, Colijn described everything from soil preparation ('one basket of manure is used for four vines') and pest control ('placing rolled-up vine leaves in the vines to catch weevils'), through to barrel treatment ('those with a musty smell must be kept full of clean water for eight days') and fining ('each cask with a basin of sheep or goat's blood').
'In order to make good Constantia wine,' he wrote, 'one should allow the grapes to ripen thoroughly before cutting. They should be half-way towards becoming raisins, and during the cutting all rotten and unripe berries have to be spotted, picked out and disposed of.'
When it came to fermentation, he wrote: 'Great care must be taken to listen daily, and if fermenting continues [the wine] has to be placed in a cask, which was treated the day before with a piece of sulphur six inches long and four fingers broad, but no longer than this, as otherwise the wine is bleached too much. And after it has been lying still for eight days, it is poured over into clean casks which are treated the day before, on the first of May. And then from the first of August, clean casks again…'
Attention to detail, it seems, is nothing new.
BIBLIOGRAPHY
Colyn, LJ: 'Annotations on Wine Making at De Hoop op Constantia' in GJ Schutte, Hendrik Cloete, Groot Constantia and the VOC, 1778–1799 (Van Riebeeck Society, Cape Town, 2003)
Joanne Gibson has been a journalist, specialising in wine, for over two decades. She holds a Level 4 Diploma from the Wine & Spirit Education Trust and has won both the Du Toitskloof and Franschhoek Literary Festival Wine Writer of the Year awards, not to mention being shortlisted four times in the Louis Roederer International Wine Writers' Awards. As a sought-after freelance writer and copy editor, her passion is digging up nuggets of SA wine history.
Like our content?
Show your support.
Subscribe