Sensory overload
1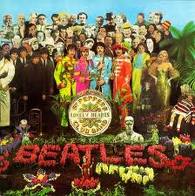 Five classic albums. Five great contemporary South African wines under R200. It could just fry your brain.
Most of us have experience of wines showing differently according to context, so it's not completely crazy to think that music would affect the perception of wine. Scientists put it down to "cognitive priming theory", where the music sets up the brain to respond to the wine in a certain way.
A big red like a young  Cabernet Sauvignon is going to fare better with some powerful and heavy rock as opposed to zingy and refreshing pop;  a deftly oaked Chardonnay should shape well with some subtle and refined acoustic  folk; a well-aged Merlot with some mellow and soft soul. The best music to pair with tequila shooters? Probably Lady Gaga.
To help you on your way with your cognitive priming, here are five great local wines, each matched to an album that's guaranteed to ensure a flavour sensation.
Jazz
Wine: Graham Beck Brut Blanc de Blancs 2007 (R195)
Album: Kind of Blue – Miles Davis (Sony Jazz, 1959)
The Graham Beck's not cheap but still cheaper than your average Champagne and it's one of South Africa's most impressive bubblies. From 100% Chardonnay, it underwent partial barrel fermentation and spent 40 months on the lees. In the glass, you'll find it very elegant, clean and pure with citrus flavour and a good line of acidity. The luxuriously cool set that is Kind of Blue by legendary trumpeter Miles Davis is the ideal accompaniment.
Pop
Wine: Teddy Hall Reserve Chenin Blanc 2009 (R110)
Album:  Sgt. Pepper's Lonely Hearts Club Band – The Beatles (Parlophone, 1967)
Chenin Blanc has a reputation for making cheap 'n cheerful, not particularly complex wine but the Reserve Chenin Blanc 2009 from Teddy Hall proves that the variety is capable of greatness, this wine being rich and full but not at all clumsy.  Satisfying now but worthy of repeat visits for at least the next five years. As with Chenin, there are those who consider pop as a genre to be frivolous but then they probably haven't heard   Sgt. Pepper's by The Beatles, which goes so far beyond "light entertainment".
Rock
Wine: Waterford Cabernet Sauvignon 2007 (R135)
Album: IV – Led Zeppelin (Atlantic, 1971)
Cabernet is king, as the saying goes, and the 2007 vintage from Stellenbosch  farm Wateford is a particularly well-bred rendition of the variety. Classically styled, i shows cassis and a pleasant leafiness on the nose while the palate has good fruit purity, fresh acidity and well judged oak. It's all about reined-in power. Also displaying an immense amount of power but perhaps not quite so controlled is the fourth album from Led Zeppelin, arguably the greatest rock 'n roll band of all time.
Electronic
Wine: Stellenzicht Golden Triangle Pinotage 2008 (R80)
Album: DJ Shadow – Endtroducing… (Mo' Wax, 1996)
Pinotage is a cross between Pinot Noir and Cinsuat (also called Hermitage, hence the contraction). Get the winemaking  wrong and it can result in rustic, inelegant wine. Get it right and it delivers something with great fruit depth and an intriguing flavour profile almost unlike any other wine, the Stellenzich Golden Triangle 2008 being a great example with red fruit and an intriguing savoury note. Cross-over works well in music, too, DJ Shadow cutting and mixing hip hop and chill-out to good effect on 1996 album Endtroducing…
Indie
Wine: First Sighting Pinot Noir 2008 (R115)
Album: Closer – Joy Division
Pinot Noir is the heart-break grape, notoriously difficult to make and frustratingly elusive in the glass. First Sighting is the second label of Elim winery Strandveld and the 2008 Pinot Noir has all the mystery and evanescence that typically gets Pinot Noir lovers overcome with emotion. What more appropriate album to listen to than the angstful Closer by Joy Division, made shortly before lead singer Ian Curtis tragically committed suicide?
A shortened version of this appeared in the May issue of GQ.
Like our content?
Show your support.
Subscribe