The significance of entry-level wine brands
20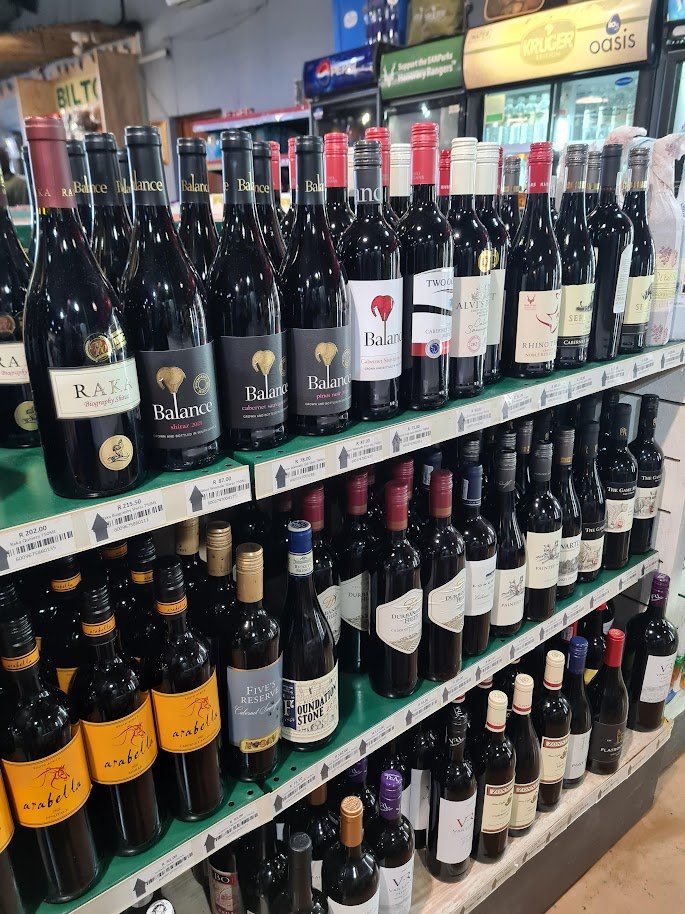 What to drink on safari? I had this conundrum when embarking on a recent holiday to the lowveld with extended family and while I'm aware that many wine lovers go to great lengths to ensure that they have access to only the best when in the bush – either accepting onerous excess baggage costs or even transferring very good wine into foil pouches – I was inclined to take a more pragmatic view: We were to live off the land.
The majority of the vacation was spent in Kruger National Park – four nights and Mopani rest camp and three at Olifants – and I'm happy to report that the selection of wines available on site was broader than I had expected. That said, most of what was on offer was priced between R100 to R200 a bottle and was either "critter wine" or big-brand.
How then to make a selection? While prestigious labels as featured regularly on this website often steal the spotlight, it is essential to acknowledge the vital role played by wine brands at the bottom end of the market, these serving as a foundation for the entire wine industry.
At this point, it's important to make a distinction between commodity wine and branded entry-level wine. All the wines were approachable in price but how to be confident about quality? Straight away, wines like Balance from Overhex, Meerkat from Welbedacht in Wellington, Serengeti from Swartland Winery and Rhino Tears from Paarl cellar Mount Vernon (no matter how worthy the latter's cause of raising money for anti-poaching efforts might be) were rejected on the basis that I'm unaware of these wines ever receiving any meaningful critical endorsement. Even Ashton property Arabella, with its relatively good market visibility, was left on the shelf, again because I had no real fix on the basic merits of the wines.
The fear is always that the lower end of the wine market is a wasteland of mediocrity but there are operators at play here who's commitment to quality is unwavering and well demonstrated. What did end up in the shopping trolly were wines from the likes of Du Toitskloof, Kleine Zalze, Nederburg, Painted Wolf, Zonnebloem and, dare I say, Tassenberg.
Du Toitskloof and Painted Wolf enter our category reports as sponsored by Prescient and often out-perform much more vaunted wines. In 2020, Kleine Zalze was both the top performing winery of the year in Platter's and most successful producer at the Trophy Wine Show and while it would have been its top-end wines that earned it these accolades, a positive impression is created for the rest of the range and rightfully so. Nederburg and Zonnebloem, despite all of what was Distell's mismanagement, still deliver intrinsically to a greater or lesser extent and inspire confidence while Tassies has been a gateway to wine discovery for too long not to be drunk with some fondness. In fact, it still completely overdelivers at its price of around R35 a bottle…
Of course, entry-level wine brands act as beacons, inviting neophytes into the world of wine but their importance extends beyond consumer enjoyment. As mentioned above, wines that are successfully differentiated from their competition and are therefore commercially viable serve as the load-bearing part of how the wine industry is structured. By stimulating demand and fostering a vibrant market, such wines contribute to the economic sustainability of the industry – as these brands flourish, the benefits ripple through the entire value chain from vineyard to cellar door and beyond.
A proviso to all of the above is that it is up to brand owners to communicate with consumers and this is not one of the South African industry's greatest strengths. Conversely, it's beholden on consumers to act shrewdly. Any decent safari involves gin and tonic as much as wine and while the holiday started out with the premium Tanqueray (R315 a bottle) and Bombay Sapphire (R349), we finished on the supposedly humbler Gordon's Special London Dry Gin (R179). I struck me, however, that the Gordon's was very fine, something only endorsed by the outcome of this year's Trophy Spirits Show which saw it win the trophy for best in class.
Like our content?
Show your support.
Subscribe