Tim James: Co-ops, quality and colombar
By Tim James, 23 January 2023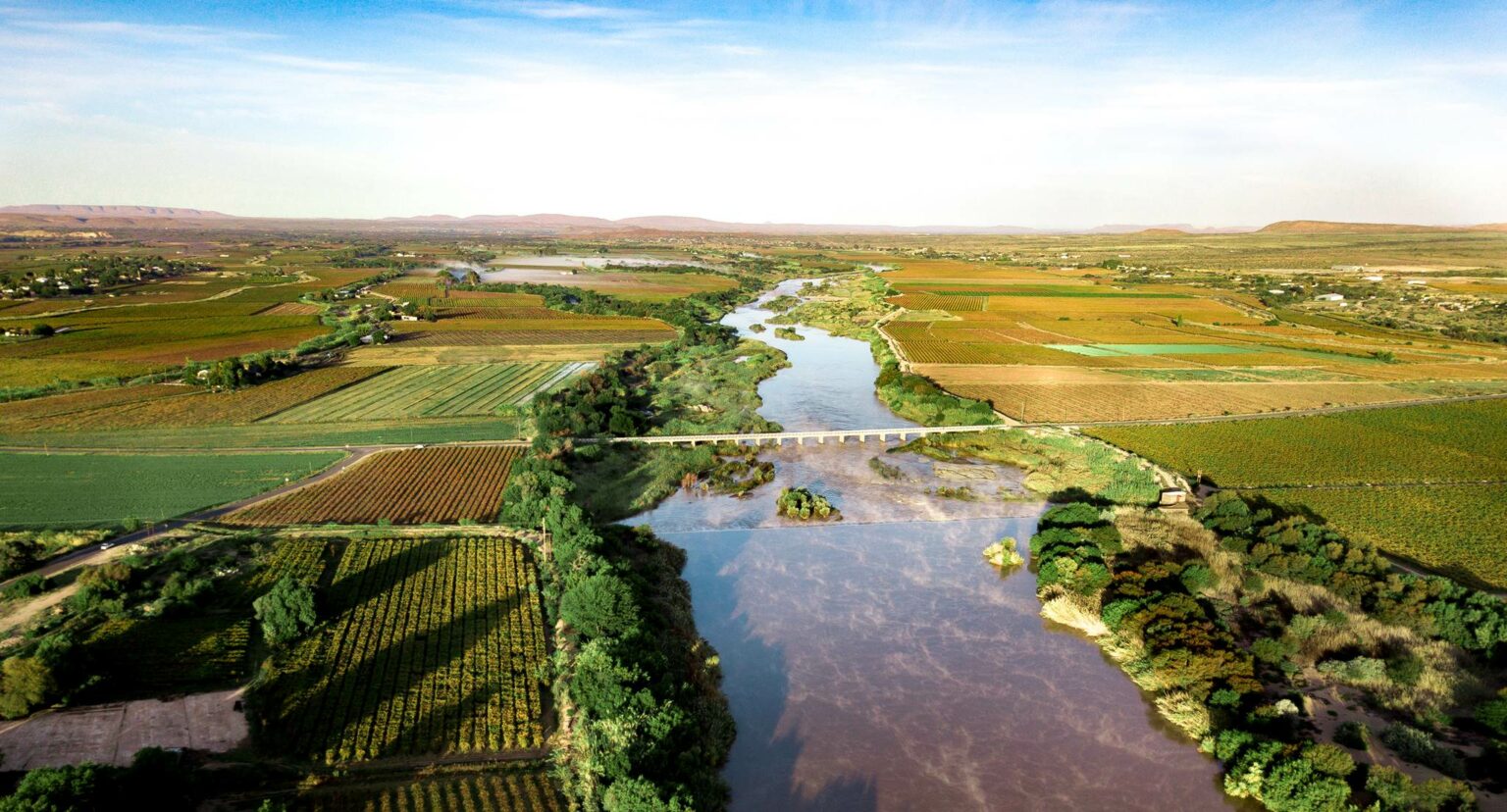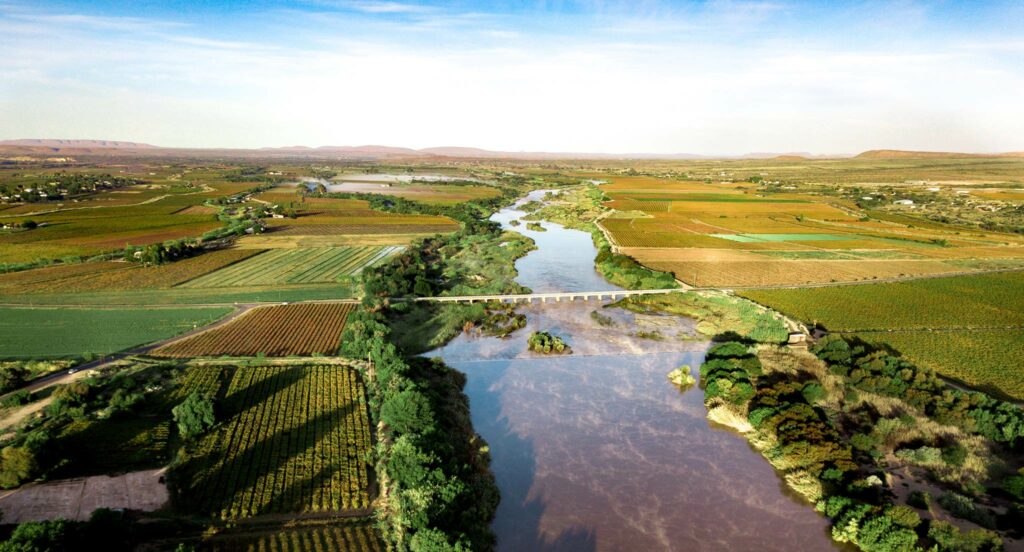 Comments on an article I wrote last October about reclaiming ignored or despised varieties, especially colombard, got sidetracked into discussion of quality claims about the Orange River Cellars (ORC) versions of that variety. I had to confess that I didn't know them and got accused of unacceptable ignorance and also "elitist paternalism" – but, to help me overcome the former at least, the producer kindly sent me a small parcel of bottles, and I've finally got round to some sort of report.
First, though, a few partly digressive generalities about co-op wineries – which are not co-ops anymore and should be called producer cellars. ORC, apparently better known in many circles by its Afrikaans acronym, OWK, is one of these wineries that together produce the overwhelming share of South African wine. It's a particularly large one, in fact, with something like 600 shareholders (accounts vary, but maybe it's hard to keep track) farming vast, sunny and irrigated lands along the Orange River in the Northern Cape, and with a handful of separate production cellars.
South Africa's co-ops mostly emerged in the middle of the last century and thrived within the national wine strategy, as dictated by KWV, of producing quantity rather than quality, particularly favouring hot areas where plentiful water was available from new or enlarged dams (while production quotas were denied to cooler areas). Though forced to shift from the cooperative model to more commercially standard business practices, they've largely shown themselves unable – perhaps unwilling – to shift their focus from overcropping and bulk production. Hence what seems like a race to the bottom, and the perfectly justified cheapness of the great majority of South African wine on the international market.
The larger part of co-op wine is sold off in bulk to, mostly, the big merchants or international customers, with a probably increasing, and more lucrative, range of generally inexpensive, often decent-enough and good value own-label wines. For some decades now, though, they've been supplementing these by trying their hands at crafting (as they'd no doubt refer to it on the back labels) a few more ambitious and expensive wines – probably directed at raising their general profile.
On the whole, the trouble is that most haven't done this convincingly, thinking that ultra-ripeness, heavy extraction for intensity of flavour, and an excess of expensive oak character will do the trick. Reliance on established cellar techniques (additives of various kinds, especially) rather than improving viticulture and lowering yields seems also to have been irresistible. There are undoubtedly some good top-end wines made by large producers in this style, of course – it's a bit invidious to mention a few, but I could instance the top Windmeul pinotages and the Rex Equus and a few others from Perdeberg. As well as a raft of middle-range wines where the whites are usually better than the reds.
The last decade's rise to fashionable prominence of old vines seems to be having a further beneficial effect on the co-ops, however. It must have been very frustrating for them on occasion to have seen the soaring prices and reputations for new-wave single-vineyard wines made from grapes that had previously disappeared into their own vast blending tanks. Some co-ops initially fought back hard, effectively preventing their members from selling off their best grapes and cooperating with the new wave producers in managing the vineyards.
André Morgenthal of the Old Vine Project tells me, however, that they have become "more amenable to the cause" in recent years. He points out that 85% of the Cape's old vines are tied up in the co-ops, so that's immensely relevant. The OVP website now lists at least nine co-ops as members, and a number of them are making wines proudly bearing the OVP sticker. Again, a few of these wines inevitably do little more than prove that old vines are not sufficient for making fine wine. Morgenthal says that he usually advises the producers to consult about viticultural and winemaking practices with one of the "rockstars" with experience in bringing out the strengths of a fine vineyard… but this advice is certainly not always taken up. Some exciting things are happening though – Riebeek Wine Valley Co, for example, is showing real determination and intelligence in learning new ways. Overall this development is undoubtedly commendable, and progress will continue – and will hopefully even have an effect on the whole co-op model, which is arguably failing the country badly.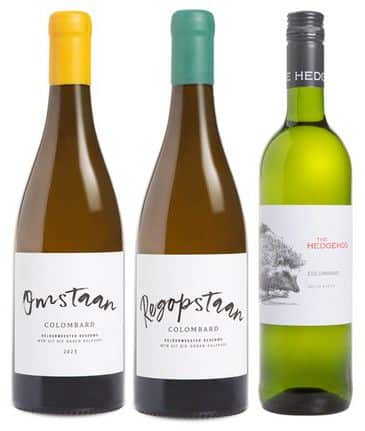 The ORC colombards I tasted are not off old vineyards, though mature ones – and high-yielding. The Hedgehog 2022 is the widely available one, at under R60. Nice enough, well balanced to be only just off-dry, tropical-fruity and ordinary. The other two are more ambitious, and only available from the cellar. Tellingly, the attractive, modern labels avoid mention of Orange River Cellars except in giving the website. They're in Afrikaans – "Wyn van die groen Kalahari" would sound as good in English as "Wine from the green Kalahari", I suppose, and is a very pleasing and descriptive slogan. Both 2021 wines are oaked, though restrainedly so – I have to differ from the Platter taster who found otherwise (tasting back in June or thereabouts) and gave both of these what seem to me disagreeably ungenerous ratings. What is notable (though unmentioned by the Platter taster), given my earlier remarks about the generality of most ambitious co-op wines, is that both have modest alcohol levels: 11.5% for Omstaan, 12% for Regopstaan (though the website says 12.7%); and in fact both do show some not unpleasing green freshness. Both are properly dry. Regopstaan is the fruitier (tropical, cape gooseberry, etc), though not egregiously so, with some elegance to its fresh charm. I slightly preferred the Omstaan, which is spicier and more savoury, with the dusty oak somewhat apparent as well as a delicate florality.
Very decent, drinkable wines, I thought, though, frankly, not to be compared in terms of inherent fruit quality and character with the best of the new wave colombards from further south (as mentioned by me and a commenter in the original article). And I should also mention that I tasted two other OWC wines. The Shiraz-Petit Verdot 2020 had smartly handled tannins, but I didn't much care for the flavours (herbal-dominated) or the awkwardly adjusted acidity. Omstaan Wit Muskadel XI (the best barrels from 11 vintages) is unusually fresh and light-feeling, uncloying and with plenty of pretty restrained charm.
Tim James is one of South Africa's leading wine commentators, contributing to various local and international wine publications. He is a taster (and associate editor) for Platter's. His book Wines of South Africa – Tradition and Revolution appeared in 2013.
Like our content?
Show your support.
Subscribe