Tim James: Cultivate Collective – promoting black talent in wine
By Tim James, 13 September 2021
5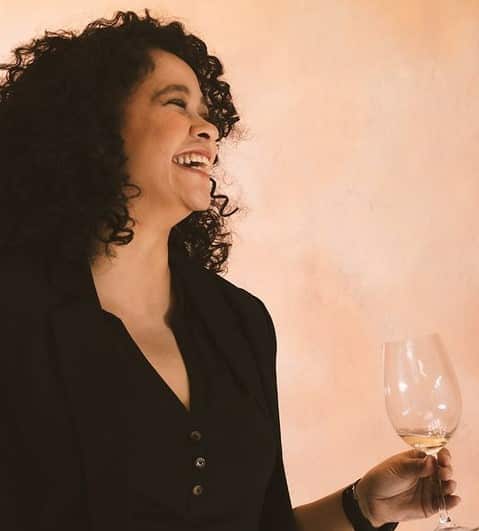 A few weeks ago was one of the happier (not just for me, I think) as well as most hopeful wine industry events that I have attended for a long time. Apart from asking a few questions, I wasn't participating – more sitting and sipping on the sidelines while a group of young men and women presented their wines and explained them and their backgrounds to their colleagues. The wines were all at least good – some were very good indeed – and the presenters articulately and, above all, winningly combined pride and modesty.
It was a meeting of a collective called Cultivate. It was founded last year, but in fact only officially opened its doors last week – literally the doors of its Salt River, Cape Town home/meeting venue/and public marketplace.
Cultivate aims, so they say, "to inspire and realise a wine landscape that is made in the image of the people who live and work in South Africa". That means responding to the "transformational challenges" of the industry and striving for "representation and equity" in the industry. In simpler words, as I understand it, it primarily means helping a cohort of black people, who are already involved and even established in the industry, to advance their skills – winemakers, sommeliers, industry service people and the like. By "black", smilingly pointed out Zahira Asmal , the designer and leader of the collective, is meant "Biko-black", as was evidenced by the range of darkish shades represented at the meeting I attended.
And although, as I say, the focus is clearly on professionals rather than the mass of black people at the lowest levels of reward in an unreformed industry, Zahira is confident that their progress "will ultimately benefit other black people in the industry." Winemakers are the most obvious group involved, and the collective will help in the promotion and sale of their wines – not least through the Marketplace in Salt River and the Collective website. As to the funding of the organisation – it's all very discreetly done, but Zahira told me that there is a Swiss foundation involved.
That's all rather dry, especially the bits of sociologese. What made the event I attended so happy and hopeful was the people, their stories and hopes, and their wines.
I confess I'm not entirely sure how, for example, a sommelier – necessarily with a more solitary job than many in the industry – fits into the scheme; but I daresay that will emerge. Zahira "has envisioned a way forward for Cultivate members and their accomplishments to become widely known and appreciated', through "removing barriers to entry and visibility". When making the initial selection of members, an effort was made to "identify a range of skill sets and professions so that the members may learn from each other, offer each other services, and represent the collective more broadly". Another interesting profession represented at the meeting I attended was that of Merecia Smith, who has a wine-analysis laboratory (at present mostly working for Spier, I gathered). Consultant and exporter Natasha Boks (NBW Consulting) plays the crucial role of "getting the wines to the markets"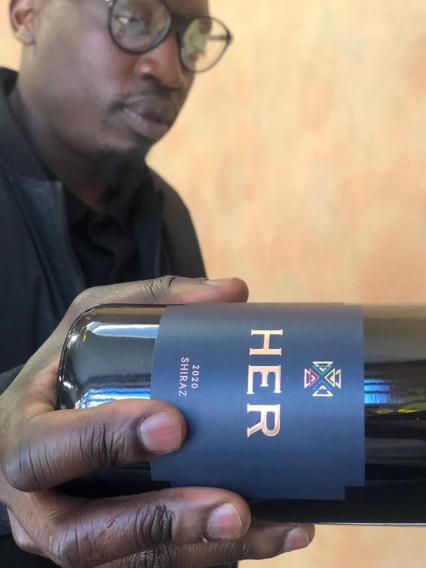 But, apart from the sommeliers expertly pouring wine, most of those present were those who had made the stuff. Some are already firmly established in the industry – like Tania Kleintjes, organic winemaker at Spier; former CWG Protégé Wade Sander, now fully involved in his Brunia Wines after six years working for Mullineux and Leeu Passant; Praisy Dlamini of Adama Wines and the Her Wine Collection of eight women winemakers; Benele Vakele, winemaker for Duncan Savage, who recently launched the maiden vintages of his own Tembela Wines label. There are others in Cultivate, and no doubt there will be more, and judging by the quality of wines (and the likelihood of benefiting from the collective's joint wisdom and what is brought into it from outside expertise), these are names that serious wine drinkers will get to know well. Their personal stories are often splendid too – like that of Natasha Williams of Bosman and her own Lelie van Saron label, a tale of bravery and determination, of coming as an outsider to learn about wine and learn to love it, without forgetting her roots.
So, Cultivate has been properly launched with its base at the Salt Orchard complex in Salt River, near Cape Town's city centre, a website, and a presence on Instagram and Facebook. If you're around Cape Town this month (September), have a look at Cultivate's Facebook Events Page for details of the Heritage Month programme, or download it from here – it looks pretty spectacular and interesting even for others than wine lovers..
More generally, the new marketplace is, they say, a "wine bar, a collaborative retail store, a tasting room, and an events space. It's open to the public from Tuesday to Saturday, as a venue to catch up with friends, meet our members, and explore what's on the shelves." Worth trying, I'd say.
Tim James is one of South Africa's leading wine commentators, contributing to various local and international wine publications. He is a taster (and associate editor) for Platter's. His book Wines of South Africa – Tradition and Revolution appeared in 2013
Help us out. If you'd like to show a little love for independent media, we'd greatly appreciate it. To make a financial contribution, click here. Invoice available upon request – contact info@winemag.co.za
Like our content?
Show your support.
Subscribe