Tim James: Deliciousness from Doran
By Tim James, 24 February 2020
Badenhorst is a name to reckon with in Cape wine. Probably its Adi representative, at the Swartland base he owns with cousin Hein, is the best known these days – but Constantia wine flows in his veins. Adi grew up in the 1980s at Buitenverwachting, where his dad, André, was general manager. André, in turn, had had his élévage at Groot Constantia, where his father was the farm manager – for 46 years, according to Adi, who rather irreverently mentions somewhere that his grandfather "also used to make a bit of wine at home from juice. It quickly turned into vinegar and was thrown into the salad".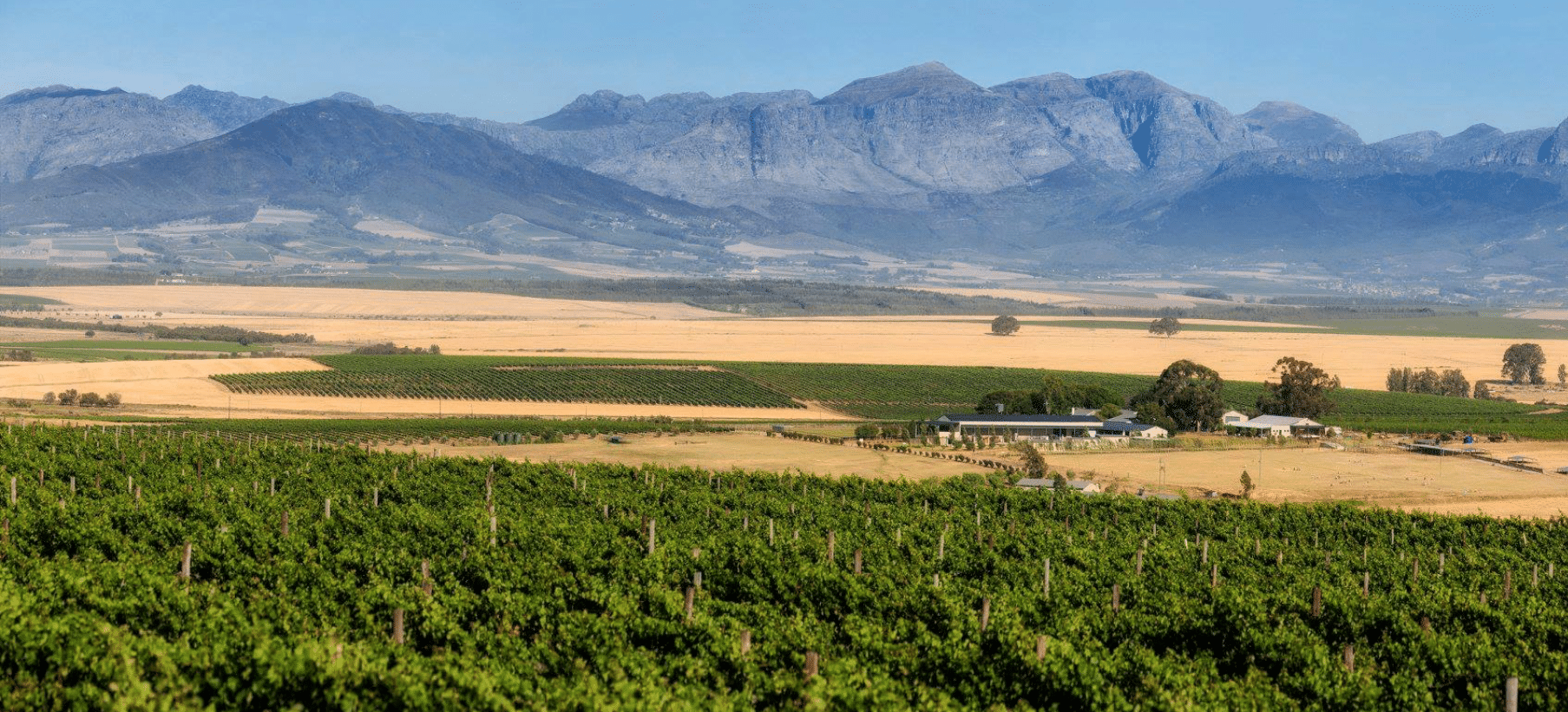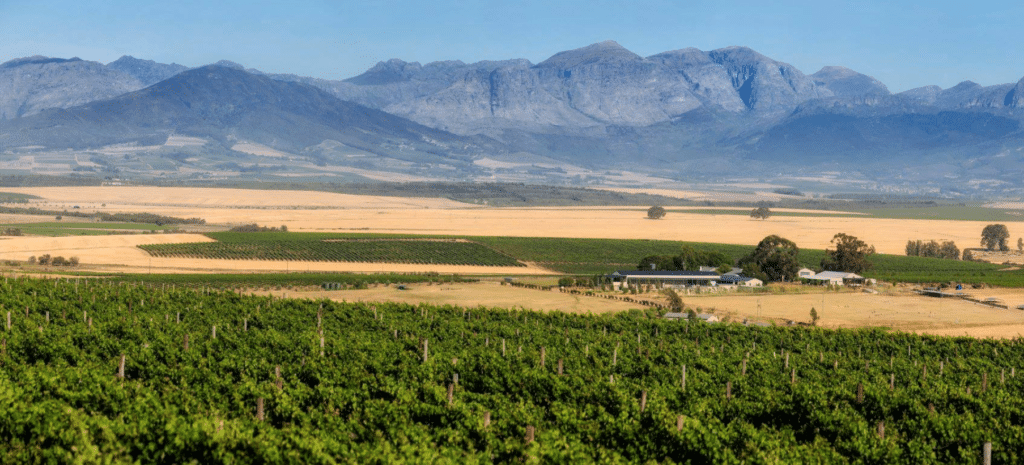 A decade or so back André teamed up with London-based and Irish-born Edwin Doran – it was an old friendship, involving a shared love of wine, rugby and food – who'd bought a large farm in the Voor-Paardeberg (now replete with animals ranging from cattle to caracals, as well as 55 hectares of vines). So André became a partner and CEO of Doran Vineyards, ensuring that all the new infrastructure was in place for the 2012 vintage. Edwin apparently sold a magnificent wine collection to finance the winery cellar, including 84 bottles of Château Lafite 2000 that paid for the array of steel tanks. He spends some three months of the year at Far Horizons farm, but it is André who is its public face.
And it was André with whom I've recently had renewed contact. First, he was wondering whether "production of wine stopped at all during the phylloxera crisis in the Cape" towards the end of the 19th century (to which the briefest possible answer is "no, largely because the authorities already knew from international experience that grafting new vines onto American rootstocks was the only answer"). Second, he offered to drop off bottles of the three new top-level Doran Vineyards wines for me to sample (to which the briefest possible answer was "yes please").
The new wines (all 2018) are the Chenin Blanc Reserve, Grenache Blanc, and Roussanne – varieties which had previously been united in the L'Alliance and Arya. They were made by Martin Lamprecht – who's since left to do his own thing, so there'll be a new person in the cellar soon.
As to these three wines: frankly, I could simply invoke the word "delicious" (noting that the deliciousness in each case will cost around R180 per bottle, not unsurprising for this type and quality of wine, made in small quantities – about 1000 bottles of each) and stop there. If I don't, I'll start wondering if they are almost just too delicious and crowd-pleasing, and young wines like this should offer more of a challenge.
More can be said of course. All three are very ripe, flavourful and not without a touch of sweetness. So here are my jotted down notes for the Grenache, perhaps my favourite of the three: "Lovely fresh, ripe, quite floral aromas; generous. Delicious intensity of flavour but the details are subtle enough. Fresh and lively, despite the forceful richness. All in balance and held together by a good tight acidity. Immensely drinkable yet not merely pretty – a bit more substantial than that." Much the same, mutatis mutandis, for the Chenin Blanc Reserve.
With the Roussanne, I got a touch more doubting, my scribbled notes suggest: "A bit spicier than the others; some lovely delicate nuances of aroma. But it takes the creaminess of texture to a new and almost excessive level. The first day or two almost unctuously rich, with a perceptible sweetness, though with decent acid backing. Impressively charming, but almost too much so. As the excess subsided over a few days, especially on the third, I enjoyed the wine more. Soft richness of texture, like velvet, but not quite integrated, so much is the focus on that richness."
Strange to think that sometimes deliciousness can even become a touch excessive. But André Badenhorst and his team have built Doran into a significant winery over the last decade, and these three new monovarietal wines will do no harm to its reputation for admirable, very enjoyable and tasty wines.
 Tim James is one of South Africa's leading wine commentators, contributing to various local and international wine publications. He is a taster (and associate editor) for Platter's. His book Wines of South Africa – Tradition and Revolution appeared in 2013
Attention: Articles like this take time and effort to create. We need your support to make our work possible. To make a financial contribution, click here. Invoice available upon request – contact info@winemag.co.za
Like our content?
Show your support.
Subscribe