Tim James: Drinking Cape wine in 17th century England – perhaps
By Tim James, 22 November 2021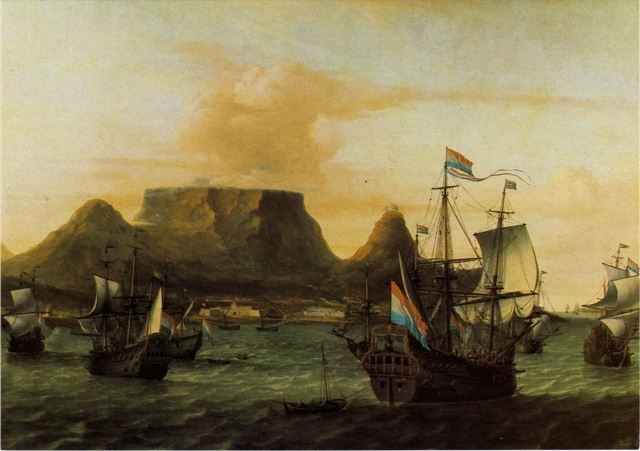 I came across what is the earliest allusion to Cape wine I know in English (as opposed to Dutch) – some words from 1690, just 42 years after that first tiny harvest. However… The tentative nature of my grand announcement will have been picked up by the alert reader noticing that I said "allusion" rather than "reference" – and even that word is perhaps a little strong. So, with no more preemptive apologies, and just a little scene-setting, let me give my quotation.
The allusion occurs in a letter dated "Thursday Morning, 13 November 1690" and written by Samuel Pepys, whose famous diary of the 1660s has illuminated the tumultuous times of the restoration of the English monarchy, wars with the Dutch, his infidelities, his quarrels and pleasures with his wife, his work for the Navy, the terrible London plague of 1665 and the Great Fire of the following year, and much else (I once on this website mentioned his mixing "Renish wine" with weak beer). On this occasion, long after the diary period, Pepys was writing to John Evelyn – coincidentally, another famous diarist – and told him of an exotically themed dinner with a mutual friend, James Houblon:
"where both hee and I dranke your health and earnestly wish'd you there, as believing the Meale would have pleas'd you noe less than it did mee, as hardly consisting of one dish or glass (besides bread and beere) of nearer growth than China, Persia and the Cape of Good Hope."
That's it – and I hope it strikes you with the import it did me. For, at this dinner of international rarities, what from the Cape of Good Hope could plausibly have found its way to Mr Houblon's London dinner table other than wine? This was a little before the time when Mrs Ball's Chutney, or a Bar One, or vacuum-packed warthog fillet, or even biltong could have been offered to represent delicacies originating from the foot of Africa.
At this early date, of course, none of the Cape's tiny wine production was readily available in England. James Houblon, however, was in an excellent position to have procured a flask or bottle of it (glass bottles were coming into use at this time, in a small way). He was a leading international merchant – along with his father and brothers – and so would have had numerous contacts with men in ships. Perhaps he commissioned one of them to bring him such curiosities; perhaps this was a gift from one who knew his taste for exotic stuff. Another of the Houblon brothers was involved in Dutch trade, which might have helped.
Certainly, Cape wine could not have been purchased by James Houblon in London, or even in Amsterdam. There was not much of it about at all, but if exported anywhere around that time, it would have been to Batavia, the centre of the Dutch East India Company's trading network in Asia (the area corresponding to present-day Jakarta in Indonesia), or possibly Mauritius. A small amount went there, it seems, as early as 1679, although in 1688 there were complaints from VOC headquarter in Amsterdam and from Batavia about the quality of the stuff, and the authorities at the Cape were firmly told not to send any more.
The best of the wines seem to have had a better reception in the Cape itself – undoubtedly a voyage, including lengthy storage in dirty barrels, would not have improved them. Anyway, it's probably more likely that Houblon's wine (I'm assuming it existed) would have been bought in Cape Town, by an officer on a passing ship, calling in for supplies or repairs. There were some 15 Dutch ships each year travelling in the direction of Europe, and a few English ones.
It's unlikely that it was Constantia wine – Simon van der Stel's vines weren't planted until at least 1686, but it is possible; Leipoldt says that some Constantia was sent to Batavia in 1692. Most likely it came from closer to Cape Town, or from Stellenbosch or Drakenstein (Paarl area). What grapes it was made of, who knows; the same goes for what it was like. But I do hope it existed. Pepys doesn't tell his correspondent (and us) any more – not even whether he enjoyed the wine as well as appreciating the rare opportunity. With any luck (and he at least had the luck of a great zest for life and experience), at least enough to pronounce it "interesting" – that great get-out.
Incidentally, nearly 30 years before this letter Pepys does make one reference to the Cape in his diary, in the entry for Tuesday 30 December 1662, just a decade after van Riebeek entered Table Bay. He writes again of a dinner, this time with, amongst others, two East India Company officers:
"With the officers I had good discourse, perticularly of the people at the Cape of Good Hope, of whom they of their own knowledge do tell me these one or two things. viz., that when they come to age, the men do cut off one of the stones of each other, which they hold doth help them to get children the better and to grow fat. That they never sleep lying, but always sitting upon the ground. That their speech is not so articulate as ours, but yet [they] understand one another well, that they paint themselfs all over with the grease the Duch sell them (who have a fort there) and Sutt [soot]."
Yes, well. Travellers' tall tales came back to Old England along with exotic foodstuffs and liquors.
Tim James is one of South Africa's leading wine commentators, contributing to various local and international wine publications. He is a taster (and associate editor) for Platter's. His book Wines of South Africa – Tradition and Revolution appeared in 2013
Help us out. If you'd like to show a little love for independent media, we'd greatly appreciate it. To make a financial contribution, click here. Invoice available upon request – contact info@winemag.co.za