Tim James: Dryland wines from "the home of Chenin Blanc"
2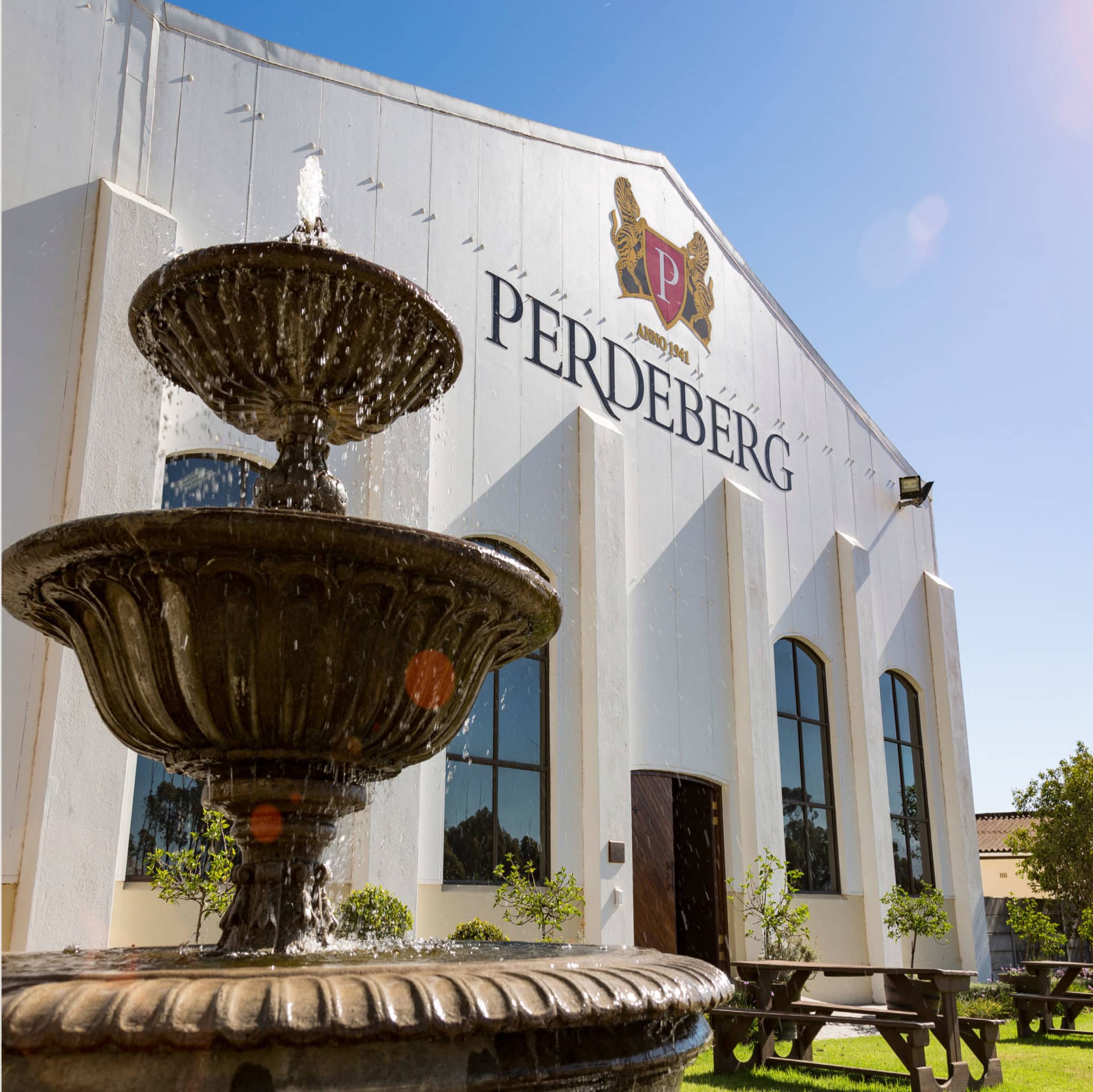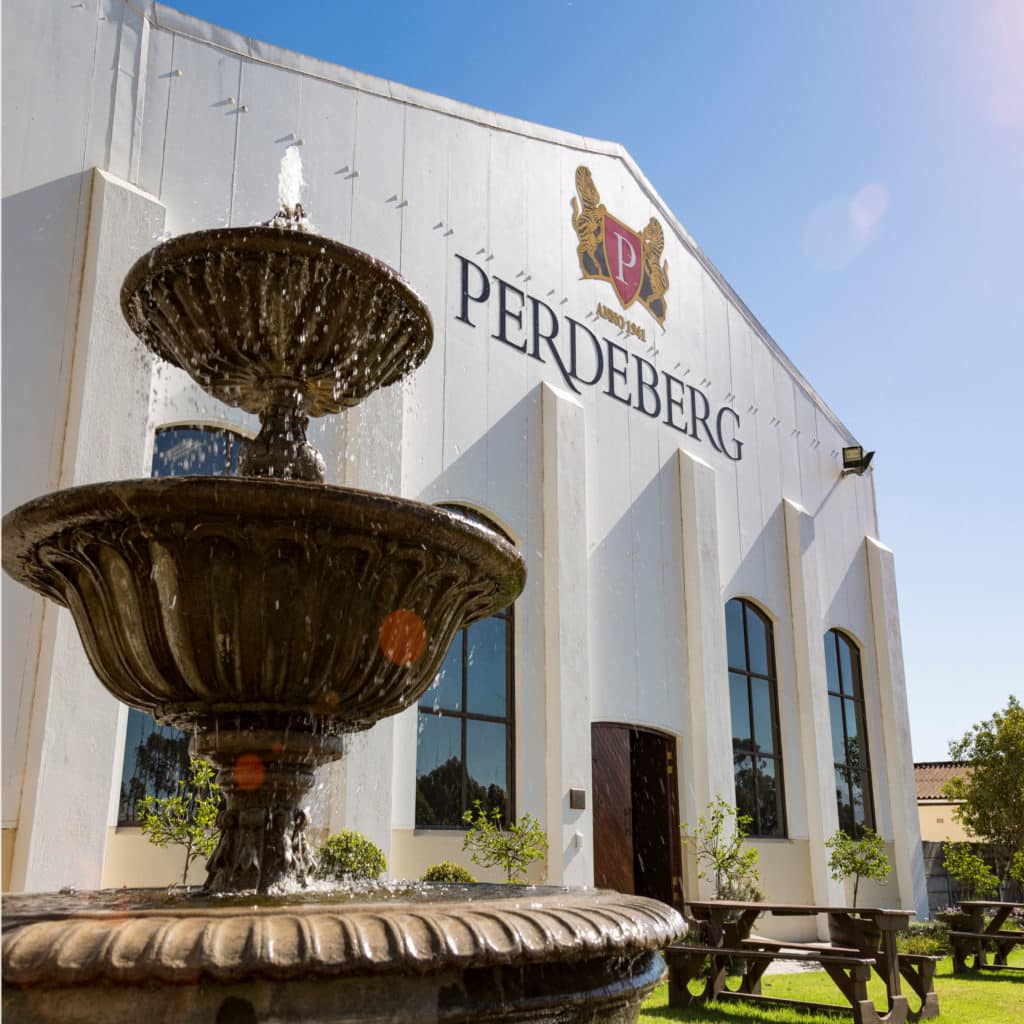 It's hard being a wine co-op these days, it would seem – not that they're really co-ops anymore, these large producer-owned wineries. They thrived in the glow and service of that biggest co-op of all, the KWV before it too abandoned its sheltering role (quota system, minimum price, etc) and became, as commentator Michael Fridjhon once put it, just one hustler among the rest. Become hustlers too, the co-ops had to successfully commercialise their operations (sometimes via mergers) – or die, and quite a few have done the latter. There were 70 co-ops in 1993, since when the number has been dwindling: to 45 at the end of 2020, and I'm not sure if that number includes those two formerly noteworthy establishments Simonsvlei and Swartland. And, from what I hear, at least some others are not in a good way at all.
Happily, Perdeberg Wines looks to be in excellent health to celebrate its 80th birthday this year – like many co-ops it was founded during the years of WW2. I visited the HQ recently, on the southern, Paarl side of the Paardeberg, and it was looking handsome and welcoming after a major revamp (I was last there perhaps 15 years ago), designed to increase its attraction as a "destination". There's now a pleasant restaurant, where I had a good lunch after a tasting with CEO Gerhard van der Watt, sales chief De Bruyn Steenkamp, and Albertus Louw – who leads the teams in both cellar and vineyards. All of them doing a great job, it seems to me – they certainly managed a good job on me, at least: I'm convinced; by the selection of wines I tasted, and from what I heard. Albertus Louw is unquestionably a first-class winemaker, able to produce a wide range of wines, delicious and sometimes much more than that, from bottlings out of enormous blending tanks to hands-off single-vineyard rarities maturing in amphora.
As with most such wineries, there's necessarily a large range of wines under the home label – which hosts, of course, only a small minority of the wine produced off the farms of the 27 owner-members. Unlike many greatly bottom-heavy co-ops, Perdeberg is easily able to sell off a good deal of wine (especially Chenin blanc, I think) to be eventually marketed under the more prestigious labels of well-known producers in Stellenbosch and elsewhere. The Perdeberg range itself is carefully and cleverly segmented but – as with the wines of the Cape generally – there is the quandary about whether the top labels are dragging the bottom ones up, or the cheapest lines are a heavyweight preventing the top ones from getting the traction their quality deserves. (I didn't get to taste the Soft Smooth Range, in can or bottle, I'm rather relieved to say.) But I think Perdeberg must be congratulated on the impressiveness of the upper tiers which deserve to be appraised blind, as it were – without any "co-op" discounting. The own-brand wines are treated, it's claimed, as they would be in an estate. And attention to viticultural improvement is seen as important.
I couldn't aim to sample everything on this occasion, and my focus was on Chenin blanc. This is the grape that Perdeberg touts most loudly and most effectively: "The home of Chenin blanc" was a phrase apparently available to be legally registered, and so they did just that, and the association is not going to do them anything but good, given the grape's ever-increasing significance for South Africa's wine identity, and given the high quality of so much of the Chenin available to them.
Dryland Chenin, that is. The lack of irrigation available to most of the contributing farms is also being presented as part of the marketing image, with much justification, I'd say. It increases the meaningfulness of claims for terroir (I daresay there's a great deal of chemical intervention by many of the farmers in influencing conditions, but still). Just below the top Iconic Range, in fact, the most prestigious tier of Perdeberg's wines is called The Dry Land Collection.
So, what of the wines? I tasted all of the Perderberg Chenins, for a start, ever upwards from the easygoing and pleasant Classic Collection 2020, and the surprisingly (to me) successful Lighthearted 2020 (8% alcohol thanks to a de-alcoholised component; 4 g/litre residual sugar), both at R55 ex cellar. The Vineyard Collection Chenin 2020 (R80) has more oomph and personality-rich and tasty and well-balanced. I should mention – with relief – that the cellar has entirely abandoned that widely used yeast that gives pronounced guava/sweaty armpit notes. Also in this range is a 2019 Brut MCC from Chenin (R140) that is friendly, dry, and well worth noting if you have a party needing some inexpensive yet respectable bubbly – what's more, it bears a sticker, courtesy of the Old Vine Project, affirming that it comes from a vineyard planted in 1977.
As a digression from Chenin, I should also say that the Vineyard Collection also includes at R80 a lovely Grenache Blanc 2020 (elegant, grippy, fresh, and floral) that I would certainly list as being among the Cape's great white wine bargains.
Back to Chenin, and the Dry Land "Courageous" Barrel Fermented 2019 is another truly excellent buy – you won't easily find this quality of fruit and winemaking elsewhere for anything like its R130. It's not super-subtle in ripe richness (a better-known equivalent would come, perhaps, under the Kleine Zalze label) but I insist that it is succulently delicious and good. And, like all the Perdeberg wines, it is attractively packaged (with the Perdeberg connection definitely underplayed in this range's labels). Another very good 2019 Dry Land Collection wine (R150) is the Chenin-based blend called Rossouw's Heritage – with only the 25% Piekenierskloof Grenache and 12% viognier being oaked. And in this range, Chenin appears in yet another guise, an intensely aromatic Natural Sweet straw wine called Longevity (half bottle for R120) – actually from vine-dried grapes; balanced, clean, and fresh, without cloy.
The pinnacle of the Chenin range, from Swartland, is the Endura Single Vineyard. It's WO Perdeberg, naturally fermented, a third matured in clay pots… Ripe but well balanced by a fresh acidity, full of flavour but subtle and refined, with a stony note – especially on the especially good forthcoming 2019, which I tasted as well as the 2018. A bit sadly, the connection to Perdeberg is entirely absent from the display label. That tells a lot about the marketing difficulties faced by ambitious producer cellars. But the winelover in search of wine that is, as a result, extremely well priced for its quality, would do well to be alert to the best of such wineries.
Tim James is one of South Africa's leading wine commentators, contributing to various local and international wine publications. He is a taster (and associate editor) for Platter's. His book Wines of South Africa – Tradition and Revolution appeared in 2013
Help us out. If you'd like to show a little love for independent media, we'd greatly appreciate it. To make a financial contribution, click here. Invoice available upon request – contact info@winemag.co.za
Like our content?
Show your support.
Subscribe