Tim James: Interesting times for Cape wine exports
By Tim James, 13 December 2021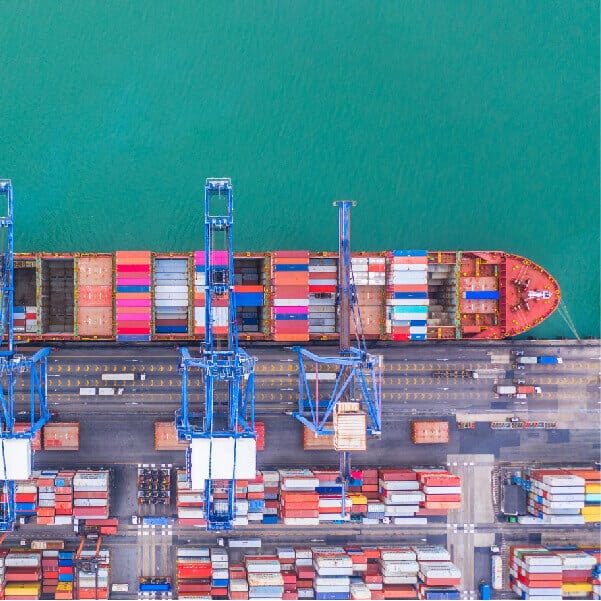 There was, of course, that brief Covid-inspired ban on South African liquor movement in 2020 that affected exports of Cape wine. And, presumably, troubled markets in far places, where drinking in restaurants and pubs was made difficult, also did harm. But, as I wrote early this year, it was really in 2019 – pre-pandemic – that Cape wine exports took a definitive dive. As I recall, the "industry representative", VinPro, was rather more silent about this, and about a huge unsold inventory that partly emerged from declining local sales pre-Covid, than they were in their apocalyptic whingeing about the (undoubted) problems created by government bans. (The international attention paid to that strategy, which deepened the image of the South African wine industry as a victim and a loser, has continued, especially with coverage of VinPro's failing in its legal challenge to nationwide liquor bans.)
I also reported back then that many smart small and medium producers responded to local consumption controls and the collapse of tourism in the Western Cape by effortfully boosting their exports. I quoted as an example Lukas van Loggerenberg of Van Loggerenberg Wines, who told me that his exports to the UK almost doubled during the pandemic, and that he also found many new places to export to.
Of course, cellar-door sales (and the restaurant trade) are now once more being affected, this time largely by the sudden international government boycott – I'm not sure what the projections are for upcountry visitors to the winelands. Many estates will no doubt continue to be severely financially damaged by the effect on cellar door sales. But I do wonder if perhaps the eventual post-Covid shakeout of the industry will show that many of these estates have been usefully forced to re-examine their business model – relying less on weddings and cellar door and domestic sales, and putting more effort into developing their reputations, while building – especially – exports.
Certainly, exports have continued to do well this year and there are some real opportunities for alert and good producers to go further. The statisticians announced significant increases for the year to end-October 2021: "Volume exports of total packaged wine and bulk wine (excluding industrial wine) increased by 4% and by 27% respectively". Great for the industry. But it's particularly interesting to notice the corresponding value increases. The 4% rise for packaged wine volume produced an impressive value increase of 9% – showing a significantly improved price per litre. But the 27% volume increase for bulk wine produced a total value increase of just 15% – meaning a notable drop in the price per litre for the category. Clearly, in its desperation to clear stocks ahead of the 2022 harvest, the bulk industry was selling at even lower prices that it usually does – not doing much good for Cape wine's international image except as a source for good value at the bottom end of the market. And deepening the great divide in the local industry.
A generally interesting article in October by James Lawrence for Wine Business International on how the South African wine industry is "fighting back" (incidentally naming Winemag as the Notable Wine Publication), gave some impressive figures for the first six months of 2021:
"Shipments to China doubled in value – to 202m rand ($13.75m) – possibly thanks to the gap left by tariff-hit Australian brands. Canada and the US saw significant growth, with shipments to rising by 131 percent and 226 percent respectively. The UK, often a low-value market, also raised its game with imports that were up by 25 percent in volume, but 40 percent by value. Perhaps most striking, however, was the jump in value of 72 percent to other parts of Africa which collectively now come fourth on the table of Cape exports, with the potential to achieve a great deal more."
There's every prospect of further positive growth in exports (including exploiting the Australia-China rift, of course). Much of Europe, most importantly Italy, Spain and France, saw the 2021 vintage badly hit by adverse weather. Down south, New Zealand also had a short crop. I read an article citing the purchasing director of a large UK wine business, Lanchester Wines, as indicating that "The shortage of wine from traditional European suppliers as well as New Zealand has resulted in a stampede to the Southern Hemisphere, where unprecedented demand is pushing prices skywards."
For those who, like me, believe that the world is wrong for valuing New Zealand sauvignon blanc so much above the Cape version, it's notable that in the same interview she speaks of Lanchester's new imports of South African sauvignon. Even if New Zealand returns soon with a plentiful vintage, she will stick to South Africa ("there is room for both"). "We made a strategic decision to South Africa and made a significant investment in a new brand, Moloko Bay, so that's not going anywhere."
I do hope that the top end of Cape sauvignon will also be making new friends. Incidentally, Chile is also benefiting substantially from New Zealand's temporary woes. But that's the sort of opportunity out there right now. So, for those wanting to build the South African branch of the world wine industry, let's hope there'll be a little less whining and a lot more effort and imagination.
When considering exports, it's worth noting, however, that times are challenging for all wine producers at present, with major problems for the international network of ports and freight handlers struggling to cope with the continuing stress of the Covid pandemic. It's not just battling to get wines exported to their destinations that is troubling the local wine industry – there's a significant problem of getting the imports of bottles, capsules, screwcaps, etc that they have relied on. Much anxiety and twisting and turning for alternatives have been among the results. Given the known efficiency problems of South Africa's ports, the need for sympathy for wine producers has by no means fully abated, even while the prospect for exports is looking particularly bright.
Tim James is one of South Africa's leading wine commentators, contributing to various local and international wine publications. He is a taster (and associate editor) for Platter's. His book Wines of South Africa – Tradition and Revolution appeared in 2013
Help us out. If you'd like to show a little love for independent media, we'd greatly appreciate it. To make a financial contribution, click here. Invoice available upon request – contact info@winemag.co.za
Like our content?
Show your support.
Subscribe