Tim James: Logistical and other kinds of ripeness
By Tim James, 1 February 2021
3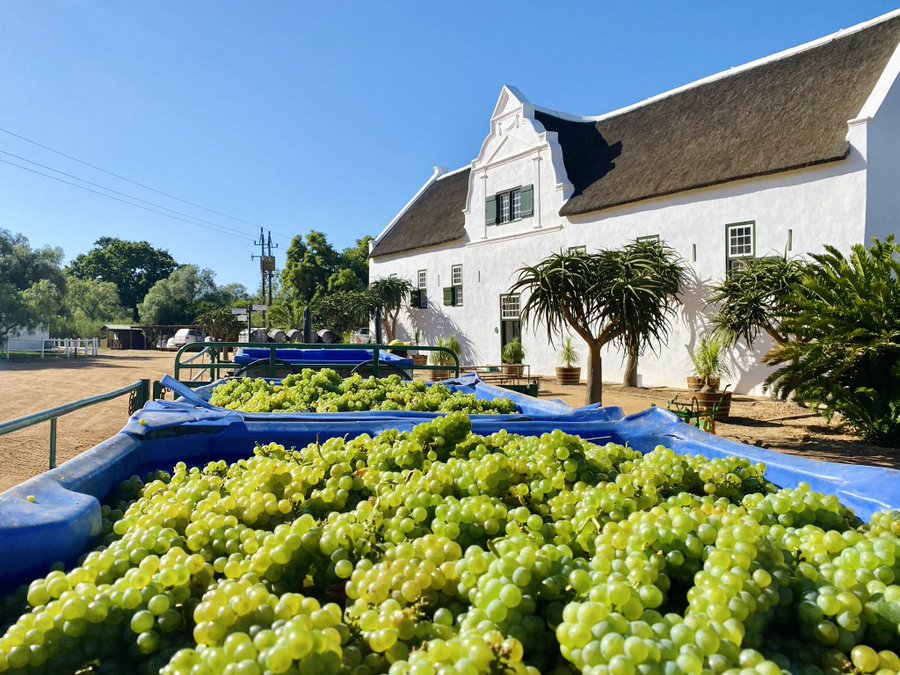 I enjoyed (relieved if not surprised) the confirmation in the most recent Kanonkop newsletter: "Amidst all the uncertainties that lie ahead during these challenging times, one thing remains certain – grapes will ripen, and the 2021 harvest will take place." The grapes are indeed ripening, and no doubt some have been picked already, in the hotter parts and for some bubblies – though it seems that an overall cooler spring has meant, generally, that the Cape harvest has been delayed by ten days or more compared to the norm.
Ripeness is all, as Shakespeare's King Lear came through much anguish to learn, late in life. Selecting a picking date is probably the most crucial decision made by the winegrowing team in determining character and quality of the future wine – even if there can be more than a degree of disagreement about when a grape is ripe (that state of maturity achieved through the vicissitudes of life, less for a grape than a father and abdicated king, one must suppose). It would be hard to think, for example, of the estimable Kanonkop team having the same idea about when to pick a vineyard as would Craig Hawkins of Testalonga. Craig, in his time at Lammershoek, was always the most radical of the Swartland revolutionaries and, though most others have never picked as early as he did, and never will, I believe he had a significant influence on many, by revealing possibilities.
It's telling that many fine, carefully farmed vineyards supply more than one or even two winemakers, and often the most significant input the winemakers have is the choice of picking time – and that can differ by a week or even much longer. There's a whole winemaking philosophy behind the decision as to the moment of maturity; it's guided by taste – of the viticulturist, the winemaker, or the market-savvy accountant.
Remember when there was all that guff about "physiological ripeness" (as though there could be any meaningful kind of ripeness that's not physiological)? Partly it was a high-sounding way of justifying over-ripe grapes, as far as I remember. Though it was also a corrective to those who were accused of picking according to "sugar ripeness" – going out into the vineyard with refractometer, that is, assiduously measuring the sugar levels of the grapes, and showing less concern, so the accusers said, for balance and flavour than for matching predetermined numbers. There's also "phenolic ripeness" – the subject of a serious investigation (actually into all sorts of wine-grape ripeness) by Andy Roediger for his 2006 Cape Wine Master Diploma (here, if you want to go usefully deeper).
Putting this all earnest stuff into perspective, one of the best wine jokes last year (a year not generally filled with good cheer and humour in the South African wine industry), came from that witty winemaker Thinus Kruger (of Fram Wines), who admitted that he was sometimes obliged to pick according to "logistical ripeness". It was a harvest when the picking window was fairly short, making it all the more necessary than ever to juggle fermentation tanks and barrels, trying to get one variety or vineyard picked, fermented and pressed in order to make space for the next lot clamouring on the winery door for fermentary fulfilment. Vines were deemed ripe when there were pickers available to pick them and when there was room for them in the cellar….
The slightly bitter joke struck a chord with many harassed winemakers. That was clear from the number of times I heard it repeated and at least tacitly admitted to as reflecting a universal truth. Few cellars are as large or as flexible as most cellarmasters would like, or equipped with as large a team of efficient cellar rats to see the grapes from crusher to fermenter to tank, to wield hoses, clean the floor, dump the husks, do the pumpovers or punching down, and the myriad other tasks that keep them busy for ten- or twelve- or eighteen-hour days. And in these pandemic times, I'd guess that organising temporary pickers is not easy.
But the vintage looks promising for those who managed to avoid the fungus brought about by spring dampness and warmth. Viticulturist Annelie Viljoen, for example, who gets around Stellenbosch visiting 30 contract growers for Kanonkop, says that "the quality prospects for the 2021 vintage are fantastic". Rosa Kruger, with a geographically wider responsibility, agrees: quite small bunches and berries, she says, which is good; probably a bigger crop than last year, and generally impressive quality – but, she adds, she's never seen such bad oidium (powdery mildew) in all her years as a viticulturist.
So here's wishing all a good harvest: those who pick scarcely-ripe grapes, those who like them ultra-ripe, and those who select some level of maturity in between. And especially good luck to those who're obliged to pick according to the inexorability of a logistical timetable. And may they all be allowed to sell the bloody wine afterwards.
Tim James is one of South Africa's leading wine commentators, contributing to various local and international wine publications. He is a taster (and associate editor) for Platter's. His book Wines of South Africa – Tradition and Revolution appeared in 2013
Attention: Articles like this take time and effort to create. We need your support to make our work possible. To make a financial contribution, click here. Invoice available upon request – contact info@winemag.co.za
Like our content?
Show your support.
Subscribe