Tim James: Monopole and single vineyards at Iona
By Tim James, 3 December 2019
There's a Burgundian gloss to the aspirations and the packaging of Iona these days – and, particularly with the new single-vineyard wines, it's perfectly appropriate. Pinot noir and chardonnay, the great Burgundian grapes, are the focus of the wines that blazon the Iona name (Solace Syrah and the One Man Band blends don't mention the winery on their display labels). The Sauvignon Blanc is allowed in too, however – one imagines it's given the equivalent of a golden visa, as the lucrative wine that's probably what this cool-climate Elgin winery is still best known for.
Rather cleverly, Iona is offering itself on these new labels as a "monopole". The French word simply means "monopoly" and may be used for any official wine designation that is wholly owned by one producer. The practice is most associated with Burgundy, with famous examples including the grands crus La Tache, Clos de Tart and Romanée-Conti; outside Burgundy I can only think of La Coulée de Serrant on the Loire and Château-Grillet on the Rhône. In Burgundy, monopoles are always single vineyards, but Iona is using the word very differently, to describe the ownership-unity of the distinct farms that serve the winery: they can't use that other French word "domaine", as it is protected, and historically the "estate" concept in South Africa has been for contiguous properties – which Iona's components are not.
Of course, what anyone will make of the idea of Iona as a monopole can't be known yet – it'll go over the heads of most locals, and possibly confuse Europeans, who think of monopoles as being single vineyards. But it's a nice idea, and does help to evoke Burgundy on the labels, especially given the shape of the bottles and the way they now also carry neck labels, bearing the family crest of owner Andrew Gunn.
As for single vineyards, it's probably also Burgundy (and Germany) that these are most associated with, though fascination with terroir now means that the concept and practice are pretty universal. It's strange to recall, now that they are so significant in ambitious South African wine, that until 2004 it was not normally permitted to even mention the word "vineyard" on a local wine bottle, let alone declare your wine to originate in a "single vineyard". This was all to protect the idea of the estate, back then the smallest unit possible in the Wine of Origin system (it's still widely believed that there are official "estates" in South Africa, but there are not – only "units registered for the production of estate wine", but let's not get too sidetracked here).
Anyway, registered single vineyards are proliferating: they must be planted to a single variety and be no more than six hectares. Iona's new single vineyard wines come off blocks that hadn't been registered in time for them to be declared on the labels of the maiden 2017s, which carry the words "Limited Release" instead. The 2018s will mention single vineyard origin. The alert label reader will already note that there are both a Chardonnay and a Pinot Noir named Kloof: in fact, each vineyard is registered separately – under the same name; they are, in fact, pretty well united in soil and aspect but respond to the single-vineyard size regulations in this way. Incidentally, the authorities monitor the production of single-vineyard wine very closely and carefully to ensure integrity.
So what of the Iona wines? The pinots are good, the chardonnays are excellent. Off unirrigated vines (mixed clones as on all) on quartzite, the Kloof Pinot Noir 2017 has a distinctive stoney quality working well with some raspberry, spice notes (just a hint of forest-floor) and its bright, fairly intense delicacy and modestly firm tannins. Kroon, off ferrocrete, is prettier, with more floral gorgeousness, yet also has some elegant austerity, and similarly well-balanced tannin along with very decent fresh acidity. Both of these had up to 10% whole-bunch component. Both are still youthful and tight and will benefit from at least a few years development in bottle – that future is what makes it worth spending R500 per bottle (the price for all these).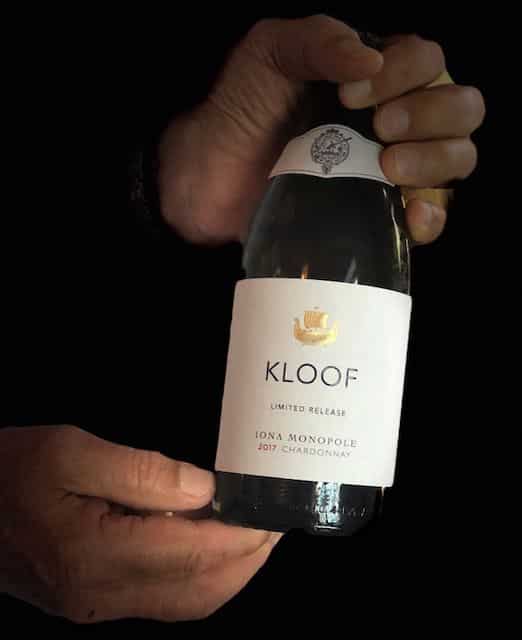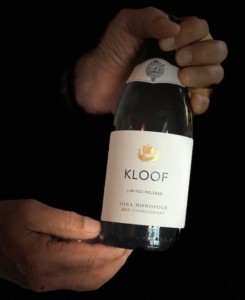 If I marginally preferred the Kroon Pinot, because of that stoney character fullness, so too I did the brilliant Kroon Chardonnay, which adds something gun-flinty to stonefruit and hints of citrus. It's grippy, a bit phenolic, elegant and refined – and pretty damn delicious already. The Kroon vineyards are still fairly young (planted only about eight years before the 2017 harvest), so we can expect further intensity to come from the maturing vines. Winemaker Werner Muller has a light hand with oak on all these single vineyard wines – about 20% new on the chardonnays.  The Fynbos Chardonnay 2017 retains much of the finesse of the stoney Kroon and is also tight and young, but has a greater voluptuousness and more obvious charm, though still as savoury as it is fruity. I see that this is the wine preferred by Christian Eedes in his review last month; I'd go for the Kroon (as with the pinots), but both are first rate, among the elite of Cape chardonnays – which is saying something. They should develop splendidly in bottle – five years easily, possibly ten or more.
Alongside the 2017 single vineyard wines, I also tasted the "standard" 2018s, to be released fairly soon. Again, the chardonnays are particularly fine, while readier for earlier drinking. The Ten Barrels Chardonnay 2018, made for Woolworths (R250) winningly combines lovely sweet, fruit with grippy, steely, fresh elegance. Elgin Highlands Chardonnay 2018 (replacing the Iona Chardonnay; R285) will be coming into its superior own with a little more time; the oak will integrate with the fine fruit, and all will be very well. These four examples from Iona are a further indication of how definitively Elgin has become one of the great origins for South African chardonnay.
Tim James is one of South Africa's leading wine commentators, contributing to various local and international wine publications. He is a taster (and associate editor) for Platter's. His book Wines of South Africa – Tradition and Revolution appeared in 2013
Attention: Articles like this take time and effort to create. We need your support to make our work possible. To make a financial contribution, click here. Invoice available upon request – contact info@winemag.co.za
Like our content?
Show your support.
Subscribe