Tim James: Rise, decline and rise again – the case of Chamonix
3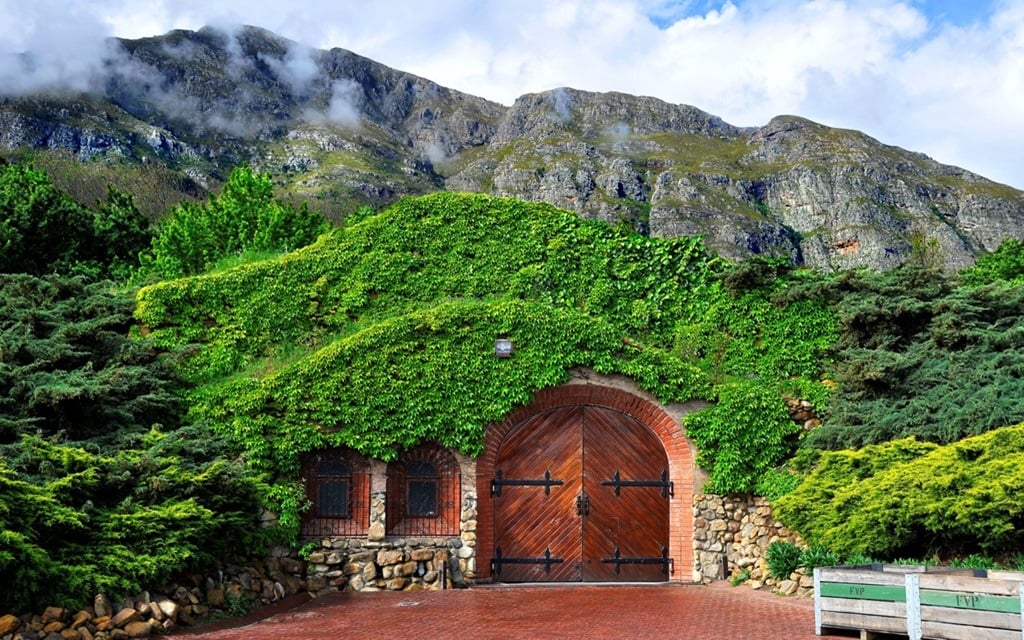 As in any business, the wine market can be cruel and unforgiving if the reputation of an estate or brand starts to slip for any reason – and the cause doesn't always have to be rational. It can then be much harder and slower to regain favour than it was to lose it. Probably this change, or these changes, can happen more swiftly in a fast-moving situation of growth and competition like South Africa's in the past few decades than in more established markets – though it's been noticeable too in classic areas like Bordeaux.
I've been thinking recently about this process of losing and sometimes regaining reputations (partly I'm thinking of critical, informed reputations, partly about a general "buzz" of esteem and interest), for a few reasons. Firstlly because I understand that Winemag.co.za is considering getting a panel of judges to vote on the Top 20 South African Wineries – reviving a poll that was started in the defunct Grape magazine in 2001 and had its eighth and last iteration on Winemag in 2018. (Also available online are the 2014 and 2012 results, published by the Mail & Guardian in the good old days when they had a regular wine column from me; but I think the 2016 poll must have disappeared in the ethereal conflagration of the Grape website.)
The voting over the years revealed clearly not only the rising reputations of many new wine businesses but also the real decline of some – though in many cases it was just a matter of standing more or less still while the reputation of others rose around them. It would be fascinating, though even more difficult than it was back then, to do a poll in 2023…
My second motivation for considering the question of changing reputation was a recent visit to Chamonix in Franschhoek. This was one of the wineries that fell off the Top 20 list entirely in 2018, along with stalwarts like Cape Point Vineyards, Vergelegen and Jordan. Chamonix had risen dramatically in the previous few polls, from nowhere in the early years, and in 2014 had reached the starry heights of fifth position overall (behind Sadie, Mullineux, Kanonkop and Boekenhoutskloof). So this was a genuine case of a serious loss of repute.
Why? What had happened at Chamonix? There's no doubt, at least, as to the reason for its reputational growth over the previous decade. Gottfried Mocke had arrived there as winemaker in time for the 2002 vintage and within a few years had revealed just how much the estate (high on the cooler slopes about Franschhoek town, unlike the majority of the area's wineries on the valley floor) had been under-performing. His hard work in the vineyards, and a kind of brilliance in the cellar that was based on meticulously detailed attention and care as well as better quality grapes, led to a steadily improving quality in the wines, which came to achieve national and international acclaim.
It was never a notably easy place to work, and Gottfried left in the middle of 2015, accepting an offer to be chief winemaker at Boekenhoutskloof (ie, he was poached). Any move by a famous winemaker is bound, at least, to have a negative effect on perception in a wine world that tends to fetishise winemakers (as it no doubt also did for Cape Point Vineyards when another star, Duncan Savage, left there to concentrate on his own label). Probably things were already getting more difficult to maintain at Chamonix, as the owner, Chris Hellinger grew ill; he died in 2018. Gottfried's assistant had been given the winemaking position – a hard task to meet. An almost indefinable decline seemed to have set in around this time, and, importantly, the vineyards were somewhat neglected.
Two years ago, Chamonix was finally sold. The buyer was Ivar Tollefsen of the Norwegian-based real estate company Fredensborg 1994, who already owned a house on Cape Town's coast. So what's happening at his estate? I visited last week to talk to winemaker Neil Bruwer (who first came in 2019), long-time CEO Stefan van Rooyen and Johann Laubser, who's there as a consultant. That last name is particularly significant, if you recall that Johann not long since retired as CEO of Delaire Graff. That is another wine property owned by big international money, whose remarkable development as a wine tourism destination even more than a wine producer (though it's no slouch at that, with probably the most pricey large range of wines in the country) happened under his management. His presence in Franschhoek is, at the least, a significant pointer to the burgeoning ambitions of Chamonix.
Those ambitions are indeed grand. They are initially focused, happily, on the quality of the wine Chamonix produces (as was the case after Laurence Graff bought Delaire after a long and confused period of continual change of regime). Of the 32 hectares of producing vineyard at the time of purchase, 22 – virused and neglected – were ripped out. Amongst those remaining is the 1965-planted block of chenin blanc from which Neil first made a wine in 2021. Last year, a remarkable total of 20 hectares were planted, mostly of chardonnay, which has always shown itself a strong variety in this terroir, but also sauvignon blanc and semillon. In 2023 two further hectares of chardonnay and pinot noir are going in. In time, plantings will increase to about 44 hectares – and the cellar will be expanding and developing accordingly.
This is a radical and brave move, meaning that nearly all of the wines will, from the 2023 vintage, be made from bought-in grapes and with tweaked packaging. Neil is sourcing fruit mostly from Franschhoek, but also Stellenbosch and Elgin, and will introduce Chamonix grapes to the blend as the new vineyards mature. Already the Rosé and Unwooded Chardonnay 2023 are in bottle (both delicious) and a sauvignon is in tank. As far as possible there will be essential stylistic continuity from the established wines. I tasted through the current wines, from the now-defunct vineyards, incidentally, and they are not unimpressive, with Neil's focus on elegant restraint apparent. If we can expect a further blossoming of quality from the new virus-free vineyards, Chamonix's return to lists of top Cape wineries is likely.
As to the rest of the developments planned for Chamonix as a luxury destination – well, major capital expenditure, apart from on the vineyards, is on hold. Plan A, says Johann Laubser, has been put aside for now, thanks to economic concerns in Europe, especially those around the war in Ukraine. It appears that this is probably also the case for other recent major international investments in Cape wine, such as those by Hans von Staff-Reitzenstein (Stellenzicht, Alto, Ernie Els). So rich Franschhoek tourists will have to wait a little for a new grand hotel and the no-doubt luxury upgrading of Chamonix's existing accommodation options – though, reportedly, another couple of billionnaire foreigners have recently become involved in this ever-plusher quarter of the winelands.
Amidst all this prospect of quality and, no doubt, glamour, there was a rather sad note for me at Chamonix. I'd been particularly keen on visiting a high-lying, curving terraced vineyard of pinot noir that Gottfried Mocke had established not far from a mountain waterfall. I'd visited it when newly planted, in 2013, and thought it beautiful and very special – it immediately became one of my favourite vineyards anywhere. But on this visit of mine I was told that the vineyard had long been abandoned – "it had never worked" said Neil, the vines had just not grown well. That was mostly during the period of comparative or real neglect, I presume, so I have hopes that this project, which was dear to Gottfried's heart, I know, might one day be resurrected. "Perhaps in stage 3", says Neil. I will be hoping that I get to see it rejuvenated, among all the other splendours that are in store for this fine estate.
Tim James is one of South Africa's leading wine commentators, contributing to various local and international wine publications. He is a taster (and associate editor) for Platter's. His book Wines of South Africa – Tradition and Revolution appeared in 2013.
Like our content?
Show your support.
Subscribe