Tim James: The inspiration behind Hogan Divergent
By Tim James, 24 January 2022
1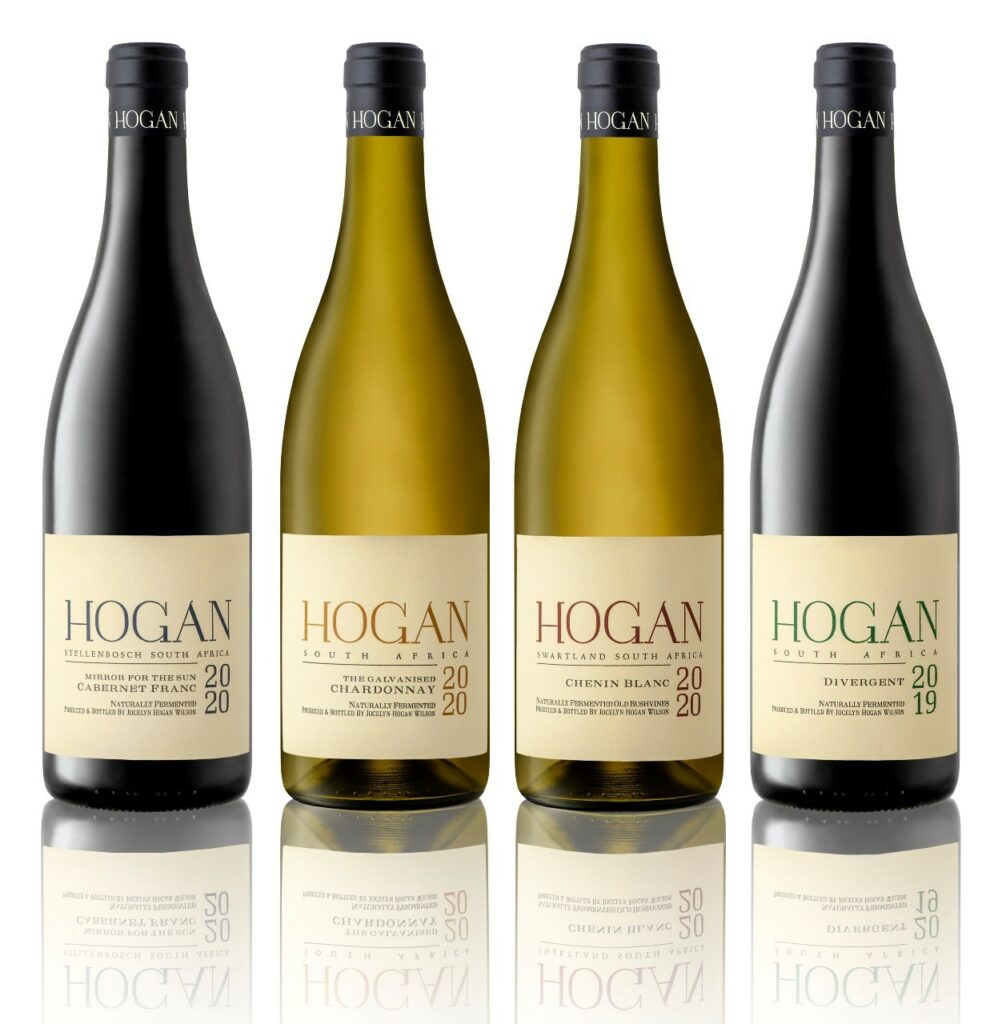 Chateau Musar, the internationally famous and undoubtedly idiosyncratic wine from the Lebanon has a few links with South Africa. One has just occurred to me: like Chateau Libertas it eschews, and always has, the circumflex on the a of the French word château. I've no idea why, and quite a few people, including Great Domaines, Musar's South African importer, seem not to have noticed – haven't they ever looked properly at the label?
Anyway, there's a rather less trivial and more interesting connection. In November 2014, Musar winemaker Serge Hochar presented his wines (including some old vintages) and spoke rather soulfully at the Swartland Revolution – little less than a month before his untimely death. Many of those present were deeply impressed by the man and his wines, probably none more so than Jocelyn Hogan Wilson, Jocelyn had already released to some acclaim the maiden Hogan Wines Chenin Blanc 2014, and was inspired to make, from the next vintage, a red wine from the same grapes (about a third each) as the Musar red: cabernet sauvignon, carignan and cinsaut – thus nicely adding a little tweak to what was already starting to emerge as a homage to the great Cape red blends of the mid 20th century and making it also a homage to Serge and Musar.
Jocelyn wrote to the Hochar family telling them of her experience, and asking if they would mind her acknowledging this inspiration on the back label of Divergent, as her blend was called. "They were lovely about it", she says, pleased with the idea, and supportive. And it seems that the relationship has continued. Musar's US importer, for example, now also imports Hogan wines, and there are plans (made for last year but inevitably postponed) to do a joint road trip in America.
A fascinating comparison they make, in fact. While I too had greatly enjoyed Serge Hochar at the 2014 Swartland Revolution event, and found much of fascination in his wines, I confess I've never been much of an admirer of the rather funky Musar red, however characterful and however long-lived it may be. I'd give a case of them for one bottle of Divergent, especially the 2019, which has just been released along with the 2020 vintages of her other wines. Like most of the Hogan wines, it's light and elegant – just 13% alcohol and bone-dry, lifted by a wholebunch-fermented portion. There are savoury, scrubby dried herb notes along with understated but pure fruit. The tannins are fine and unobtrusive but shape the wine well. I've always enjoyed this wine but the 2019 (by current standards not overpriced at nearly R400) seems to me both more complex and readier for early drinking in its harmony and freshness – though it should age beneficially.
The other Hogan red is rather different, though it shares Divergent's fruit purity and the sense of delicacy that characterises Jocelyn's wines. It's a straight cab franc. There's plenty of red-fruit charm (almost too much for me), and it's bigger, sweetly riper and softer (at 14.5% alcohol rather an outlier in this small range), less structured, and rather less interesting to my palate. But I see it was more admired by Tim Atkin than Divergent, so as usual there's clearly personal preference involved – and perhaps the fact that it was served a little too warm, which brought out the fruit and alcohol and minimised any tannic backbone. I'd like to try it cooler, though I think I'll stick to my championing of Divergent as a really splendid wine.
The Hogan Chenin, which is where Jocelyn's story with her own label began (she was the winemaker for La Bri before moving out on her own), has always been a rather unusually restrained, elegant expression of Swartland fruit. The 2020 (R345) shows granitic freshness and vibrancy tempering any ripe richness and a restrained intensity; it's pure and delicate yet with a subtle intensity that gives it length.
At the launch last week, however, I think I even more enjoyed The Galvanised Chardonnay 2020, which comes from Elandskloof (about half this vintage), with the Stellenbosch half from Helderberg and Banhoek. I can't think of another chardonnay at this low alcohol (12%) with this silky-slippery texture and no hint of lacking vinosity. Beautifully focused and precise, fresh and lively. I daresay it will benefit from time in bottle, but I find it pretty irresistible now. Like the others, made with little intervention in the cellar, and only old oak maturation. About R260 – the least expensive in the range, so it seems almost like a bargain.
Back to Serge Hochar. It's easy to find many winning aphorisms from him, and the one I like most is this: "I know how to make wine, but I know nothing about wine, and each day I discover that I know less." Jocelyn laughed when I quoted this to her and recognised some of what she'd so admired in the man – his "combination of humility and confidence" especially. And a sympathetic attitude to wine. Too many of us winemakers, she said, get excessively wrapped up in the nitty-gritty of wine and over-analyse things.Well, if you want some wines that have much thoughtfulness and much skill behind them, but can be drunk with, above all, sensual pleasure – though they'll reward attention too – Jocelyn's will do just fine.
Tim James is one of South Africa's leading wine commentators, contributing to various local and international wine publications. He is a taster (and associate editor) for Platter's. His book Wines of South Africa – Tradition and Revolution appeared in 2013
Like our content?
Show your support.
Subscribe