Tim James: The revolution in Stellenbosch Syrah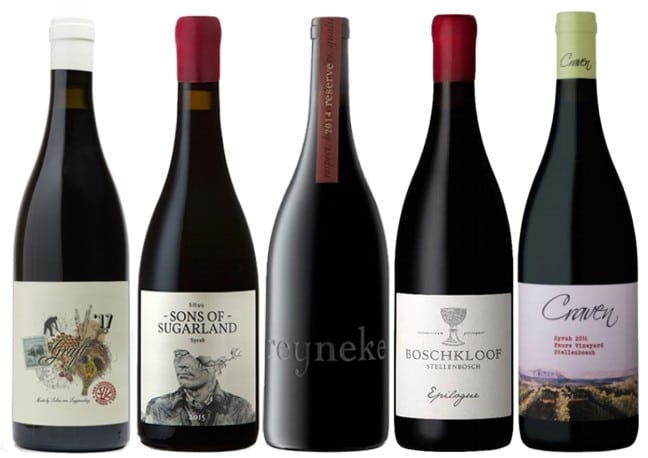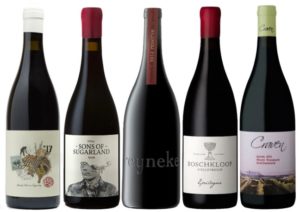 How Stellenbosch Syrah has changed over the past decade! I realised this particularly last night. I'd found a bottle of Quoin Rock Syrah 2008, which I was keen to try. Not long ago I'd had a 2006 which was drinking quite well, and generally, this label, made by Carl van der Merwe before he moved to DeMorgenzon in 2010, was one of the best Stellenbosch syrahs of its time. But before broaching the 2008, I had one glassful left at the bottom of a bottle of Carinus 2018, which I'm finding it difficult to resist drinking although it really deserves a good few years in bottle.
Quite apart from style, the Quoin Rock, ten years older than Carinus, had by contrast probably spent a few years too long in bottle. Not much freshness there; riper, richer and darker-fruited than Carinus (though nicely dry), and showing evidence of new oak – though at 20%, this was much lower than generally prevailed in Stellenbosch shiraz winemaking at the time. But Carl van der Merwe remembers this as a lighter vintage, so probably there simply wasn't enough fruit intensity to sustain that amount of oak over the years. While the wine is certainly alive, and the tannins are admirably succulent, it strikes one as just that bit old-fashioned, as well as a little oaky and dilute.
Quoin Rock was the Stellenbosch Syrah I most admired a decade back – though Hartenberg's Gravel Hill was also outstanding, and there were good examples of the big, very ripe powerful style from Rustenberg, Saxenburg, Rust en Vrede, de Trafford, Stark-Condé and the newish Haskell (and probably others I have for the moment forgotten). But Carl's wines were that bit more elegantly light and modern, with comparatively restrained ripeness and oaking, more approaching what was happening in the Swartland at the time (mostly to syrah-based blends – it was only with the Mullineux 2008 that it really became clear that the Swartland was able to make first-class varietal syrahs, and it took a bit longer before the first single-terroir versions were made, as opposed to ones blended from widely spaced vineyards).
The Stellenbosch estates I mention above are still making notable syrahs (though I'm not sure about Saxenburg), to which could be added at least Ernie Els and Remhoogte and Keermont. Many of them tend to the massive and imposing in terms of structure and fruit, and heavily oaked – though not Keermont, which is treading, in fine fashion, a more-or-less middle path. There are more plausible members of a Stellenbosch elite, many of which I confess I'm not in a position to judge, through ignorance – like the reborn Quoin Rock Shiraz, for example (see the editor's review here). But what is particularly exciting is the rise of a whole new genre of Stellenbosch Syrah that is playing the same game as the leading Swartland examples (Porseleinberg, the single-terroir Mullineux, Boekenhoutskloof, Leeuwenskuil, Lammershoek, Intellego, Terracura, JC Wickens, Blackwater (Cultellus Syrah) and sometimes Mother Rock).
So what is common to the Stellenbosch new wave? A good deal of wholebunch pressing, more or less earlier picking and consequent lower alcohol levels and greater freshness, a move away from new oak – frequently to only older barrels; generally a concentration on purer, fresher fruit, more expressive of vineyard origin rather than the winemaking cellar. Reyneke was perhaps the first of the movement, with the real blossoming of the partnership between Johan Reyneke in the vineyards and winemaker Rudiger Gretschel in the cellar in the earlier years of the present decade; today few syrahs anywhere in the country compete with the Reyneke Reserve (Rudiger also makes the Leeuwenkuil Heritage Syrah, one of the Swartland stars).
More latterly the trend has been immensely strengthened by the winemaking of two friends, Lukas van Loggerenberg (for his own brand and for Carinus), and Reenen Borman (for the Boschkloof syrahs, for which he took responsibility a few years back, and for his Sons of Sugarland Syrah). Jeanine and Mick Craven's more radically "natural" winemaking has also produced results with the variety which are revelatory for Stellenbosch possibilities.
Altogether, things have never been better for Stellenbosch Syrah. Not that that isn't a truth that's generalisable and applicable to the whole of the Cape. Picking up on this, the retailer Wine Cellar is organising tastings in Johannesburg and Cape Town comprising equal numbers of leading Stellenbosch and Swartland syrahs (and some from the Rhône to complicate things). I've booked for that, and am hoping that it won't just be a grand guessing game but will be structured to allow for more learning about the differences between what are the Cape's finest origins for syrah – the grape that is undoubtedly the most exciting red variety here at present.
Tim James is one of South Africa's leading wine commentators, contributing to various local and international wine publications. He is a taster (and associate editor) for Platter's. His book Wines of South Africa – Tradition and Revolution appeared in 2013.
Like our content?
Show your support.
Subscribe