Tim James: The top Cape white-wine producers
By Tim James, 11 August 2020
8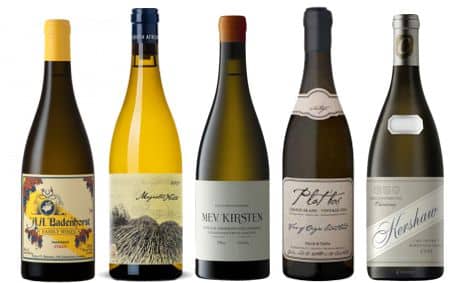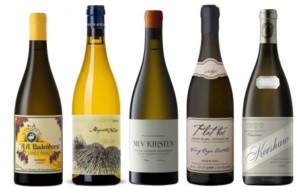 I was interested to see that, above the signature of Roland Peens, Wine Cellar (a significant retailer in Cape Town) announced the release of the 2019 vintage of Alheit Cellars wines by claiming that "Chris and Suzanne Alheit have quickly become SA's top white wine producers". Actually, "interested" is, as usual, a bit of a cop-out word – I was in fact prompted to raise at least one eyebrow and wonder if I agreed. I wouldn't have wondered if the claim had been "one of SA's top white wine producers". There are a few other contenders, though – if one wants a competition. Although I agree fully with Peens's second sentence: "Alheit Vineyards produces some of the most thrilling wines in SA" – because of that magical bit of possible inclusivity involved in the suddenly less clamorous phrase "some of".
But, of course, this is a retailer speaking, one with a fairly large, newly orderable (if not yet actually available) range of very expensive wines to sell. One needs to forgive the hyperbole and see it in that context – and look forward to the linguistic contortions around excellence when, as should surely be happening soon, the Sadie Family wines (and also those from the other Sadies – David and Nadia – are released).
Just perhaps, behind the opening sentence was the recognition of Alheit as the Cape's leading white-wine-only specialist (forgetting the recent small-scale and restricted release of a red). That would be fair enough – except that, unlike the case with red wines, there are few leading producers of any size (a significant criterion) with only whites in their portfolio, apart from a few bubbly specialists. Cape Point Vineyards is probably the best known of them, after Alheit, and I would agree not to put them at quite the same level.
Alheit Vineyards are unquestionably among the Cape's finest producers. But I think we need to celebrate the breadth of absolute excellence among white wine producers, and to share that "top" billing with at least a few others. Having a reasonable spread of wines in the portfolio is an important criterion, and Alheit have just that – seven, if one includes the once-off dessert wine, Lost & Found. Four of them are Chenin Blancs, two are blends, and there's the outlying sweet hanepoot.
But, so does Sadie Family have a good number of top-class, occasionally brilliant, whites – six (temporarily minus 'T Voetpad), with a rather wider varietal spread. Consider, too, David & Nadia, whose four Chenins (and one blend) are not easily bested. And what about Badenhorst? Have you tasted their five first-class single-vineyard Chenins recently, not to mention the palomino, muscat and multi-varietal blend? If you have, you won't ignore the Badenhorst claim on a top place.
Perhaps not surprisingly, these multi-white producers are mostly focused on Chenin ­– revealing again how important the variety is for top quality Cape whites. As for chardonnay, few producers make more than one, but if you include (and why not?) his "Deconstructed" range, Richard Kershaw's five (at latest count), make him a candidate for a high ranking. I'm leaving out sauvignon blanc specialists, as I am wont to do, but some might think otherwise, I dare say, and search that category.
Probably I've left someone out. But I hope I've offered enough, though, to suggest that it is a rash move to name "SA's top white wine producer" with too much confidence?
Incidentally, one could, with hope of being at least more definite, wonder which is South Africa's most expensive white wine producer. It's possibly Kershaw, in fact, given the astronomical price of his deconstructed wines; but they're hard to find and so is a price. Other than that, Alheit seems to be the most likely. The Lost & Found dessert wine is, together with Vin de Constance, ahead of virtually anything else white (well, at least those to be taken seriously, apart from Le Lude's rather ridiculously pricey bubblies). Sadie's Mev Kirsten and Palladius rank somewhere alongside the top Alheits in terms of price, and most of his Ouwingerdreeks whites are not far behind the other Alheits – and are arguably the best value top-quality whites in the country (quite possibly the world!), alongside Alheit Cartology.
But prices are an even more sterile matter than finding a quality "winner", speaking more of financial and status ambition. A more interesting question, prompted by thinking of all these great white wines, is whether one can still say that Cape white wine, as a category, is superior to Cape red. Certainly prices are far from reflecting that, if it is true, but it's worth a thought.
Tim James is one of South Africa's leading wine commentators, contributing to various local and international wine publications. He is a taster (and associate editor) for Platter's. His book Wines of South Africa – Tradition and Revolution appeared in 2013
Attention: Articles like this take time and effort to create. We need your support to make our work possible. To make a financial contribution, click here. Invoice available upon request – contact info@winemag.co.za
Like our content?
Show your support.
Subscribe