Tim James: Those not so green bottles
By Tim James, 22 February 2021
3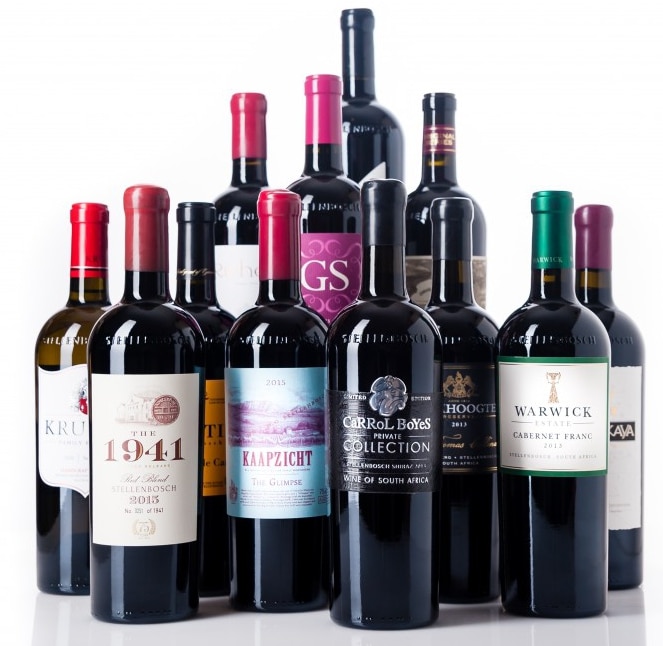 Pretentiously massive wine bottles, designed to proclaim the high quality of their contents, are not the prerogative of the New World. Well, not entirely. The first time I can remember becoming aware of a ridiculously excessive lavishing of glass was in the 1990s, with a bottle of Henri Bourgeois Sancerre Jadis (a fine sauvignon blanc): the bottle looked almost like a magnum, I remember, with a punt (it's only purpose being to add weight) seemingly rising halfway inside the bottle. Almost certainly, though, it is the New World that is the greater culprit.
This is not the first time I've written about the offensiveness of such bottles – of such wastage – but I was reminded of it recently when I saw that Jancis Robinson, always a champion of restraint in packaging, was taking some modest action against them on her website. She writes that: "We are starting to weigh the bottles when we taste wines at home and to record the weights of particularly heavy, or particularly light, bottles in order respectively to condemn or praise those producers who had chosen them. All this in recognition of the fact that making and transporting glass bottles is far the greatest contribution to wine's carbon footprint."
Good news, and may it do some good. In fact, this is a protest that is growing. I recently saw, for example, a notice from Quebec's import monopoly about its developing policy of requiring the cheaper levels of wine to come in lightweight bottles – the 750 ml version to weigh a maximum 420g. Whether or when the SAQ intends to start demanding the same for expensive wines I'm not sure (I doubt it for the foreseeable future), but it's arguable that the big-volume wines are, anyway, more important to concentrate on for now, for reasons of sheer number.
The spurious association of heavyweight bottles with high quality is, however, something that should be attacked wherever possible, and Jancis Robinson's policy is likely to concern mostly the pricier end of wine. She says that the response of her readership has already been enthusiastic to the idea, and with green issues increasingly significant in wine choices, it might be a good idea for producers to re-examine their practices. Jancis's criterion of over-weightiness is marginally more generous than the Quebecois liquor board's. She and her team will be weighing full bottles, that is, containing 750 g of wine: "So any full bottle weighing more than 1,250 g is probably heavier than it need be."
How will the top end of South African wine fare on her weighing machine? It seemed a good idea to take my kitchen scale and test a dozen or so bottles of grand local stuff whose packing suggests something more than sturdiness, and a few foreigners for comparison. The results proved worse than I expected – perhaps I have become so accustomed to heavy bottles that it's only the ones most egregiously so that I tend to notice. Although my electronic scale should be pretty accurate, there are always variations in fill level to account for small aberrations, and there is the weight of capsules, and bottles are produced with a degree of tolerance; but I've rounded down when useful, and the numbers I give below, after having subtracted the weight of the wine, should be close enough to the actual weight of the bottle.
The heaviest in my sample were La Motte Hanneli R, weighing in at a prizefighting 885 g, and Catherine Marshall Chenin Blanc Fermented in Clay very slightly behind and showing that a white wine can also aspire to a container that's heavier than itself. There was quite a cluster between 800 and 820 g: Sadie Columella and Kokerboom, Vergelegen V, Badenhorst Dassiekop Steen, DeMorgenzon Reserve Chenin Blanc, Graff Laurence Graff Reserve. Incidentally, Columella has bloated since becoming famous: the early vintages were in bottles weighing a "mere" 610 g, but by at least 2009 the bottles had added 200 g.
Then there were many between about 580 and 600 g – including Alheit Cartology, Van Loggerenberg Breton, Mullineux Granite Syrah, Meerlust Rubicon and Kanonkop Paul Sauer. This was also the sort of range weight of most of the foreigners I tested – Jamet Côte-Rôtie, Fourrier Gevrey-Chambertin, Langoa-Barton St-Julien, Viña Tondonia Gran Reserva. Only Ch. Pontet-Canet (a rather showy Pauillac) had a 800 g bottle, and one of the most delightful of all the wines, J.J. Prum Graacher Himmelreich Spätlese, was a splendidly modest 450 g (with the lowest alcohol too, doubtless). All the others I tested, local and foreign, were by Jancis Robinson's standards "probably heavier than [they] need be". But make no mistake – it'll be the New World wines that will take more of the stick from her green European readers, as happens with high alcohols.
It's probably no coincidence that I don't seem to have a single wine in the embossed Stellenbosch bottle – introduced in 2017, notably for the region's cab. If I had, that bottle would have had the dubious honor of ousting Hanneli R from the podium: it officially weighs 900 g. (Châteauneuf-du-Pape's more elaborately embossed bottle is 650 g.) To make things worse, the macho Stellenbosch bottle's shoulders are correspondingly wider than its hips, making it extremely difficult to stack on its side (a challenge hardly appropriate for wines whose producers are generally keen to tout their ageability). The macho thing is not just my interpretation, incidentally. At the time of launch, a spokesperson for Consul Glass, the manufacturer, said that "The new bottle reflects the masculine status of the wine in both its weight and stature but not wanting to be overly ostentatious, we have kept it under one kilogram." (How very modest of them, as well as sexist – "masculine status" indeed!)
Oh dear. Is this really the image with which Stellenbosch wants to sell its cabernet to a largely unconvinced wider world? The packaging shouts of blockbusterdom, of excess, of producer insecurity, of overwrought and over-packaged wines, and lack of concern for the environment.
Not that the Swartlandish new wave shows much of a greener sensibility when it comes to bottles, unfortunately. Time to reappraise, surely, with a little more sense of responsibility to the Earth. Especially the many locals who import their heavy bottles from Europe and then return them there, filled and weighing vastly more than they should.
Tim James is one of South Africa's leading wine commentators, contributing to various local and international wine publications. He is a taster (and associate editor) for Platter's. His book Wines of South Africa – Tradition and Revolution appeared in 2013
Attention: Articles like this take time and effort to create. We need your support to make our work possible. To make a financial contribution, click here. Invoice available upon request – contact info@winemag.co.za
Like our content?
Show your support.
Subscribe