Tim James: Upping Cape wine prices and the sluggish secondary market
12
Why should wine lovers want to pay more for their tipple? It's hard to explain, but there seems to be more agreement than I'd have expected (certainly amongst the commentariat) about the need to raise prices of South African wine. One of the most fervent promoters of expensive South African wine getting more expensive is Mike Ratcliffe, the chairperson of the Stellenbosch Wine Route and a co-owner of Vilafonté. In his gung-ho account on this website last week of how "a dramatic amount of change is coming to the top-end of the South African wine market", he concludes that "success will have positive ramifications for the entire wine sector and requires total support". Yes, total support!
Well, of course, producers and retailers of top-end wine want prices to rise – they want to make lots more money. But there seems to be this insidious expectation that the rest of us must cheer them on as their prices get more and more exorbitant. (I see Vilafonté Series C 2016 on sale for around R1200 per bottle! What does Mike think it's worth?) There seem to be some simple and some more complex explanations as to why we might support the strategy.
Crude patriotism might well come into it. We want to be seen alongside Bordeaux, Napa, etc as producers of wine that's sufficiently respected by the international market to be worth the absurd prices that some of those wines achieve. Against a patriotic urge, rationality fails. A version of this might be straightforward fairness. If Paul Sauer is as good as a top Napa cab, then it should also be selling for hundreds of dollars a bottle. That's undeniably only fair, after all.
Then there's the argument that Mike seems to invoke when he claims that much higher prices for top-end wine will help the "entire wine sector". In fact, that argument is far from being entirely plausible. Look at Bordeaux. Few wines get the prices that the grandest Bordeaux does, and nearly-grand Bordeaux also does spectacularly well. If Mike's argument were correct, the entire Bordeaux wine sector should be thriving in their tailwind. But the opposite is true. An article by Roger Bohmrich MW points out that, even leaving aside the top classed growths, the elite Médoc communes were getting an average of 59 euros per litre (2012 figures) and regional Bordeaux red just 4.4 euros. In 2010, the number of wine-growing properties in Bordeaux was down to just over 7 000, having fallen from 12 000 in 1998. Much the same sort of thing, then, that's been happening in South Africa: ever-higher prices for the elite, low prices for the also-rans, and a declining number of producers (and continuing poverty for the workers, as usual).
If Mike were correct, it shouldn't be happening in Bordeaux – or on a larger scale in prestigious France, which it is, as the bulk producers of the Midi know all too well. (Whether bordelais farmers are also turning to lemons and blueberries, I don't know.)
Mike's suggestion is simply another version of the trickle-down theory so beloved of the rich and greedy. The ever-widening disparity in earnings around the world since Reagan-Thatcher doctrines started to dominate is the result. In our little sector of the economy, more expensive top-end wine will largely mean … more expensive top-end wine, and richer producers of those wines. That's all; little benefit to anyone else. Already, South African producers that consistently sell reasonable volumes of wine at a minimum of a few hundred rands per bottle, and that's low for many of them, are making a great deal of money – including many of the avant-garde. (NB, I'm not disputing their right to do so, so don't sidetrack me there!)
One probable reason for some people agreeing that wine prices need to rise is the widely reported crisis of profitability in part of the industry as a result of low grape prices. In fact, a decent rise in the price of grapes would have a pretty small effect on the price of cheap wine and a virtually invisible one for expensive wine. But anyway, again, let's not confuse that issue with the (further) raising of prices for elite wines.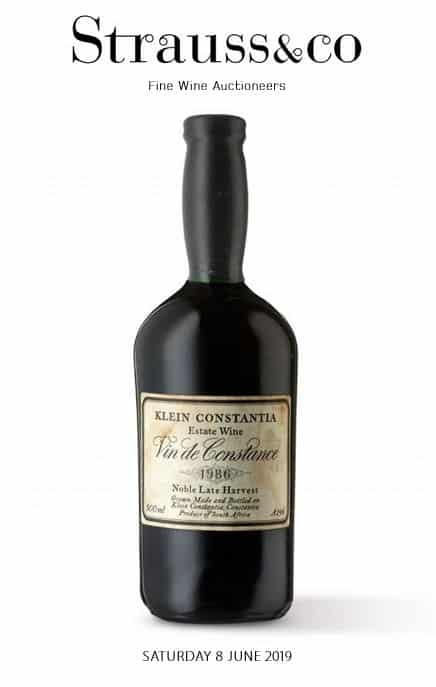 It's perhaps too early to say whether the Strauss and new Cape Fine & Rare auctions are going to be of much help in achieving Mike Ratcliffe's vision. The inaugural Strauss auction this past weekend was a very muted success, at best, though I look forward to seeing a positive spin put on the results. More than 20% of the lots went unsold, and many of those that did get sold went at their lower estimates. Actually, when I a week ago predicted an 80% success to Roland Peens he said he'd "be very happy with 80%, even though CWG and Nederberg have always been 100%"; and perhaps he genuinely is.
[The original final two paragraphs have been deleted, as they contained invalid conclusions based on faulty analysis/misreading of some auction results – some comments below refer to these deleted paragraphs. The error is regretted].
Tim James is one of South Africa's leading wine commentators, contributing to various local and international wine publications. He is a taster (and associate editor) for Platter's. His book Wines of South Africa – Tradition and Revolution appeared in 2013.
Like our content?
Show your support.
Subscribe