Tim James: Wine introverts and excellence
By Tim James, 23 August 2019
1
I still have, well worn by now, the T-shirt I was given some six years ago on a visit to the Hemelrand cellar on Hemel-en-Aarde ridge to taste the wines of Chris and Suzaan Alheit (and enthuse over the maiden Radio Lazarus, 2012) and Peter-Allan Finlayson (Crystallum) – and, although he wasn't there that day, the first barrel of semillon made by John Seccombe for his planned Thorne & Daughters label. The back of the T-shirt reads merely "Vintage 2013", but the front proclaims "The Hemelrand Centre for Wine Excellence". A serious joke.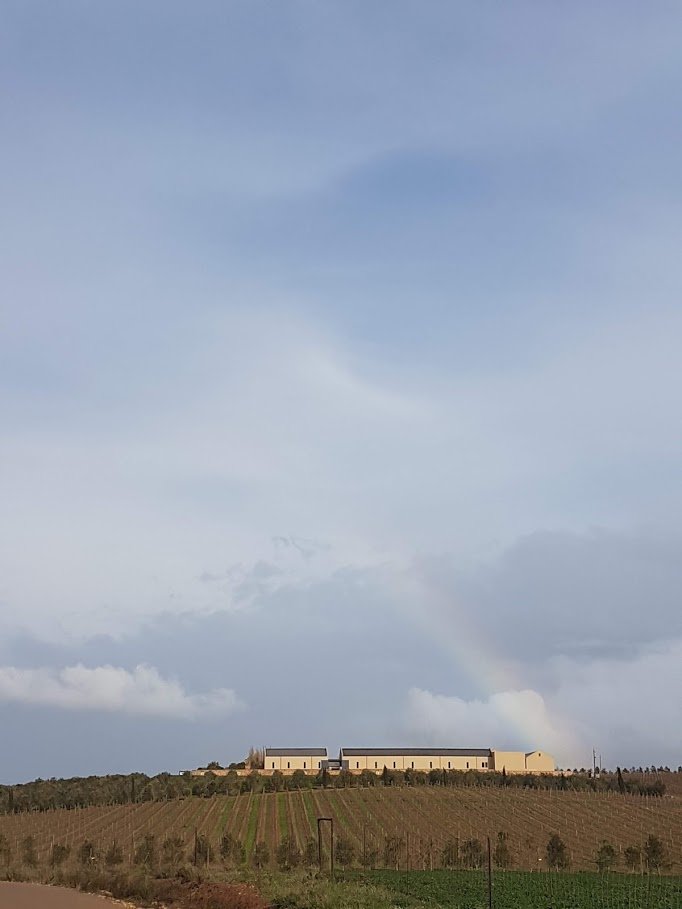 The Alheits now share the cellar (much expanded) only with Poenie Lourens, who makes wine with them as well as his Lourens Family Wines (see Christian Eedes's recent review). John and Peter-Allan are at the newer centre for wine excellence at Gabriëlskloof near Bot River, along with Marelise Niemann (Momento Wines). This trio is still allied with the Alheits in one of the strangely lesser-known forces in Cape wine: the Movement of Extreme Onrus Winemakers (MEOW). It used to be "Overberg" instead of Onrus, but now John and Tasha Seccombe have moved house to seaside Onrus (near Hermanus), so they're all there. The Cape wine revolution of the last few decades has been marked – even made possible, perhaps – by close informal and formal associations of ambitious young winemakers, and this is surely one of the closest associations. Even if these ones are not so very young any more….
Visiting Gabriëlskloof for a joint mid-winter tasting with the resident trio has become a highlight of my wine year, and I gladly drag myself away from Platter duties. This year I drove there in lovely winter sunshine and returned in a major winter downpour – hoping that it was raining on Gabriëlskloof, as Peter-Allan had said how little rain they've had this year, while everyone else was doing so much better.
It was while tasting Marelise's two 2018 white wines (the reds not quite yet bottled) that I remembered an observation of the American wine importer and marvellous wine writer Terry Theise that I'd liked (see here for more), when he described how he as an introvert responds to introverted wine: "I also think there are gregarious wines and also introspective wines, and I love those autonomous little beings who don't look up when you enter the room".
The Momento Chenin Blanc Verdelho is, as always, an effortlessly elegant, fresh and lovely wine, but perhaps a touch too aromatically generous to be analysed as thoroughgoing introvert. It was the Momento Grenache Gris that made me think of introversion. I suspect it might even be easy to overlook (there quietly in the corner of the room, avoiding the party), but that would be a crude mistake for a serious winelover. Its delicacy, fine texture, fresh acidity and subtle length will deliver great rewards if you pay attention.
On the same scale, the Thorne and Daughters wines are closer to introversion than otherwise. It's a range of wines that is increasingly near the top of the Cape pile. I tasted all the 2018s, with the Swartland heavily represented these days, and am sure it's the finest release yet from John Secombe, with nothing less than excellent. There's somehow a newly achieved confidence and maturity in the wines individually, and in the range as a whole.
They're all pretty light – the highest alcohol is 13.4% (on Paper Kite Old Vine Semillon), but most are under 13%, including the sole red in the range, the thoroughly delectable Wanderer's Heart grenache-based blend. In fact, there's a touch of greater ripeness and vinosity to be sensed in much of the range this year, which to my mind and palate adds just the right amount of increased depth and satisfaction in the balance – still charmingly fresh and restrained though it is. Confidence and maturity again: They're not trying too hard to be light, they're just achieving it to the correct degree.
Cat's Cradle Chenin is understatedly aromatic and flavourful, a really good succulent and dry Swartlander. The white blend, Rocking Horse, is, as always, particularly fine, but for me perhaps the greatest success this year is the other semillon – Tin Soldier, its reddish gold colour pointing to it being made from the red-skinned version of the grape, and having been fermented on those skins. Previously I've found Tin Soldier comparatively unexpressive, but not the 2018, which manages to maintain some typical varietal characters (here lanolin, wax), which certainly not all skin-contact whites do, with additional gingery spiciness. It combines grippy velvet intensity with an airy lightness, altogether beautifully balanced. I can't think of a better Cape skin contact white. (I see it was also Eedes's favourite – though I admired the rest of the range even more than he did.)
As for Peter-Allan Finlayson and his top-class Crystallum pinots and chardonnays and his increasingly top-class Gabriëlskloofs – well, neither he nor they are introverts, so they don't belong here – but I must quickly mention what an especially good Gabriëlskloof Cab Franc 2017 he's made, though I suspect many will prefer the more showily – extrovertly – sweet-fruited Syrahs.
Tim James is one of South Africa's leading wine commentators, contributing to various local and international wine publications. He is a taster (and associate editor) for Platter's. His book Wines of South Africa – Tradition and Revolution appeared in 2013.
Like our content?
Show your support.
Subscribe