Why are there not more light red wines?
22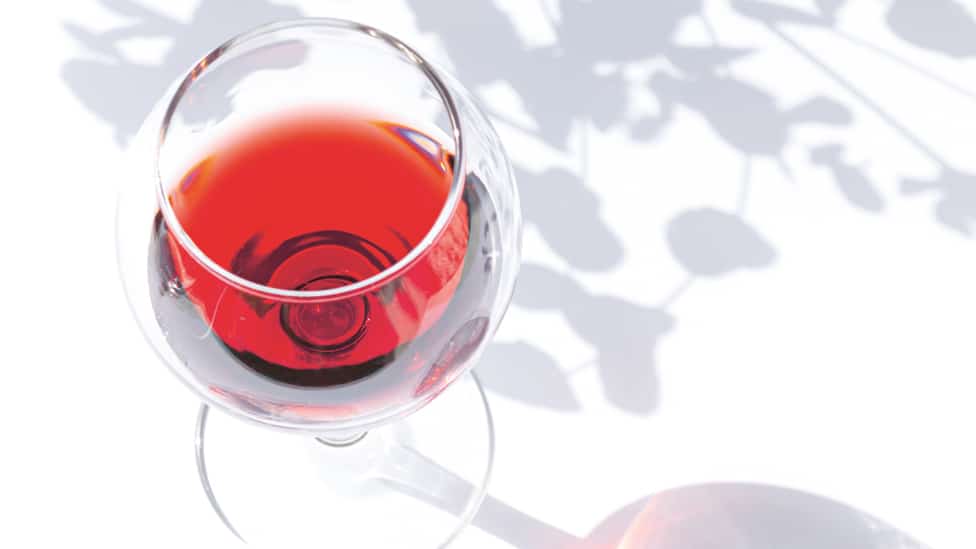 Are riper wines inherently better than less ripe wines because of their additional concentration? When Jasper Raats of Longridge in Stellenbosch launched the Maandans Pinotage 2017 made in a refined and subtle style, there was a contingent of high-rolling Stellenbosch business figures among the guests who, perhaps used to drinking the likes of Beyerskloof Diesel and Kanonkop Black Label, were nonplussed by this alternative take on the variety. The look of bewilderment on some of the faces when Raats revealed that he would be charging R1 200 a bottle for his light and zippy new offering is something that still amuses me.
With summer prevailing for a good while yet, light reds which can be chilled in the fridge are to be recommended. It's not merely a matter of fashion. There comes a point in a meal where a transition from white wine to red is needed, a bit of tannin suited to slightly heavier, meat-based dishes but the wine should not be so extracted that it becomes listless and dull. When the ambient temperature hovers around 30˚C, then serving red wine cooled down only emphasizes the fruit and boosts refreshment.
The concept of "light red" helps explain the huge popularity of Pinot Noir in certain quarters. Firstly, wines from this variety are conciliatory in the sense of working well with a broad range of foods. Eight people around the corporate lunch table who've each chosen different main courses? Order the Pinot and everybody will be happy.
As for how it presents in the glass, Pinot can vary significantly but it is essentially premised on aromatics and fruit purity rather than depth of colour, palate weight or firmness of tannin. This means it's relatively unthreatening giving it appeal to a broad range of consumers.
The quintessential summer red wine, then? Unfortunately, the best examples of Pinot from wherever in the world are difficult to make in large quantity and the resulting scarcity equates to high prices, which precludes it from being an appropriate braai wine for most people.
Cue the renaissance of Cinsault and the rise of Grenache Noir on the local scene. Frankly, however, both these varieties are work in progress at the moment – Cinsault, on the whole, seems to have an inherent modesty to it that precludes it from making very interesting wines while great Grenache Noir supposedly hinges on vines of meaningful age, something that South Africa does not yet have very much of.
So where does that leave us? Dial it even further back than "light red" and you get to rosé. Not long ago, this category was synonymous with semi-sweet plonk but increasingly there are a few more serious examples around. The Break a Leg Blanc de Noir from Cinsault as made by Lukas van Loggerenberg has probably been the most convincing in recent times but look out for the Shining Carignan Touriga Nacional Rosé Non-vintage made in a Spanish-inspired, oxidative style by Samantha Suddons of Vinevenom while I've also liked the Ken Forrester Silver Rose (100% Grenache) when encountering it previously.
If you're looking for wines with a deeper sense of fruit and just a bit more grip than your average pink wine, then pickings remain slim (especially if your budget does not stretch to Maandans). It's as if quite a lot of both producers and consumers have an insecurity about how much body and weight a red wine needs, lightness viewed as equal to weakness. Picking grapes early as well as cellar techniques like whole-bunch fermentation and carbonic maceration plus an eschewal considered maverick, if not quite the work of the devil.
House reds at Chez Eedes have been the TSW Swartland Syrah and the Julien Schaal Walker Bay Syrah in recent times and while these are no more than medium-bodied, even these can look a bit chunky when the heat is on. I like Intellego Kedungu 2020 (from Syrah, Cinsault, Mourvèdre and Pinotage) a lot but as is the case with many light reds, it's overtly scented and quite stemmy on the palate which puts some people off. Most recently, we've drunk Reyneke Organic Shiraz Cabernet Sauvignon 2020, which was entirely passable, but straightforward. One wine which became a repeat purchase because it offered freshness without sacrificing too much complexity was Tierhoek Grenache Syrah Mourvedre 2019 but then it was acquired one time too often, and everybody said it was time to move on.
As you can see, I don't think lighter reds are unavoidably poorer than their bigger counterparts but we need to stop treating them as novelties or oddities. Delicious, fresh red wines that aren't trivial – it can't be that hard to do.
Like our content?
Show your support.
Subscribe