Best of Franschhoek: 12 wines you have to try
95/100
Boekenhoutskloof Noble Late Harvest 2016
Price: R600 per 375ml bottle
Picked in late May involving several passes through the vineyard to ensure 100% botrytis. Matured for 30 months in 100% new oak. The nose is initially quite perfumed with notes of potpourri and dried herbs before revealing dried pear and peach through to mushroom. The palate is subtle and understated – smooth textured but not weighty, the fruit is surprisingly pure and intact, the acidity quite moderate.
96/100
Boekenhoutskloof Semillon 2017
Price: R300
Grapes from three different Semillon vineyards, planted in 1902, 1936 and 1942 respectively, plus 2% Muscat d'Alexandrie from a 1902 vineyard. An immensely complex nose with a floral top note before citrus and peach plus some bread-like character, a little waxiness and spice. The palate is relatively lean and fresh (alcohol: 13.8%) while also managing to be gently grippy on the finish. This has a terrific tension about it and should age with benefit.
90/100
GlenWood Sauvignon Blanc Semillon 2018
Price: R130
80% Sauvignon Blanc, 20% Semillon. Flowers, fynbos, white peach and apple on the nose. The palate is relatively lean with bright acidity and savoury finish. A nicely balance, understated drop.
91/100
Haut Espoir Shiraz 2012
Price: R400
Matured in French oak for 42 months. The nose shows red berries, olive brine and pepper while the palate has a pleasing sweetness about it and relatively soft tannins – alcohol is a hearty 15.57%. Not exactly classic but plenty of interest.
91/100
Holden Manz Cabernet Franc Reserve 2016
Price: R695
Matured for 16 months in French oak, 60% new. Red and black fruit, a hint of incense and pencil shavings on the nose while the palate is dense and creamy in texture – plenty of glossy fruit upfront but not without tannic grip, the finish long and dry.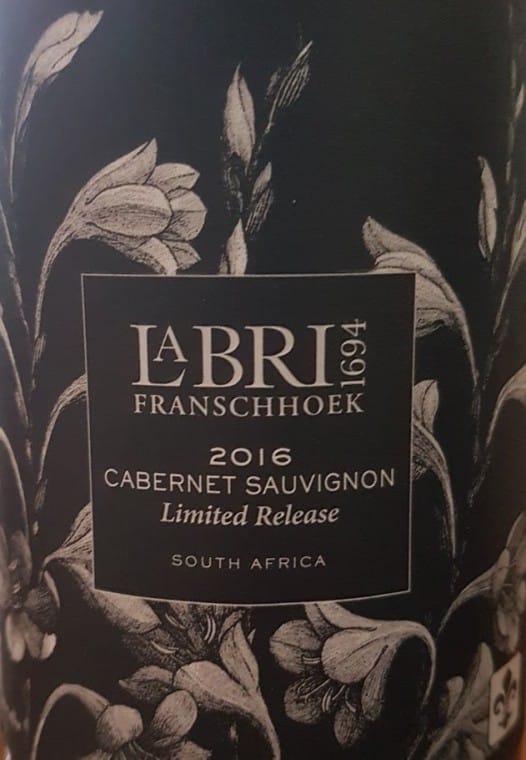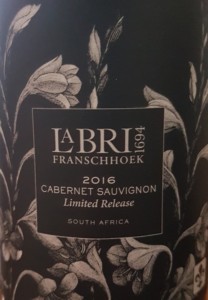 92/100
La Bri Limited Release Cabernet Sauvignon 2016
Price: R300
Matured for 24 months in French oak, 100% new. Red and black fruit, an appealing leafy note plus attractive oak-derived notes on the nose. The palate is medium bodied with fresh acidity and fine tannins, the finish super-dry and long. Not too flashy and all of a piece.
91/100
La Couronne Viognier 2017
Price: R260
Matured for 11 months in older oak. Citrus and peach plus vanilla and spice on the nose. Pure fruit, fresh acidity and a savoury finish. Full and flavourful, this is a remarkably well-balanced example of the variety that all too often makes for rather blowsy wines.
90/100
La Motte Syrah 2017
Price: R175
Includes 15% Durif. Matured for 18 months in French oak, 30% new. A hint of smoky reduction before red and black fruit plus fresh herbs and some spice. The palate is light-bodied and well balanced – pure fruit, fresh acidity and crunchy tannins. Alcohol is a moderate 13.69% which helps make this extra approachable.
90/100
Mont Rochelle Miko Syrah 2010
Price: R500
Matured for 22 months in French oak, 30% new. Red and black fruit to go with notes of tar and malt, pepper and spice. Sweet, rich and ripe on the palate – alcohol is 15.3%! Impressive fruit density, the texture particularly smooth.
93/100
Môreson Mercator Chardonnay 2017
Price: R270
100% malolactic fermentation and matured for 12 months in French oak, 40% new. On the nose, there is a hint of reduction before lots of lime and lemon plus some floral perfume in the background. The palate displays pure fruit and punchy acidity before a savoury finish. A dramatic wine that's nevertheless balanced and flavourful and will appeal to those that feel that the current crop of Chardonnays are in danger of becoming too lean.
93/100
Old Road Wine Co. Stone Trail Single Vineyard Chenin Blanc 2018
Price: R345
There's not much Chenin Blanc planted in Franschhoek, but DGB off-shoot Old Road Wine Co. has secured access to a small block, some 35 years old, the 2018 matured for 12 months in a combination of mainly old oak as well as amphorae. The nose shows citrus, white peach and some struck match reduction while the palate is relatively lean and fresh with a pithy finish. Tightly wound yet possessing a dense core of fruit, this should reward time in bottle.
95/100
Rickety Bridge The Pilgrimage Semillon 2017
Price: R450
Grapes from a block planted in 1905, The Pilgrimage Semillon 2017 was matured for 11 months in a combination of foudre and older 500-litre barrels. The nose shows subtle peach and some bread-like character with notes of earth, hay and dried herbs in the background. The palate has layers of flavour combined with great mouth-feel, the fruit dense and providing plenty of side palate. Slightly less oxidative than the celebrated 2016 and just beautifully balanced.
Sponsored: This content was paid for by the Vignerons de Franschhoek.
Like our content?
Show your support.
Subscribe