Cape of Good Hope Riebeeksrivier Chenin Blanc 2021
1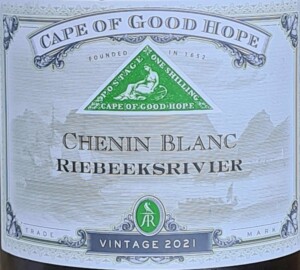 Cape of Good Hope is one of the brands that falls under the Anthonij Rupert Wyne, the portfolio owned by businessman Johann Rupert, and grapes for the Riebeeksrivier Chenin Blanc 2021 comes from the enterprise's own property on Kasteelberg in Swartland, specifically two bushvine blocks, one planted in 1988 and the other in 2013. Winemaking involved spontaneous fermentation before maturation lasting 12 months, 53% in French oak of which 11% was new and 47% in stainless steel tank.
The nose shows subtle aromatics of pear, peach, lime, dried herbs and struck-match reduction while the palate is light, fresh and pithy. An elegant wine with good clarity of fruit and plenty of drive. Price: R150 a bottle.
CE's rating: 91/100.
Check out our South African wine ratings database.
Like our content?
Show your support.
Subscribe