Intellego new releases
2
The wines of Jurgen Gouws under the Intellego label are a "celebration of hard work done in the vineyards". He utilises small pockets of land across the Swartland and is committed to a very natural approach in the cellar – no commercially cultivated yeast, bacteria, or fermentation aids. Sulphur is the only additive.
Tasting notes and ratings for the soon-to-released wines from the 2021 vintage as follows:
Intellego Chenin Blanc 2021
From Paardeberg grapes, maturation lasted 12 months in foudre. Expressive aromatics of hay, peach and yellow apple while the palate displays good depth of fruit and tangy acidity before a savoury finish. Tight but not severe.
CE's rating: 93/100.
Intellego The Story of Harry 2021
74% skin-fermented Chenin Blanc and 26% Chardonnay. Lemon, naartjie, orange, spice and some leesy funkiness on the nose while the palate is lean with snappy acidity and a saline finish.
CE's rating: 90/100.
 
Intellego Elementis 2021
From Chenin Blanc, fermented on the skins for 14 days. Wonderfully fragrant on the nose with notes of jasmine, potpourri, dried herbs, naartjie, orange, ginger and other spice. The palate is lean and taut with a pithy finish. It's not, however, too thin with the wine having a nice suppleness to it.
CE's rating: 94/100.
Intellego Sleeping Co-Pilot 2021
From Viognier, fermented whole-bunch and kept on the skins for 14 days. Peach, apricot, some floral perfume, dried herbs and a slight note of bee's wax on the nose. The palate has dense fruit, bright acidity and tannins that are firm to the point of astringent, the finish intensely savoury. Not short of character but rather rustic.
CE's rating: 89/100.
Intellego Pink Moustache 2022
48% whole-bunch fermented Cinsault, 35% Syrah and 17% Mourvèdre. Almost luminous pink in colour. Engaging aromatics of cherry, watermelon, candyfloss, blood orange and herbs while the palate is juicy and fresh with a gently savoury finish. As smashable (yes, that word) as ever.
CE's rating: 90/100.
Intellego Halagasha 2022
From Pinotage on granite. Pretty aromatics of cranberry, cherry, musk, blood orange, herbs and spice while the palate has pure fruit, zippy acidity and a finish that's almost bitter in its savouriness. Light (alcohol is 11%) but extraordinarily perky and flavourful.
CE's rating: 93/100.
Intellego Kedungu 2021
From Mourvèdre, Syrah, Cinsault and Pinotage. Some reduction before red and black berries, olive, fennel, pepper and a slightly wild, raw meat note. The palate is again light and juicy with bright acidity and unobtrusive tannins.
CE's rating: 91/100.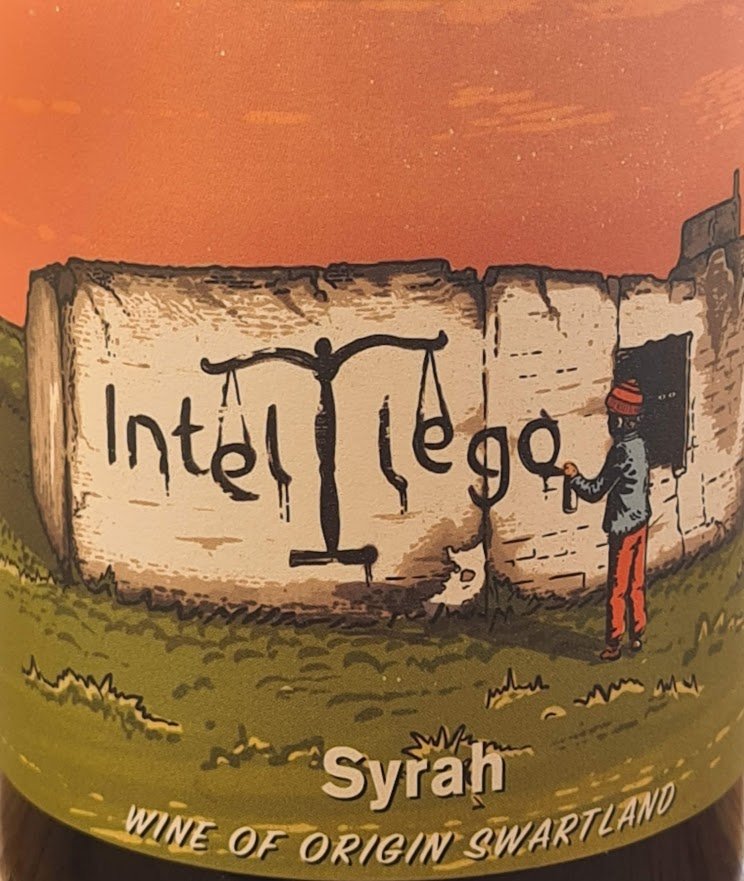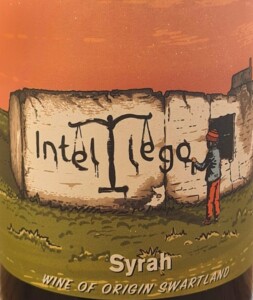 Intellego Syrah 2020
From a Paardeberg bushvine vineyard. 100% whole-bunch fermentation. Red and black berries, cured meat, olive brine, fynbos and white pepper on the nose. The palate shows excellent fruit density, bright acidity and powdery tannins before a finish that is long and dry to the point of saline. Well balanced with no shortage of structure despite an alcohol of just 12%. Possessing plenty of verve, an absolute pleasure to drink.
CE's rating: 96/100.
Check out our South African wine ratings database.    
Like our content?
Show your support.
Subscribe